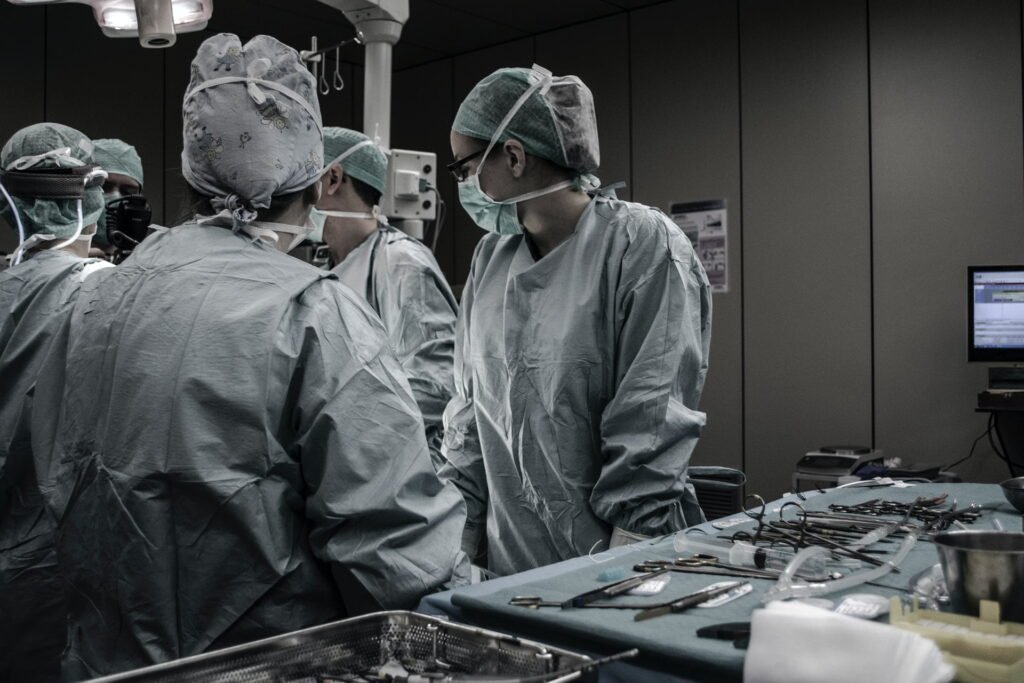 Weight loss surgery contributes to improving one's health. Many patients consider undergoing bariatric surgery when their repetitive diets result only in frustration.
Unfortunately, only the patients who meet the formal criteria can be qualified.
The final decision is always up to doctors, but this article presents key factors that influence their decision.
This list will help you assess your situation, but it's not a substitute for consulting a doctor. If you're considering a gastric Band Surgery or a gastric sleeve abroad, which is more and more common, don't hesitate and get a second opinion before setting off.
Disqualifying Factors
Those are the factors that pose a high risk to your health. If they apply to you, your chances of being qualified for bariatric surgery are low. Nevertheless, it's possible to postpone the surgery till these factors no longer apply to you.
an ongoing cancer treatment
pregnancy or planned pregnancy
Crohn's disease or ulcerative colitis
a pre-existing condition that causes bleeding in the stomach or oesophagus
a mental health illness not controlled by medication
High-risk Factors
If those apply to you, you are less likely to be accepted for the surgery. However, your physician can overrule them and make a final decision.
BMI less than 35
Substance abuse.
Being under 16 or over 75 years old.
History of heart disease or severe lung problems.
Chronic pancreatitis.
Cirrhosis of the liver.
Autoimmune diseases such as systemic lupus erythematosus.
Blood disorders.
History of severe psychiatric illness.
Mental health factors
Obesity surgery is not a magic pill that solves all the problems with weight loss. It's a tool used to achieve this goal. A tool that won't work without the patient's cooperation.
Recovery after the surgery depends on the patient's mental health. That's why it's carefully examined.
Motivation
Some clinics require patients to prove their motivation to lose weight. The surgery doesn't free the patients from the effort of sticking to a diet and incorporating a healthy lifestyle.
Contrary to what many believe, it requires following a restrictive diet even up to 6 months before the actual surgery.
In some clinics, you must prove you're determined and strong-willed to be admitted for the surgery.
Weight-loss History
Obesity surgery is a last-resort measure for patients who have made attempts at medically supervised weight loss programmes with no or limited success. Typically, insurance companies require proof of that.
Nevertheless, formal weight-loss programmes are in everyone's best interest. Dieting and lifestyle changes are an integral part of regaining full health. A bariatric sleeve isn't a shortcut.
Mood Disorders
Mood disorders are not rare among patients with obesity, as they exacerbate eating disorders.
If you suffer from depression, anxiety, bipolar or other mood disorders, you should be under professional care before and after the surgery.
The new post-surgery routine can be an additional burden, so you must get all the support you need.
Suicide Risks
Undergoing obesity surgery increases suicide risk among patients. You must be well aware of how it will alter your life. That will help you prepare for it.
Nevertheless, the process of adjusting to a new reality is more than often challenging, so patients with a history of suicidal thoughts should be supervised.
To sum up, if you consider a gastric sleeve, make sure to consult your doctor. In some cases, it's necessary to undergo prior physical or mental health treatments before admission.