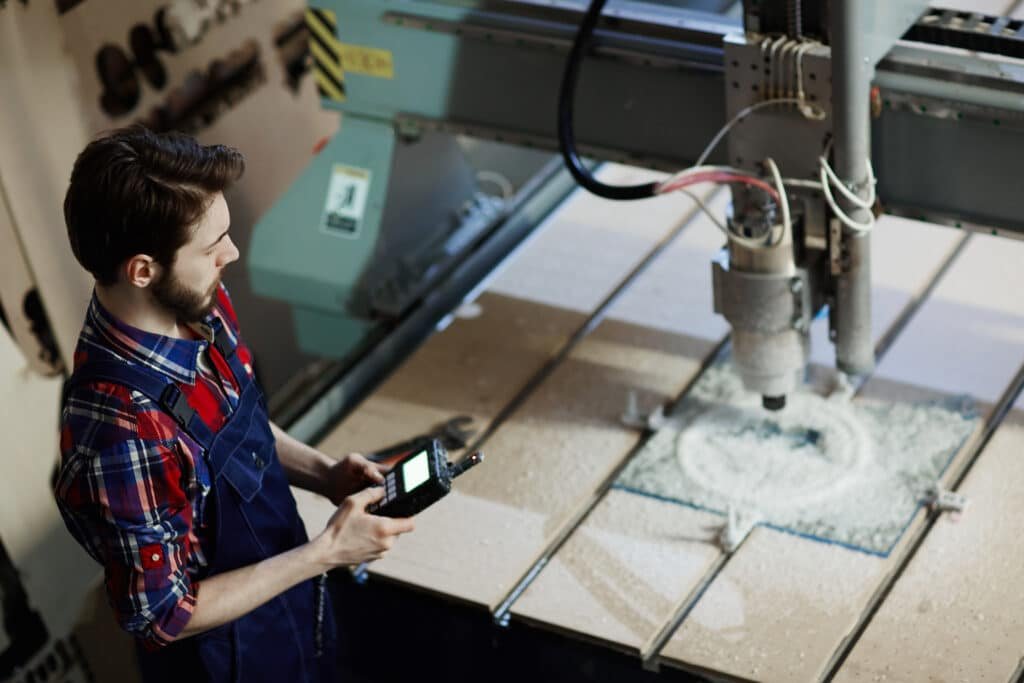 The economy became shaky and has gotten a little better. However, the increased stability does not deter workers from searching for ways to make a side or alternative income. Many become entrepreneurs by selling items on the web, becoming an affiliate, offering a product, or providing a service. Service providers come in varieties. Lately, more are getting interested in engraving. The modern process involves laser precision (figuratively and literally). Is there a market for those who etch designs and words in wood, glass, or leather?
The Potential
Engravers can do a lot for different people. For example, some engravers provide trophies to town little leagues, high schools, and rec leagues. A friendly and efficient craftsman can make a copious side or full-time income if they gains the business of more than one township. Alternatively, one could work on creating crafts, placing items online and shipping them to customers all over the nation. In short, the potential to make money is there. It depends on whether you're artistic or see an opportunity to offer engraving services.
The Machinery
Engraving machinery varies according to the expected scope of work and power. Your choice of machine relies on your desired amount of production. Mass production necessitates a more powerful and larger machine. Experts suggest a machine with a 12 x 24 bed is a good place to start. Also, be sure the machine runs on a minimum of 25 watts of power and has air compression and assistance. Speak to a professional about leasing or buying a machine aligned with your intentions.
The Materials
Engraving has evolved over time. To date, plastics, wood, glass, and leather can be manipulated to feature lettering and in some cases, pictures of fine detail. The machinery dictates the results as well as the type of material manipulated. Each material features its own risks, rewards, and in some cases, hazards. For example, Kevlar can be engraved but the process releases toxic fumes. Some laser cutters do well in addressing certain materials. Read more information online.
The Customer
As discussed, customers come in a variety of engravers. You could adopt more of a business-to-business approach, seeing if business owners, school superintendents, and other figureheads would be interested in having awards or other gifts personalized. Alternatively, you could sell personalized gifts to customers locally, online, or both ways. A savvy person would survey opportunities in the area. For example, a rural area with a lot of horse riders could offer an opportunity for those selling personalized tack.  Alternatively, you could speak with a local boutique owner and offer engraved handbags, wallets, etc., while sharing the proceeds with the store owner.
The Logistics
Some ice cream shops offer a lot of flavours while others are limited. Why? It depends on the business model. You could offer a variety of crafts made of a range of materials. Alternatively, you could be totally limited in what is offered. For example, perhaps you invest in the equipment and materials to exclusively produce glass mugs with graphics. You could offer your business to bars throughout America and beyond that want to serve pints featuring its name.
The Evolution
Traditionally, people etched writing and graphics into materials. Etching used a stencil that was burned into the material. Laser engraving does not require the aid of the stencil, for the desired image is relayed to the laser in digital format. There are differences in appearance. While both feature great results, lasers may leave a bumpy raised exterior whereas etching leaves a smoother surface. Engraving does not chemically remove material from a surface. While engraving can be done by hand, it's meticulous and a lot more stressful as compared to doing the task with a machine's aid.
The On or Offline Decision
Engraving is exciting due to the possibility to offer services on or offline. Offline selling may incorporate garage sales, affiliate partnerships with stores and boutiques, or opening your own brick-and-mortar store. Online vendors may have some advantages. For one, they do not need to operate a physical store. Secondly, they can create only when orders come in rather than producing materials and hoping people buy them.
The Software
Of course, your business will only be as good as your offered product. You'll need to get familiar with using associated software. Artists do well in bringing conjured images to life. You'll need to do the same, relaying a concept onto an existing material. Related software from other vendors may differ depending on the chosen machinery and vendor.
Morgan Ryan works at a sign-making shop and he loves to keep up with the business. You can find his industry posts on many B2B and small business blogs.