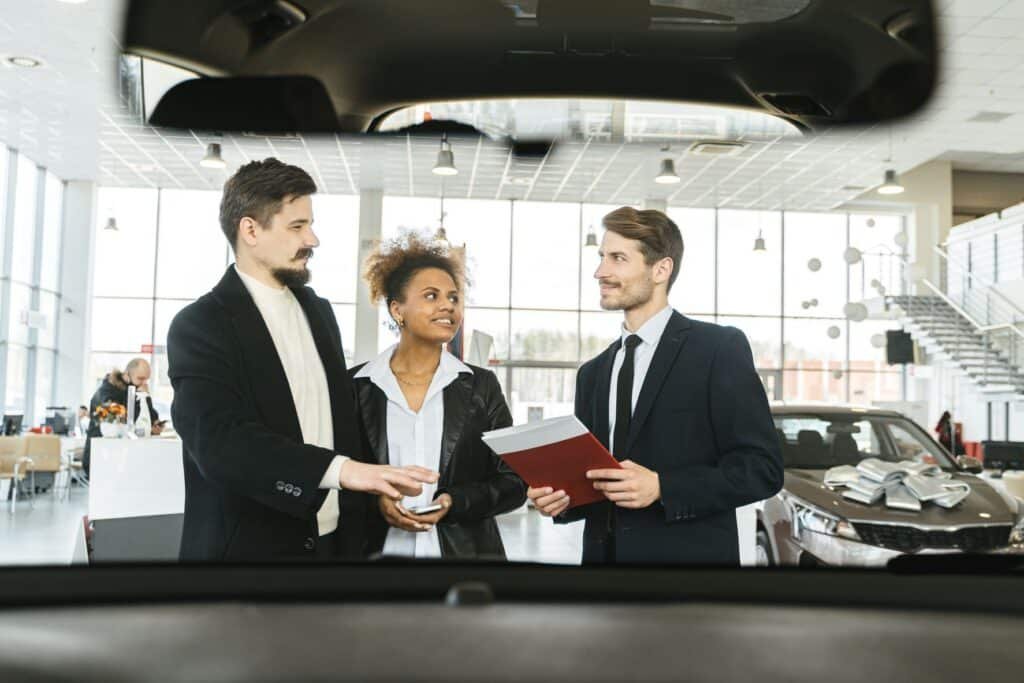 Purchasing a vehicle might be an exciting event, but it may also be stressful. There are a few things you should check for before signing your auto loan contract.
What is the total amount you'll pay in interest?
Before signing a car loan, find out how much interest you'll pay over the life of the loan. Interest rates on car loans can vary significantly depending on your credit score and whether you're getting a secured or unsecured loan. When comparing loan alternatives, be sure to look at the comparison rate and the lender's advertised Annual Percentage Rate (APR). The comparison rate is a better indication of what you'll actually be paying as it includes almost all of the fees and charges that your loan will incur.
You can use Driva's car finance calculator to work out how much your monthly repayments might be.
What is the length of your loan?
You should also find out how long your loan will last. Taking out a vehicle loan for the shortest possible time is ideal; this means lower overall interest charges. When you're comparing car loans, ensure that you don't forget to take your repayment period into account. Be wary that though a longer loan term will make your monthly repayments smaller, you'll end up paying more over the life of the loan.
Will your repayments change?
Your income, expenditures, and other personal circumstances may vary over time, so it's vital to know if your monthly payments will change in the future. Fixed-term loans protect you against any unexpected changes to your car loan repayment amount. Meanwhile, variable interest rates can change throughout the duration of the loan (which can be good and bad!), making it more difficult to budget.
What fees are involved?
When purchasing a vehicle, there are numerous fees to consider. Make sure you understand everything that is covered in your contract so that you can budget for it. They may include entry, exit, monthly, or early repayment fees. On the other hand, some lenders may offer certain fees to be waived if you pay your loan off quickly.
What happens if you default?
A loan agreement is a legal agreement, and failing to fulfil your obligations under the terms of that contract can have serious ramifications. Before signing any paperwork, ensure that you understand what may happen if you miss a vehicle repayment since it may severely damage your credit score and influence other financial choices in the future.
To help mitigate the risk of missing a payment, you should make sure your budget for car repayments and stick to it. By knowing all of this information, you should be able to make an informed decision when applying for a car loan. This will help prevent any unwanted surprises further down the line.