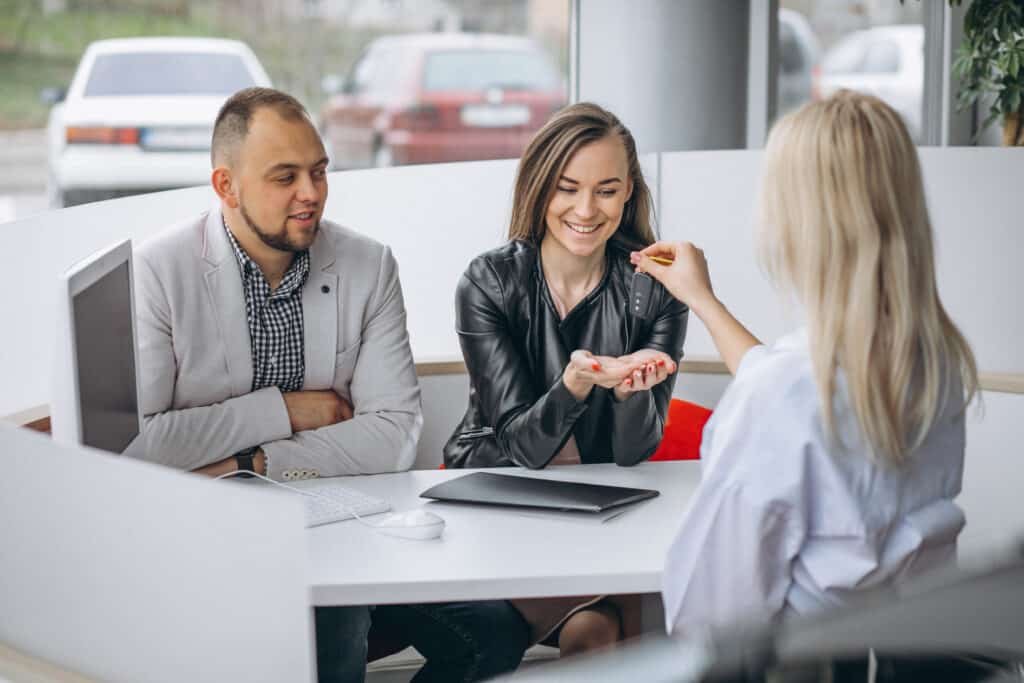 Traditionally, drivers think the dealership approach is the best way to secure finance approval. Whilst it can be a quick and easy way to apply for finance on a car you like from a local dealership. It may not be the most cost-effective or you may struggle to get approved for car finance for bad credit. Car dealers only have access to a select panel of lenders who they work with. This may not meet the lender's criteria. Car finance brokers on the other hand have many finance lenders who could offer you finance. They help find you the best rate for your circumstances.
What is a car finance broker?
A broker is a middleman between the lender and the customer. Car finance brokers work on behalf of the customer to find them the best deal from their lending panel. The finance-first approach means you can secure your finance approval. Then shop for any used car within your budget and get it from a reputable dealer in the UK! By using a broker for car finance, you don't have to spend a lifetime shopping around for the best deal instead the broker can do all the leg work for you. And this will find the most suitable car finance package for your current situation. Brokers are making finance more accessible to a range of different applicants and helping drivers get the deal that suits their budget.
Benefits of using a finance broker to get a car loan.
There are so many reasons why the broker finance first approach is becoming more popular. Not only does it save you time and money, but it can also protect your credit score along the way too.
1. Better finance options.
Car dealers only usually work with 3 or 4 lenders, but many brokers have access to around 10 or 15 different lenders which opens us the opportunity for finance. Not only do they offer finance deals. But they can also have multiple finance agreements on offer too such as hire purchase or personal contract purchase. The broker will work with you to get the best finance for your monthly budget on a car that fits your needs.
2. Protect your credit score.
When you make multiple finance applications with different lenders, they will usually perform a credit check on your credit report. A number of credit checks performed on your report in a short space of time can negatively impact your credit score. It usually indicates that you've been declined by lenders or are desperate for credit. Using a broker means that you only need to make one application with one credit check and helps to protect your score during the finance process.
3. Specialist lenders for adverse credit.
It can be harder to get approved for finance with a default, a bad credit score, as a self-employed worker, retired or on benefit income. However, there are now many specialist brokers whose expertise is dedicated to adverse customers who may be declined elsewhere. This helps to make finance more accessible instead of focusing on your credit history or repayments in the past. They instead focus on affordability and your ability to pay for your future loans.
4. Get the lowest interest rate.
It can be possible to get a car on finance with no interest to pay but this is usually reserved for buying a brand new car and only offered by manufacturers which can be restricted. Most finance deals will come with some form of interest to pay and choosing a higher interest rate can make finance more expensive. When you apply with a finance broker and receive multiple offers from different lenders, the broker will help get you the lowest APR deal offered and save you money!