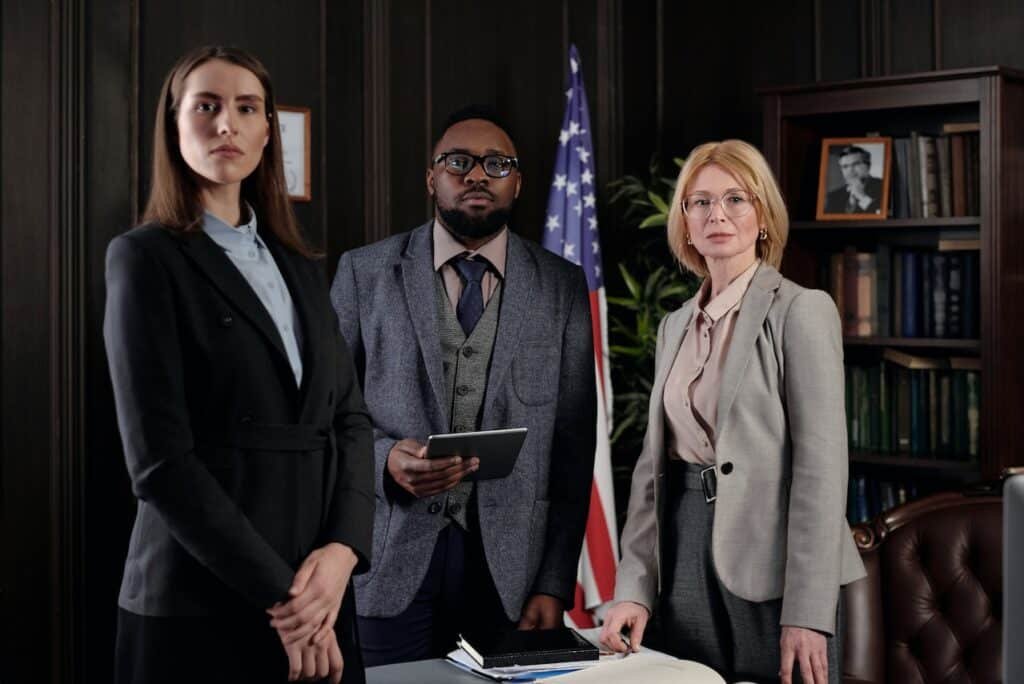 Being a lawyer is an exciting and varied vocation whether your particular niche is representing workers at employment tribunals, advising on business fraud or drafting wills and probates.
But if your legal practice is operating in a competitive market, you'll need to think of inspired ways to connect with potential customers and differentiate yourself from rivals to claim your slice of success.
With that in mind, here are five ways to market your legal firm online and offline in 2023.
1. Reviews
Word of mouth is still one of the best ways of getting new client referrals and when it occurs online, it's broadcast to a much wider audience.
So ensuring great reviews are prominent on your website, Google My Business listing, Yelp profile or company Facebook page is an easy win for spreading the word of your expertise and trustworthiness while your authority will increase even more with high ratings on lawyer comparison sites.
Find out more about lawyer listings and reviews from ratings specialists ReviewTrackers.
2. Compliance
When it comes to digital communications, even lawyers can struggle to ensure that every action they take complies with the several different sets of complex rules which apply.
So be sure that email communications and onsite electronic information capture forms comply with GDPR rules and that your website contains a mechanism that allows any unsatisfied clients to complain.
The Law Society in England also emphasises that your complaints page should include information on approved alternative dispute resolution (ADR) entities for second-tier complaints.
3. Social media
Being a 'serious business' means some law firms shun social media as they're under the mistaken impression that it somehow trivializes what they do and compromises their professional integrity.
But when used properly, there's no reason this should be the case appropriate social media interactions can work wonders for connecting directly with customers, increasing trust and building loyalty.
Find out more from industry publication Lawyer Monthly about being bold with platforms like LinkedIn, Twitter and Facebook when reaching new customers
4. Community Outreach
Another excellent way to drum up business in your local area and beyond is by committing to some community outreach work.
For instance, you could allow all staff members a couple of hours per week to work pro bono for their favourite charity or offer a free writing service once a year.
Alternatively, some practices provide pop-up legal clinics where people in rural or low-income communities can access basic advice on everything from rent arrears to employment law.
5. Blogs
When it comes to digital marketing, content is still king and an informative, expert blog is an outstanding way of producing regularly refreshed content that is readily shareable on social media channels and offers website visitors an enriching experience.
National lawyers Switalskis Solicitors are a pertinent example their blog is packed with erudite articles from specialists on everything from family law to legal leadership training.
Take these five marketing tips on board and your legal eagles will be flying high in 2023.
How do you market your legal firm? Share your advice in the comments section.