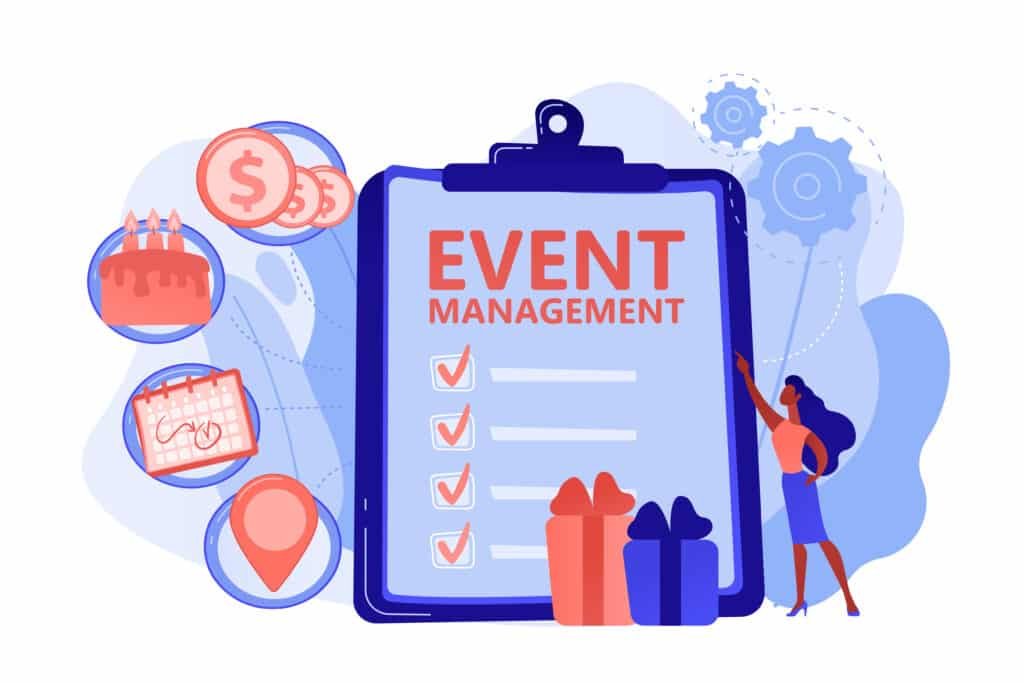 It can be extremely stressful to plan events and it can overwhelm those who are in charge of organizing them.
The following 10 tips on managing events successfully will help you master the concept of planning the most memorable events ever.
1. Start Early
You should start planning as soon as you have the opportunity. If your event is going to be rather large, it would be best to start planning 4-6 months ahead of time. Smaller events only require around a month of planning. In order to ensure that the final run is smooth, you will need to make sure that all vendor contracts are complete 3-4 weeks prior to the event.
2. Stay Flexible
When events are being planned, it is common for things to change. Whether it is the location, time or some other factor, you need to be flexible and not allow this to throw you off course. Consider implementing some of the hottest trends and insights in the event management industry to your event, you can learn more in Event Academy's 2021 industry report.
3. Negotiate
Even if vendors try telling you otherwise, it is always possible to negotiate. It is common for surprise costs to come up at events, so try to negotiate the lowest possible price. Calculate a reasonable budget, then offer vendors 5-10 percent less than that. They may try to battle with you for a while, but ultimately, the goal is to gain your business.
4. Allocate Tasks
Take all the different elements of planning an event and break them into sections. Once that is done, allocate each one to members of the team. Since they will only be responsible for one area, it is likely their attention to detail will be sharper than ever.
5. Create A Shared File
The cloud offers users many benefits, like the ability to collaborate with others. If you want to ensure everyone is on the same page, create a file that details all aspects of the event. This will mean that everyone is connected, the lighting, soundman, event catering London, ticket company etc. Everyone can refer to it if there is any question about what needs to be done and it will be easy for someone to spot if something is not going as planned.
6. Create A Backup Plan
It is virtually impossible to have an event without experiencing problems along the way. For instance, you may not be able to find a key component or a VIP arrives later than expected. Assess each aspect of your event, especially the important ones, and make sure there is a backup plan in place. If you notice one part of the event has a multitude of issues, try finding an alternative or make arrangements to exclude this portion as a whole.
7. Run Through Everything
Two weeks before your event, do a run-through of each part of the process. Meet with your team and verbally walk through it all, from the beginning to the end. During the meeting, anything that threatens to ruin the event should be exposed and you will have enough time to adjust accordingly. It is also suggested that you have another run-through at the chosen venue a couple of days before the event date.
8. Take Pictures Of Everything
Taking multiple photos of the positive side of your event and posting them on the Web will show everyone that it has been a success. If you have enough money to afford a professional photographer, do so. They will know the right angles and approaches to make your pictures shine brightly. Ask for multiple shots so that you have photos of everything, from the room and the logo to the attendees having an enjoyable time.
9. Get Online
An event is a great way to boost your presence on social sites. Create a hashtag on Twitter and ask others to tweet and share their experience with the world. You should also create an event on Facebook and ask users to tag the event page when posting relevant information. Upload all of the photos you had taken for the event and encourage people to add tags if they see themselves in any of the images.
10. Follow Up Right Away
After the event is over, many people take a break entirely too soon. While the event has passed, you need to keep up the momentum and follow up with those who were in attendance.