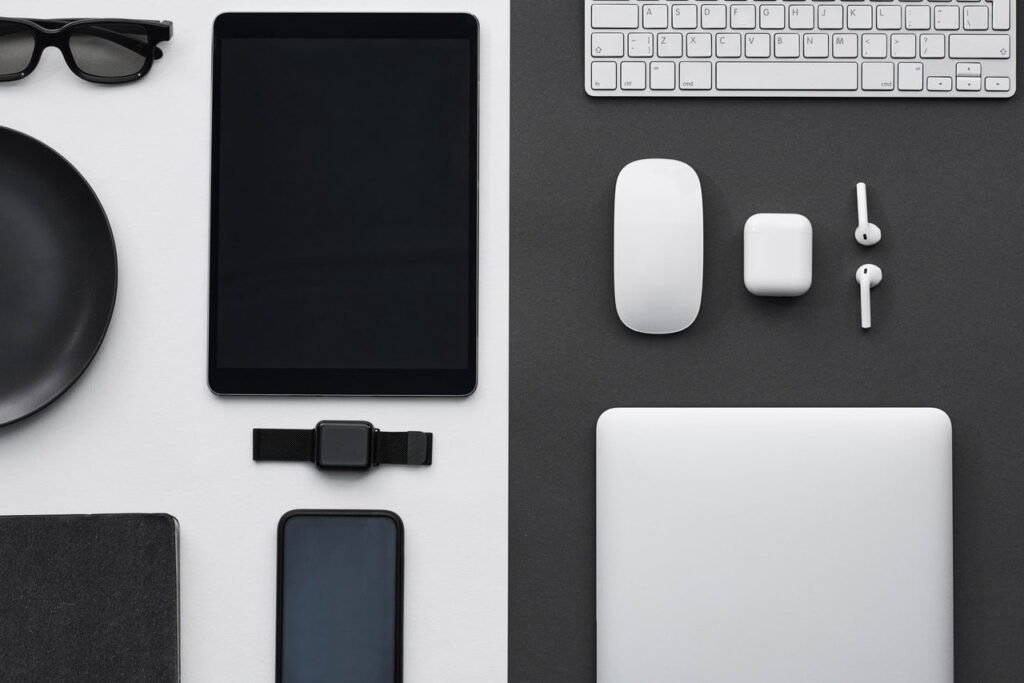 Productivity is a crucial factor for the success of any business. Entrepreneurs should prioritize productivity, making it an integral part of their daily lives. In addition, you — an entrepreneur — shouldn't be sloppy with issues that can impact your business. With the advancement of technology, many gadgets have emerged that are worth investing in for the greater good of your business.
Thanks to widespread connectivity, your office space doesn't have to have a traditional feel for you to have a successful business. You need to invest in suitable gadgets to achieve a competitive advantage and keep your business operations running seamlessly.
Today, you have more gadgets to choose from to improve your home office operations. For this reason, you need to be smart when making decisions regarding the tools you need to transform your business operations.
Purchasing suitable gadgets can make your operations more efficient. This applies whether you operate a small business or run an office-based firm with a few staff.
The best gadgets for business owners
When operating a business, it's best if you keep activities lean and outgoings low. With these handy and low-cost gadgets, you can maximize the security, safety, and efficiency of your business, whether in an office or at home. These crucial gadgets can help you save cash that you can later channel to develop your business.
Mobile device video mount
Video content was one of the best trends in the social media and marketing space in 2020. How-to videos, social media stories, and behind-the-scenes recordings can all help to boost brand awareness and recognition. However, many people operate on a certain budget and may not have the required resources to buy fancy equipment or hire a video production unit.
There's a simple fix for recording videos. Today, smartphones can take high-resolution videos that you can effortlessly edit. However, you require a device that can hold your smartphone while you record your clip. This applies even if you aren't filming yourself. You need a gadget that can firmly hold your smartphone for you to take videos.
Wireless charging for mobile phones
Wireless charging is a fantastic innovation in the technology world. It allows smartphone users to be ready for business as they go about their day-to-day activities, without worrying about lengthy cables. Wireless chargers are stylish and can work best in all types of office spaces. With a long-lasting portable charger, you can keep your smartphone and other portable gadgets fully charged and ready for your daily business activities.
Dependable printer
In today's digital and mobile world, you still require an efficient and dependable printer to meet your work needs. You may need to print marketing collaterals, receipts, presentations, or legal contracts. Printers are essential for the seamless operation of any business. A faulty printer can hurt the workflow and productivity of your business.
Smartwatch
A smartwatch is a great way to get notifications or emails without having to log into your laptop. This is mainly beneficial when you are travelling or in a meeting. Smartwatches also have fitness features like measuring blood pressure, counting daily walking steps, and measuring heart rate. To acquire an ideal smartwatch that suits your business needs, it's advisable to look at comparison guides.
Bluetooth keyboard for mobile devices
A Bluetooth keyboard has the potential to do away with stress, more so when it comes to Instagram, which can act as an online shop. If you use your phone to take photos and record videos, this gadget can make it easier for you to directly upload them to your Instagram account from your smartphone.
Typing out comments and captions or replying to DMs would take a long time. You may even experience aches in your thumbs after holding your phone for a long period. But with this gadget, you can type anything without using your phone, making all those issues disappear.
A Bluetooth keyboard allows you to type as fast as you would on your personal computer. What's more, you don't have to worry about transferring anything from your phone. You can perform all your tasks on your mobile phone. In addition, the device is very light and portable.
A Wi-Fi router
For entrepreneurs who work from home, the last thing you need is to be tethered to a wall. Buying a premium quality Wi-Fi router can solve this problem. It can cover your entire home with a fast wireless internet connection. Even though this gadget may not be cheap, it is a worthy investment, particularly if you are fond of many making video calls or if you attend lots of online meetings.
Smart thermostat
The freedom to create a comfortable work environment is the best thing about a home office. You don't have to have misunderstandings with other employees because of the thermostat.
With a smart thermostat, you can link it to your smartphone and control your home office temperature with a few touches. This smart gadget allows you to set the temperature even when you aren't around. It is a convenient investment that can significantly reduce your utility bills.
Smart coffee maker
Coffee powers most mornings in the office. However, trying to keep a coffee pot always full can be demanding. A smart coffee maker can make your coffee when you are in another room by using simple Alexa or Google Assistant commands. This smart gadget also comes with a washable metal permanent filter that does away with the need to buy paper coffee filters every now and then.
Electronic notebook
You may prefer to write on paper. However, having lots of notebooks and papers scattered in your office may feel like clutter. Investing in an electronic notebook can help you to keep everything organized. You can easily find, edit, and move your notes around.
An electronic notebook allows you to write in it using a pen then scan it using your mobile phone. Once you scan your notebook, it transcribes your text into an electronic note then sends it to your Notes app or email.
Adjustable desk
Sitting at a desk all day long can significantly strain your body. It is advisable to take periodic walks in the course of the day to reduce the strain on your back. You should consider buying an adjustable desk to deal with such strains.
You can use this desk as a standalone while working. Alternatively, you can place it on your existing desk, giving you space to sit or stand as you continue to perform your job. An adjustable desk is a great addition to your office that protects your general health and well-being.