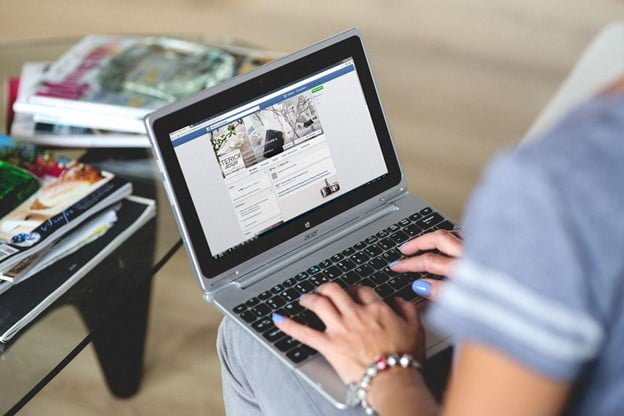 Are you planning to start a business? Or maybe you're already starting your dream business, but you're looking for ways to make it grow? There are many ways to make your business grow; that goal will make your dream a reality with proper planning and management. The key for this is to start utilizing different types of advertising to make your business boom.
If you're worrying that you don't have any ideas about advertising, don't you worry as this article will be showing you the best advertising types for new businesses. Below are the following types of advertising that you can consider applying to your marketing strategy. So buckle up your seatbelts, and let's start!
Online Advertising
You cannot deny that most people around the globe can connect with the help of trending technologies. With the invention of social media, everybody can now communicate and update from different parts of the world with just one tap. Considering this scenario, utilizing online advertising is best for a newly established business. Below are some examples of social media that you can use for advertising
● Facebook
● Twitter
● Instagram
● Youtube
● Tiktok
Through social media, you will advertise your product or service through the users' feeds. You can always seek services that can help you. For example, if you're living in Melbourne or somewhere nearby, get a professional nearby to help you. The best Melbourne digital marketing agency is within reach. With their help, your business will slowly gain familiarity, leading to more potential customers for the business.
Outdoor Advertising
Outdoor advertising is more like a traditional way of advertising a particular product or service. The targets for this type of advertising are people who are always busy working outside. The perfect examples for this advertising are workers and students. By putting a billboard, flyers, pamphlet, or leaflets, you can increase the exposure of your business.
In terms of exposure, outdoor advertising is the best choice to go for your business. It can attract attention since it is located outside where many people pass by. With a splash of creativity, this type of advertising will work and get more potential customers. Though this type of advertising can be expensive, you still can't ignore its potential if you want to grow your business to another level.
Radio Advertising
Many people like to tune it to different radio stations to tune in for news or music. The target for radio advertising is broad, as it can come to different ages, starting from teens to adults depending on what type of station format. In that way, you can select your audience for better results. If you're tight on budget, this type of advertising is the best thing to avail, especially if your business is new.
To make your advertising engaging, you can be creative with it. You can always create skits to make your audiences pay attention to your business. There will always be a time constraint; consider this in your sketches to make your advertising compact. Once you can do this, your business will surely grow.
Podcast Advertising
Engaging in a podcast is a unique way of advertising your product. Similar to radio advertising, you can select your target audiences based on what kind of topic your podcast will be. Another thing that makes a podcast unique is that it allows the audience to listen more to the backstory of the product coming from the person rather than hear its benefits.
Unlike radio advertising, it will introduce the product for a short period rather than a podcast where you can use the whole session for promoting the business itself. To get better chances of winning, get an exciting podcaster to make the whole podcast engaging so that the audiences will surely listen to the podcast. You can still seek professional services in this type of advertising to plan out your podcast smoothly.
Newspaper Advertising
Among the different types of advertising, newspaper advertising is one of the oldest forms. If you are looking for cheap advertising but have a wide range of scope, this will be your best option to go. Also, there are daily newspapers released every day to make your business recognizable when it comes to exposure.
Despite the benefits of newspaper advertising, there can still be a chance that the reader can miss it out. Considering that the newspaper will only last briefly and some readers would rush reading some parts, it can become an additional cost for you in the long run. With proper management, you can bring out the potential of your business using newspaper advertising.
Takeaway
There are more types of advertising you can still utilize for your business. The types mentioned above are suggestions for business owners who are just starting with their business. Don't be afraid and try out other forms of advertising as each one of these will be able to grow your business, make your dreams come true, and earn more money.