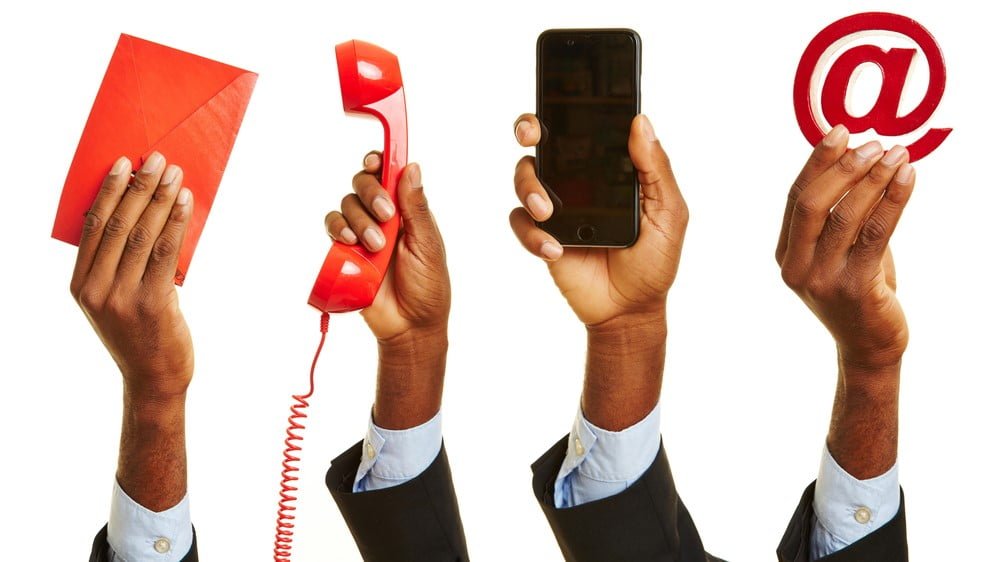 Unified communication is the future of customer service. As such, it's imperative you pick the best UC strategy for your company. There are three to choose from: on-premises, cloud and hybrid.
Let's take a closer look at each one to see which is best for your business.
On-Premise Solutions
As the name suggests, an on-premise solution means your communication hardware is stored in-house. On the whole, this option is best suited to larger enterprises. Often, this requires the company to work alongside a provider who will design a bespoke communication system — TDM, PBX, ISDN or IP PBX with SIP trunking — specifically tailored to your business.
The primary drawback is that this solution demands a significant upfront cost as well as lots of office space. For both these reasons, this system isn't the most practical option. You should also be aware of the additional costs for things like electricity, upgrades, ongoing maintenance and the financial impact of unplanned downtime.
Advocates for on-premise solutions say, in the long run, the total cost of ownership is cheaper. Not to mention, you retain full control over your comms system. If you're handling masses of sensitive data, this might be integral, as you'll have complete assurance that you're adhering to code.
Unfortunately, this model only suits traditional businesses. On-premise comms don't easily accommodate companies expanding internationally, making it hard to scale with the growth of your business.
Cloud-Based Solutions
A cloud-based communications system is a solution hosted by a company in its data centre.You can access this software by paying a regular subscription fee (usually monthly or annually). For most companies, this is far more affordable than shelling out for the hardware required for an in-house system. Plus, you don't have to worry about costs like maintenance and upgrades as your provider handles this. Also, with a subscription, you're able to predict costs, which makes budgeting easier.
The primary benefit is that businesses can centralise all their communication data. Best of all, support agents can access the info and systems they need, no matter their location. Not only is reaching a global audience easier, but it also comes in handy if you ever want to move offices.
Hybrid Solutions
A hybrid solution is a combination of cloud and on-premise systems; this permits a business to connect a cloud-based service to its on-premise equipment.
This is the most natural transition for businesses using on-premise solutions who want to switch to a cloud-only service. This hybrid model also empowers various technologies to communicate (e.g., ISDN, PSTN, SIP). So, you can unify your communication channels across offices in several locations, even if the physical hardware is still located at base camp.
The most significant drawback is the challenge of setting up and maintaining a hybrid system. Using multiple vendors comes with its own set of problems. This can sometimes cause communication issues and prompt a lack of accountability.
So, Which Is Best?
It's clear there are pros and cons to all three solutions, but it's plain to see cloud-based software has the edge; namely because it's quicker to scale, customer support agents can access this solution for anywhere and it's easier to manage financially. In light of that, it's safe to say that cloud comms is the future of unified communications.