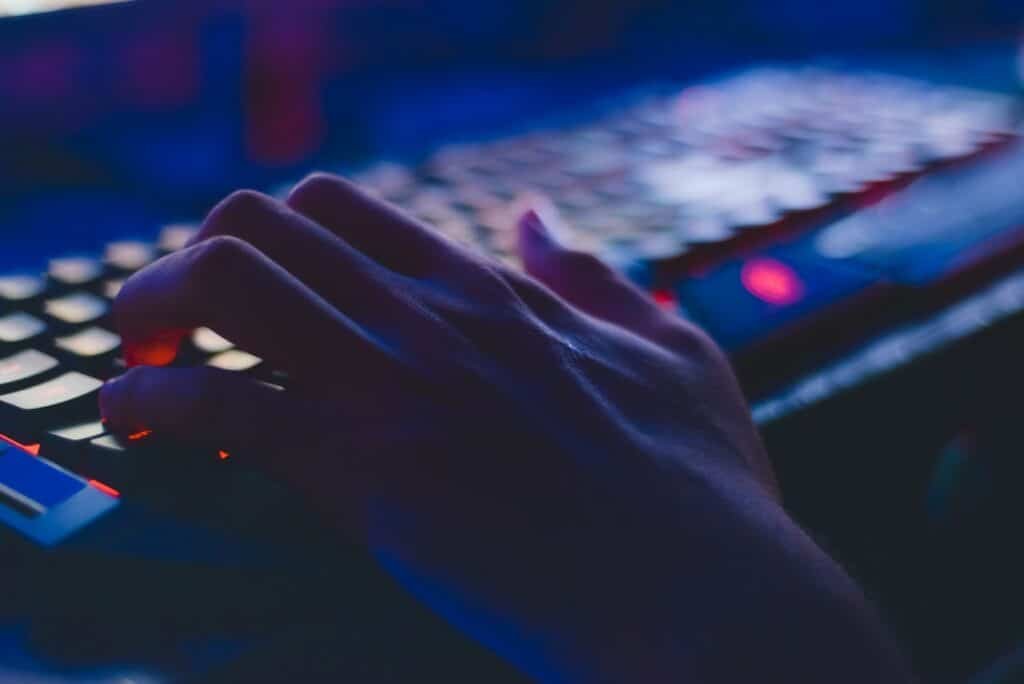 Do you know what Microsoft's largest and fastest-growing business is? It is Microsoft's cloud computing platform known as Azure. Cloud computing started to make headlines in the last decade, and today it is one of the important technologies defining Industry 4.0.
Apart from Amazon Web Services (AWS), Microsoft's Azure is a renowned name that is loved by companies needing infrastructure-as-a-service, platform-as-a-service, or software-as-a-service. Managed through Microsoft's global network of data centers, Azure is used to design, deploy, and manage cloud-based applications.  
The list of possibilities that cloud computing carries with itself is literally limitless. It is safe to say that cloud computing is a futuristic technology, and its importance isn't decreasing anytime in the future. Microsoft Azure has a huge chunk of the entire cloud services market and enjoys strong demand among enterprises.
Moreover, as per Oracle's Cloud Predictions, around 80% of all enterprise and mission-critical workloads will migrate to the cloud by 2025. So, now is the best time to start a career in cloud computing and explore various career paths and certifications offered by cloud service providers.
Among the various cloud platforms available, why should you rely on Azure? Well, Microsoft offers role-based certifications that are particularly designed according to market requirements and the latest job roles. With the large adoption of Azure cloud services, the demand for professionals who have strong Azure fundamentals and know how to use its services effectively has increased.
If you do not have any prior knowledge of cloud computing, you may want to know how it will take to learn Azure fundamentals. In this article, we will let you know what all topics are covered in Azure fundamentals and how soon you can learn them.
Microsoft Azure Fundamentals
Microsoft Azure basics would not be tough for you if you are dedicated enough to learn about it. We earlier mentioned that Microsoft offers various certifications to help professionals validate their cloud skills.
Now for beginners, it may be tough to decide what all topics to cover so as to get a firm hold of Azure fundamentals. For such professionals, Microsoft offers an entry-level certification called the AZ-900 Azure Fundamentals.
It is designed for those candidates who are new to Azure or are just beginning to work with cloud-based solutions.  
The AZ-900 certification exam checks your understanding of cloud concepts, core Azure services, privacy, security, compliance and trust, and the pricing and support of the Azure platform.
You only need to be familiar with the common technology concepts, including storage, networking, compute, application development, and application support. When preparing for this certification, you will come across general topics like elasticity, scalability, PaaS vs. IaaS, and specific technologies like Azure ML, Azure IoT Hub, and Azure SQL DB. 
The AZ-900 exam is an 85-minutes test that consists of around 40 to 60 questions with a passing score of 700 points or 70%. The skills measured in the exam are described below (along with the percentage weight it carries):
Describe cloud concepts (20-25%)
Describe core Azure services (15-20%)
Describe core solutions and management tools on Azure (10-15%)
Describe general security and network security features (10-15%)
Describe identity, governance, privacy, and compliance features (20-25%)
Describe Azure cost management and Service Level Agreements (10-15%)
How Soon Can I Learn the Azure Fundamentals?
Now that you know what all topics are covered in the Azure Fundamentals exam, it might be easier for you to predict how long it will take to cover all of them. First off, you should know that the certification is suitable even for non-technical professionals and is certainly on the easy side when considering other IT exams. However, passing the exam is a cakewalk, and you will need to follow a well-designed study plan.
Those who are familiar with cloud computing and know some of the basic technologies may take one or two weeks to prepare for the exam. On the other hand, beginners may take around a month to go through the study materials before they are ready to take the exam.
The exam will test your broad understanding of the Azure platform and doesn't go too far when we talk about technical knowledge. Overall, we can say that one may take anywhere around a week to a month to prepare for the exam, depending on their prior knowledge and the intensity with which they prepare.
Finally, you need to decide whether you want to opt for independent study or take up a training program to learn Azure fundamentals. Working professionals often find it convenient to go for the second option as they don't have to go through the hassle of arranging the study materials, creating a study plan, and taking out too much time off their busy schedules.
Today, many training providers have realized the importance of cloud computing and the growing popularity of Microsoft Azure. So, they offer separate courses for each of the Azure certification exams, along with AZ-900.
All you would need to do is find a reliable training provider, enrol in their online course and commence your preparation. It won't take you much time to get ready and pass the exam in a single try.