Collaborating with influencers is a proven way to boost your brand awareness, sales, or website traffic. But have you explored the different ways you can work with influencers? There are a lot of ideas you can use to diversify your content and keep your collaborations fresh.
But, while quality content is one of the keys to a campaign's success, there's something else that's extremely important. You must find influencers that mesh well with your brand and its campaign goals. Make sure to look at an influencer's metrics, their audience demographics, and their feed's aesthetic to check if they're right for your campaign.
Keeping that in mind, here are some ideas for how to collaborate with influencers.
Giveaways
People love the chance to win free stuff. If you host a giveaway through an influencer's profile, it's a great way to boost engagement for both the influencer and your brand. It also lets you show off your products and get people thinking about your brand.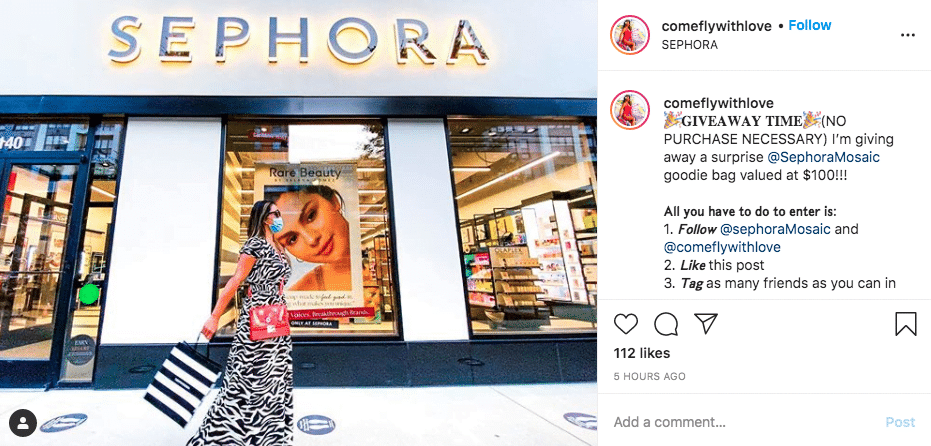 @comeflywithlove doing a giveaway with beauty brand Sephora.
As giveaways usually require the audience to follow your pages, and to like and/or comment, they'll create a temporary boost in your follower growth and engagement rate. However, while some of those new followers may become new customers, you should also be prepared to lose some of those followers and engagement after the giveaway ends.
Takeovers
When you hand over the reigns of your brand's social media account to an influencer, it can be both a bit daunting and exciting! Takeovers bring a fresh perspective to your brand's social media content. Influencers bring their own voice and creativity to your feed, and they also bring their followers to your profile.
Blog @vinylmonger let @melvitli take over their account for a week.
Make sure you seal this type of deal with a contract, or at least set up guidelines for how you want the takeover to go. If you're not certain about giving an influencer total access, you could always ask them to prepare content and send it to you for final approval and posting.
Just make sure, like in any influencer collaboration, you give influencers creative freedom. They've earned their followers with their unique content, so let them choose how to deliver your brand's message.
Unboxings
Unboxings allow viewers to see exactly how a product is when it's shipped and opened for the first time. When done well, unboxings can generate great trust in your product, as potential customers can experience it without any noticeable interference from manufacturers or marketers.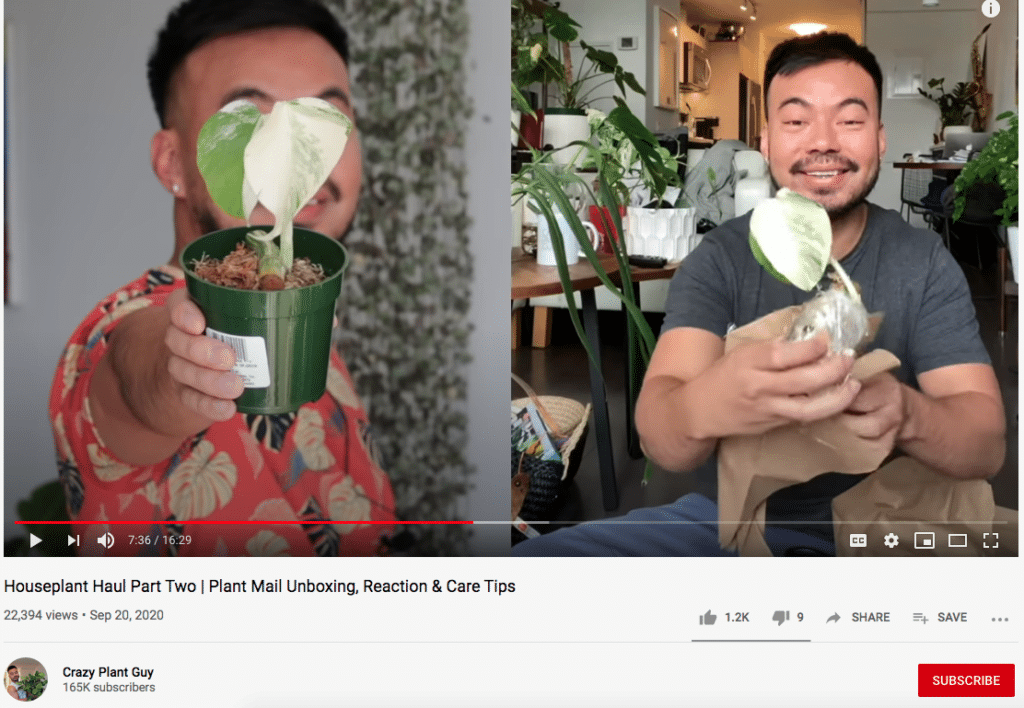 Youtuber Crazy Plant Guy doing an unboxing for a plant delivery service.
Here, the key is the influencer's candid reaction. Their first impression will set the tone of an unboxing. Therefore, make sure you find an influencer who aligns well with your brand and who will be likely to react energetically and positively to your product. Using an influencer marketing platform is the best way to do this.
Product Demos
Maybe you want to focus more on how your product is used or what it's capable of, and social media offers lots of ways to do that. Youtube, TikTok and Instagram all offer video formats that allow you to publish quick demos or more thorough tutorials.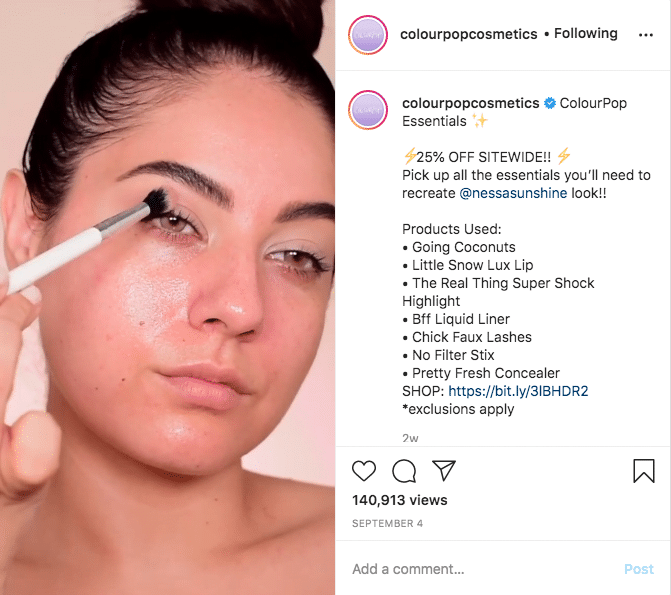 @colourpopcosmetics uses Instagram TV to share videos of influencers using their products to create makeup looks.
This type of content is especially good for brands that have high visual appeal. Companies working in the beauty, fashion, art, or DIY industries, for example, could likely benefit from demos of their products.
Live experiences or Q&As
Some social networks, like Instagram, Facebook and Youtube, allow live streaming. This is a great way to collaborate with influencers, as it puts the audience directly in the influencer's shoes while focusing on your brand. Imagine an audience interested in events like music festivals, film debuts or product launches…what better way to experience it than in the moment?
There are some other interesting aspects of live streams, too. Users can post comments in real time, allowing influencers to answer questions live on the air, as they roll in. Using this technique, you set up a Q&A in which an influencer can respond to audience questions about your product or service.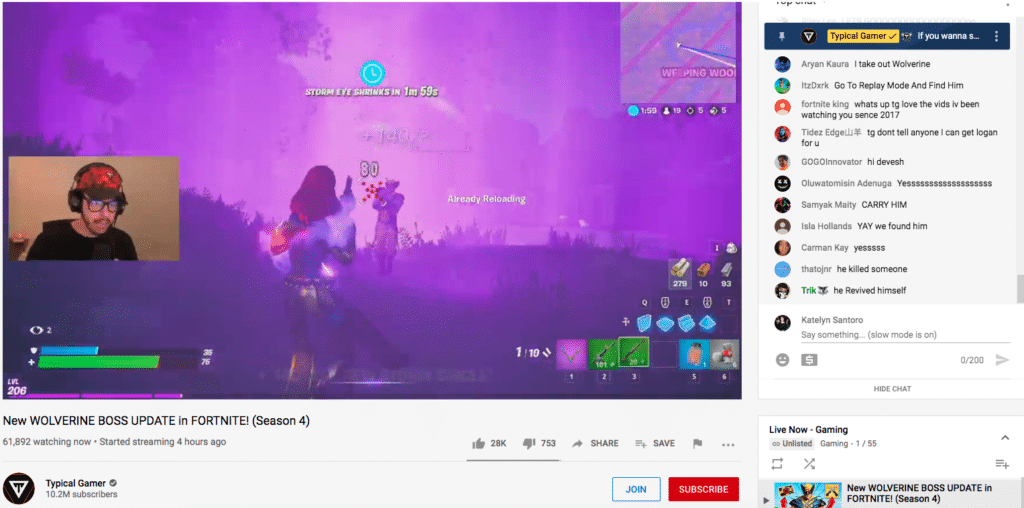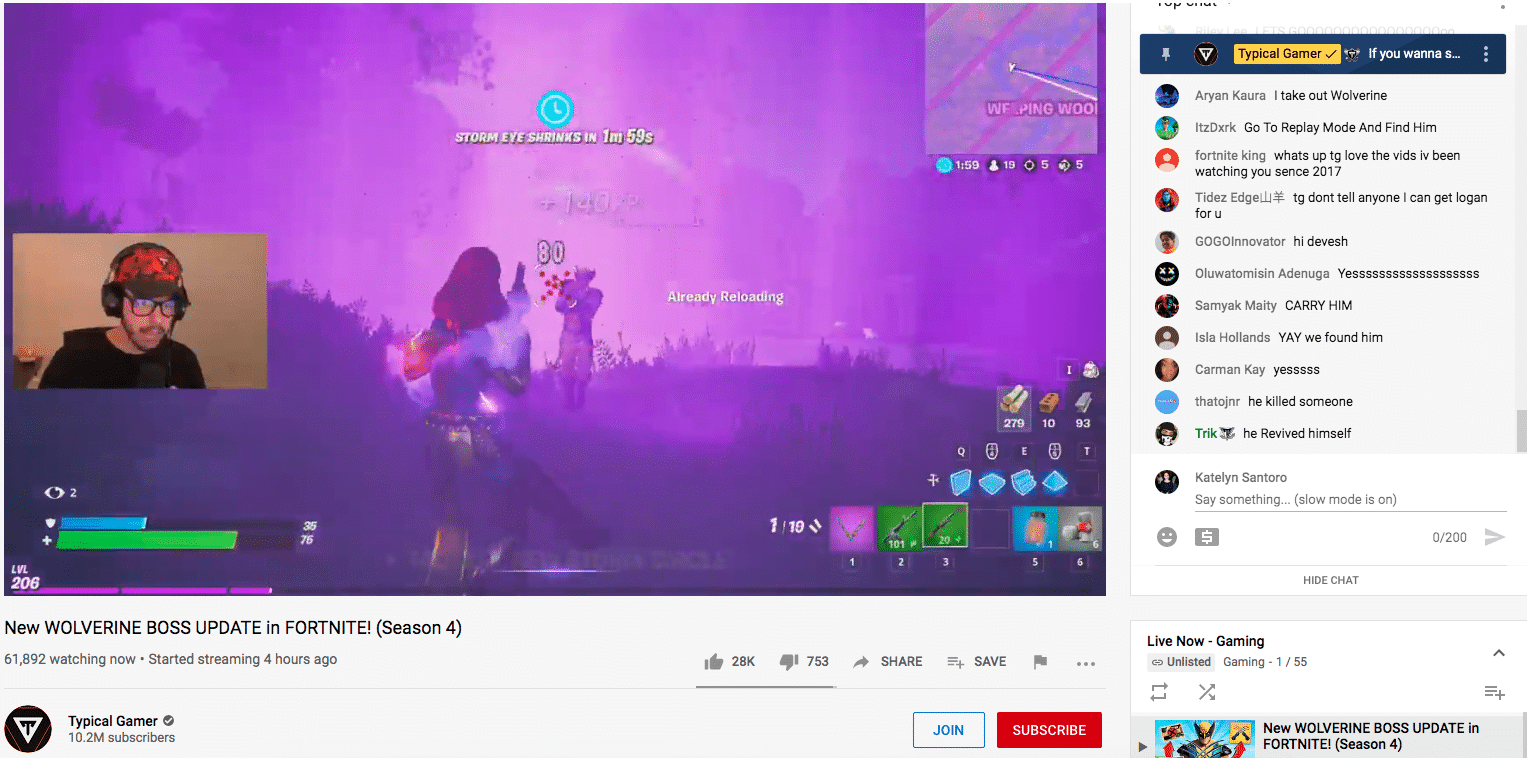 Youtuber Typical Gamer streams himself playing Fortnite live, showing off the game's new boss, Marvel's Wolverine.
Or, Instagram, for example, allows influencers to live stream with a guest. Maybe you could take your collaboration to the next level by having multiple Instagram influencers team up to promote your brand?
Conclusion
These are just a few examples of how you can collaborate with influencers. With social media changing so rapidly, we're constantly offered new ways to use it. Unleash your creativity and let your campaign soar. And don't forget to talk to your influencers! They're the expert content creators after all, and they might have great ideas you hadn't considered.