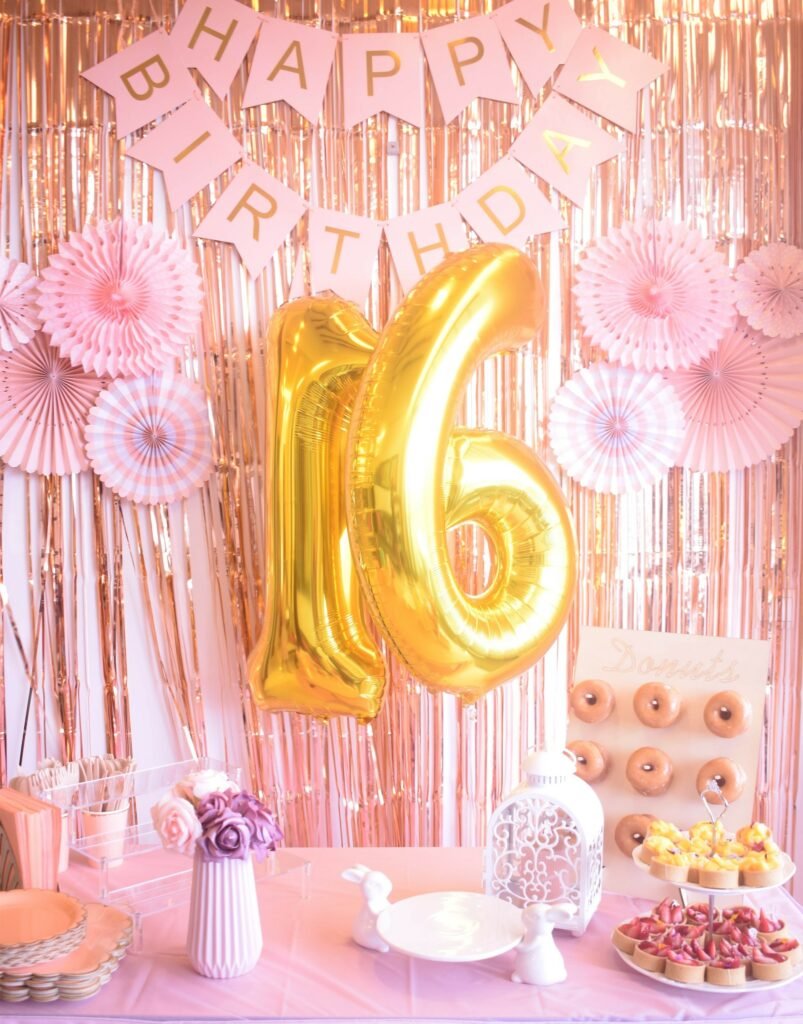 It's expensive being a parent these days. Food, clothing, toys and just when you think you have a handle on the expenses, your child turns another year older.
Fun and enjoyment are the essential ingredients for this party
Previously I would do everything I could, to lavish money on my child, especially birthday celebrations. And if I didn't have the money? Simple, I'd use online loan lenders, credit cards and doorstep loans to get the cash. This left me with a bill a few months after the actual birthday and constantly playing catch-up with my debts.
What changed?
I had an epiphany. My son was 8 years old, his 9th birthday was coming up and all the usual planning/hum of a big birthday party was going on. I was experiencing a period of unemployment at the time and simply needed a little help to pay for extras for the party. Goodie bags, food, drink and also to remind friends to bring a birthday card and a gift to the party but nothing too expensive, leaving me short more times than most and then leaning on a short-term loan, see example website to tie up all the loose ends.
Something happened that year that changed my outlook drastically. I was refused a loan.
Being unemployed I hadn't thought that perhaps I would not be eligible. I was frantic. But after a few hours, and a chat with a good friend of mine. We came up with a plan. A 'budget party plan!'
Let the pressure out
Birthday parties for young children can be especially daunting. According to Diane Warner, party planner and author of Great Parties on Small Budgets: Celebrations for Grownups and Kids of All Ages parents feel the need to outdo the last party their child attended where the hosts might have rented a jumping castle or hired a clown. Also, says Warner, "Parents feel pressured to buy all the theme-oriented items at the party store, which includes tableware, decorations and party hats. A child doesn't need an expensive party with all the 'necessary' trappings to have fun."
I was definitely a victim of this through the first years of my child's life. It was a continual round-a-bout of lavish children's birthday parties, all held at smart venues, with great food and entertainment. I had to spend money to compete.
Cutting Costs
Rather than keep up with the Joneses, Warner says there are ways to keep expenses to a minimum.
To start, you can print invitations on a computer using clip art or even hand-print the invitations. Try using construction paper and cutting it into six or eight pieces to become a jigsaw puzzle. To further cut costs, you can even hand-deliver them.
Money saving tips
Invitations aren't the only areas where you can save money. Jennie Summers, of New Heath, Bristol, shops for goody bags, as well as their contents, at her local pound shop. But she does have one word of warning: "Don't get the bags at the party store that's where they hook you," says Summers. "Prices can be double."
Warner suggests using items such as large drink cups with string handles, Chinese takeaway containers, green plastic strawberry baskets woven with ribbon and even painted egg cartons to hold treats and prizes. In fact, having the young party-goers design their own favour bags helps keep down expenses in two areas: goody bags and entertainment.
Favours don't have to be an elaborate affair either. Little ones delight in the simplest of goodies: bottles of bubbles, boxes of animal crackers or raisins, stickers, mini bouncy balls, crayons and other discount store merchandise.
When Jess Shears, of Cricklewood, London, threw a "Safari Party" for her 3-year-old daughter, she didn't decorate her home with jungle print streamers or spend a small fortune to provide animal rides. Instead, she made up games or crafts for each stop on her homemade safari boat. The children made passport necklaces, stacked cookies, fabricated butterflies from coffee filters and pipe cleaners and made elephants out of paper bags.
"The kids had a great time because 3-year-olds can sit only for a certain amount of time," says Shears. "They liked doing a craft and then running around; plus, the theme appealed to both boys and girls," Shears says she found her inspiration for the party by reading books and watching craft shows on television.
The next time you plan a party for young children ditch all the fancy stuff you need stacks of money for, and try opening your mind instead of your purse. The library and the Internet provide plenty of creative ideas for themes, games, crafts and everything else you'll need to plan a fun time. Young children are easily amused and enjoy simple activities and homemade fun.
Instead of hiring the entertainment, save money by trying some simple, imaginative ideas. Chances are, other parents will marvel at your creativity and will try to keep up with you!
More Helpful Tips As you can see, a successful birthday party doesn't have to break the bank and you're not missing out because you have less money. So, ditch the payday loans and bin the credit cards this year. All it takes is a little creativity and imagination, neither of which costs a penny. Try these ideas on for size as you're planning your child's next celebration.
Bake your own cake Young children aren't choosy when it comes to eating cake. Sweets are just as good whether they're homemade or come from the bakery, and you don't have to be a culinary whiz to open up a box or two of cake mix and a can of ready-made frosting.
Let the food be the entertainment. What child wouldn't enjoy making her own sundae or decorating his own cookies or cupcakes? This type of activity involves two of a young child's favourite things: making a mess and eating desserts. Look around the house Sometimes, ideas for a great party are right under your nose. Do you own a karaoke machine?
Why not have a karaoke party where children take turns singing into the microphone? Clean out your closet and have a dress-up party with fun clothing and accessories. The possibilities are endless. Involve the children. Have a storytime party where all of the kids are invited to bring their favourite books and dress up like the characters. Parents can take turns reading the books and you can award prizes for costumes. Or host a sing-along. The children can bring musical instruments from home or make things to shake or bang. If parents own a guitar or other instrument, their participation makes the day all the more special.
Have a theme party involving crafts Clowns can be scary and puppet shows and magicians may not hold the attention of small children for the duration of the performance. By hosting a "craft party," the children are involved throughout the whole event and even have something to bring home to hang on the fridge. Keep mess to a minimum.
If you prefer to have the party at an outside location but don't want to shell out for the local pizza place, there are other less costly alternatives. Karin Bradley, of Peckham, London, suggests using the local park as a party location. Parks are especially good if they have sheltered picnic tables. In fact, many parks will let you hold your party at no cost, but some do request a refundable deposit. A local church may have a basement or classroom that might also be available for little or no money.
Never underestimate the power of the party game. You don't have to rent or bring in entertainment from outside for it to be enjoyable. The old stand-bys are not only inexpensive, they're fun. Ring-Around-the-Rosie, Musical Chairs and Pin the Tail on the Donkey are just as much fun now as when we were kids.