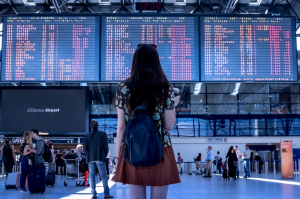 Travelling can be a costly affair, particularly when you're racking up those miles in the name of business. While some of those expenses may be covered in the line of duty, others will have to come from your own pocket – at least for the time being. Unavoidable or not, those costs soon add up, and there's nothing worse than having to foot a huge bill for a necessary journey and stopover. So, is it really possible to travel on a budget?
Whether you're a frequent flyer or a convention connoisseur, these travel tips should lighten the burden on your bank account.
Plan, plan and plan some more
Consider the things you'll need for your trip, including important documentation, luggage, and the gadgets or accessories you require to get the job done. What do you need, and what could be left behind? When it comes to travel, it can be tempting to pack anything and everything, just in case. However, work scenarios render this kind of packing impractical. What's your budget or work allowance? Planning will help you to keep within budget, and travel that little bit lighter too.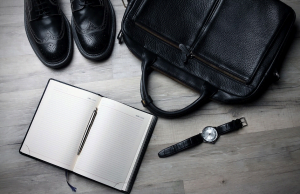 Let a couponing app or website do the legwork
You have enough packing to do, without having to keep an eye on prices. A couponing and discount website will point you towards all of the latest savings on travel essentials, without you having to make those comparisons yourself. BuyVia.co.uk uses a powerful algorithm to determine the best discounts and lowest prices available anywhere online and offline, which it then passes on to members via email alerts and generated codes. Whether you're shopping directly with the site or via coupons for your favourite shops, you could save up to 50% on those travel essentials. BuyVia.co.uk can even provide discounts on your favourite and most commonly bought items. Its customisable members' interface will recognise your frequent purchases and your budget too. Access discounts at your fingertips while focusing on the journey and business at hand.
Keep an eye out for the best deals on travel essentials
Don't chance it – be sure to keep an eye out for savings in between business trips. BuyVia.co.uk has some fantastic luggage deals, as well as savings to be had on favourite luxury and necessary gadgets for your trip. You never know when you might need to make the most of a discount, and when it's gone, it's gone. Couponing websites will often contact members with deals relevant to habits, business and lifestyle. BuyVia.co.uk is no different and even sends real-time alerts when you're out and about on the high street. Plan ahead, and never pay more than you have to for business and travel essentials.
Remain loyal to airlines and hotel chains
Loyalty pays, especially when it comes to travelling for business. Certain airlines, ferry lines and hotel chains will offer points, cash incentives and discounts to those booking with them frequently. How do you fancy a night's free stay, or a heavily discounted return journey? You may even receive priority check-in or access to a VIP lounge if you travel often enough. It's always worth asking what's available, and signing up for a membership scheme or loyalty card if you can. Be sure to follow your favourite brands on social media. Be wary of imposters, and only follow companies authorised with that blue tick.
Listen out for advice
The chances are that you have a few tricks up your sleeve for saving cash while travelling for business. However, there's always good advice out there. If you're looking for better ways to save money, head over to a money-saving website, social media page, or forum for regular travellers. What hints, tips and tricks can other people offer? Now is a great time to check out reviews. How good is the service you're about to sign up to? Of course, you could always pass on your own savvy savings. If you've found great bargains on a couponing website, be sure to leave your BuyVia.co.uk review the next time you're interacting with other frequent business travellers.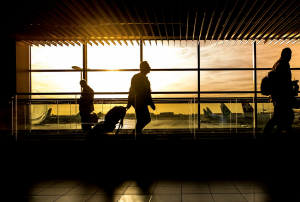 Keep your carryon lightweight
If you've planned your trip carefully, you'll know exactly what you need to do your job well and enjoy your time away. For shorter stays, it may even be possible to limit your baggage to carryon, avoiding those expensive luggage fees at the airport. As well as saving valuable money, travelling light will also save time, both at check-in and upon landing. Savvy travellers know what suits them, so get used to cutting down on your packing time.
Think outside the box
Do you really need to hire a car, or could you get by on public transport? Does it have to be a hotel, or could you stay in an Airbnb or hostel? Get used to looking out for hotel deals on couponing websites, and prepare to think outside the box from time to time. Many chain restaurants offer voucher deals on couponing websites, so you may save yourself money on dining out too. When it comes to gadgets, explore other brands and alternatives to your usual purchases. BuyVia.co.uk carries a whole catalogue of items at any one time, and is completely free to use. That said, a membership of just £9.99 paid monthly via direct debit will provide access to even bigger and better savings, and enable you to tailor wish lists, alerts and discounts to suit your business travel requirements.
Get travel-savvy
It's time to get used to the system. Hold on to any receipts that you accrue, and use them to reclaim travel expenses or offset your expenditure against tax allowances. Whether you have a business credit card or rely on remuneration, it's important to show that paper or electronic trail throughout your trip. What are you entitled to, and how much do you have to spend? If you travel often enough, the chances are that you'll have your own way of doing things. Make sure that budgeting becomes a bigger part of your travel plans.
Whether you travel little or often, it's perfectly possible to save money on your necessities and luxuries, and the journey itself. Couponing websites such as BuyVia.co.uk provide easy, accessible discounts wherever you are in the world, and can alert you to savings just around the corner. It's time to get travel-savvy, and prepare to make the most of every trip.