E-commerce is having another great year and the industry will more than likely continue to grow in the future. Those who have managed to grab their ticket and start an e-commerce venture are extremely happy. However, given how things are turning out, it seems that jumping on the bandwagon is not too late. If you are seriously considering to join the world of selling on the internet, the ideas below should prevent you from having a headache due to not thinking of something yourself.
Print on Demand
Drop shipping is probably the best option when it comes to print on demand. If you take a more traditional approach and open a regular store or even an e-shop, the costs will be too much to cover. Make your own shirt – Create and sell custom shirts online with the help of Printify or similar platforms and do not be bothered by problems that would occur using a different method.
Niche Fashion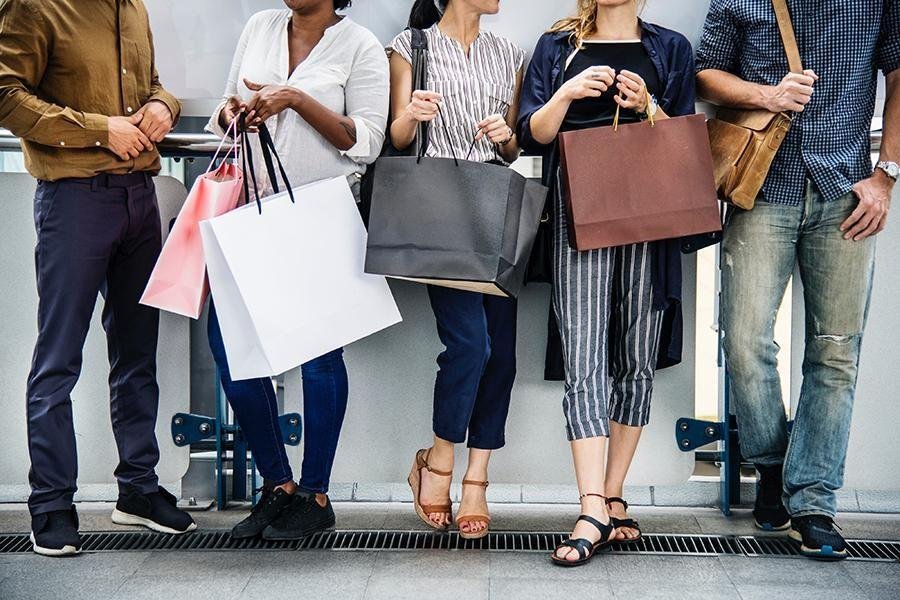 There are plenty of websites that focus on niche clothing. In quite a few cases these stores do not have a middle man that would operate as a drop shipper. That provides a perfect opportunity for you to pounce in and get in the game. And while finding such hidden gems is a bit of a challenge, anything is possible with enough research.
Digital Goods
The days of buying CDs and even physical books are coming to an end. Everything is becoming digitalized these days, and with websites like Spotify and Netflix, you can access pretty much anything with a few clicks. Focusing on social media campaigns to sell in this niche is probably the best idea because people who prefer digital format are definitely on social media. The recently published Shopify Lite Review: Is Social Selling All You Need? (April 2019) by ProfitIndustry offers you a way to boost your sales even further. That is if you decide to pick this one.
Health Products
Everything comes down to how one feels and looks, especially these days with the emphasis on appearance thanks to social media. And it applies to men just as much as women. Try to figure out whether a product would bring profit, but before you start advertising it, make sure that it has quality.
Ideology
Going with something crazy is not what the idea is about. Your goal here should be finding small communities who have a purpose. Think along the lines of book clubs, animal shelter volunteers, etc. What would sell for such an audience? Well, it depends on what kind of a group of individuals they are, but clothes with relevant quotes or images would be a good way to start.
Seniors
Tech-savvy retirees are becoming a regular thing. Since they have too much time on their hands and like to take things easy. Shopping online is one of the most popular pastime activities for them. And there is a big gap to fill in the market because most entrepreneurs focus on products that would sell to young and middle-aged users.
Drones
Somebody has said that the boom of drones will be over in just a few years. Well, things have not turned out that way at all. Drones continue to be at the top of the most-wanted lists for quite a few, and it would be hard to find any arguments against it.
Virtual Reality
Is there any doubt that virtual reality will not continue to grow? It feels like it has been introduced just recently, but the industry numbers are in billions, and it will increase as the demand continues to go up.
So to make a conclusion, these ideas are what you can work towards developing if you are serious about making an e-commerce empire. Of course, what was mentioned here is not a definite list because there are so many different opportunities. Finally, as the world continues to develop, we can expect to see new markets emerging as well. Make sure to keep an eye on those too.