When looking to set up an e-commerce store, it's important to select the right platform for your business. If WordPress is the right choice for you, then make sure to follow these steps when launching your e-store:
Choose An Appropriate Plugin
There are a range of choices for plugins to create a tidy, attractive storefront for your business. Browsing through is a good idea as varying needs call for differing plugin solutions, and it's important that you find an appropriate one for the product or service that you're selling.
Before you pick a plugin and stick to it, try out a few that are available on WordPress and see if one fits your specific needs.
List Your Site's Key Features
It can be useful to take a look at the sites of competitors to help form an idea of what features should be on your e-store. If money is tight then begin with only a few features, but have a list of what you intend to add on later, as this can help massively with future development.
You then need to figure out how to implement them on your e-store; to achieve this you can either hire a developer or simply use an add-on plugin, but before implementation it's vital that you properly review the positives and negatives.
Synchronise With Your Current Business Website
Starting a WordPress-powered store has a big advantage in that it allows for easy onboarding if you used WordPress as the website builder for your business. This means you're far less likely to waste time getting used to the user interface and can focus instead on setting up your online storefront. Also on offer is the option to integrate your e-store into your current WordPress site; this has the benefit of leveraging an existing community, should you have one, as well as removing the need to use a domain check to find an appropriate name for a new e-commerce site.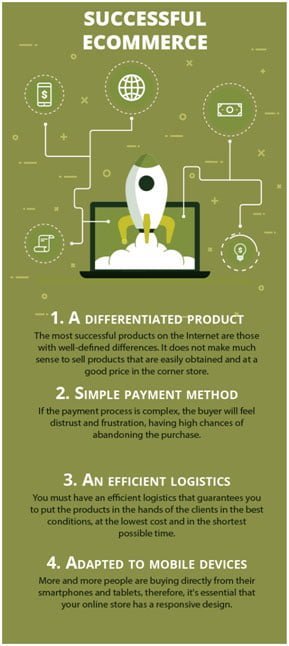 Pick A Theme
While not all themes will be supported by the e-commerce plugin that you've chosen, there are still plenty of choices out there that will make your business storefront more attractive to customers. Your theme should be responsive, and fit for mobile devices as well as desktop, aesthetically pleasing, as well as simply functional and easy to navigate.
Prepare Your Store For Business
After polishing up your site and ensuring you have the all of the plugins you need, with the theme most likely to help you engage customers, you're ready to put your products online and roll out your new business storefront.
To attract customers you'll need to take further steps: promoting your store in campaigns, both onsite and offsite, is a must, while it can be useful to innovate in building a customer base by using such methods as a subscriber's list. An affiliate program can also help to promote your e-store, by using influencers to increase brand awareness and paying commissions on customer referrals.
Find the e-commerce solutions that suit you
A successful e-store can be set up only when you understand your needs and find the right plugins and theme to make your storefront attractive to customers. The above five tips are useful to follow and refer to, in aiding the building of a prosperous e-commerce site.