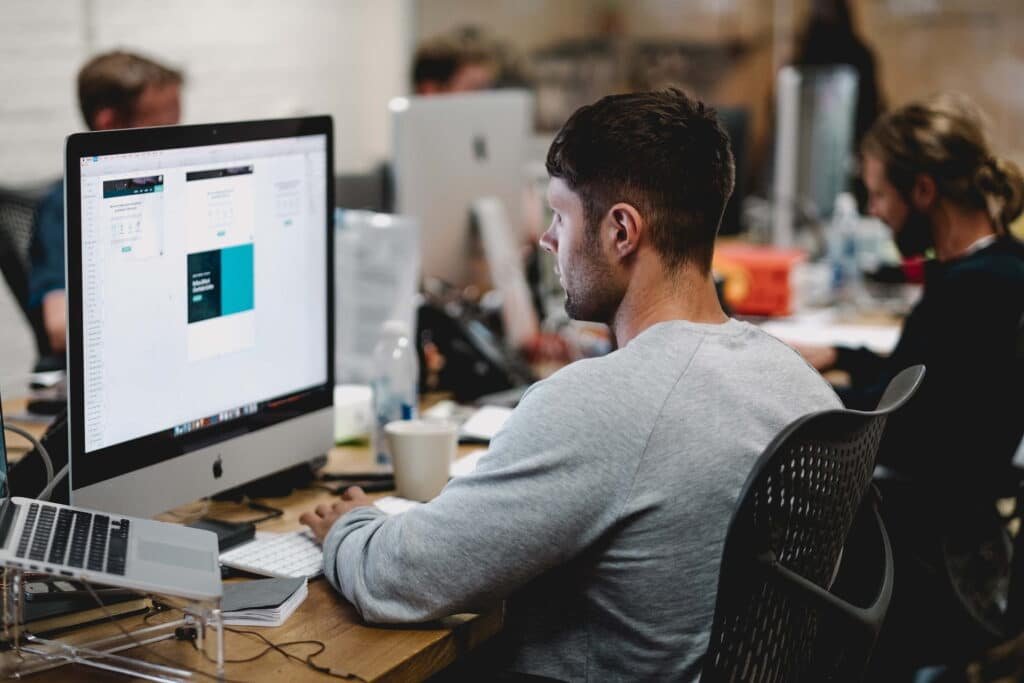 It's no secret that WordPress is the most popular website builder. It's incredibly user-friendly, it's free to use, it's completely open-source, and it's scalable to any project. More than 43% of the current Internet landscape is built on WordPress.
WordPress is the best website builder for creating blogs. It powers both the website's backend and the front end, consequently allowing you maximum creative freedom without requiring any technical know-how on your part.
In today's article, we'll guide you through the process of creating your first WordPress blog as well as making sure you are on the right way for Internet relevance.
Web hosting
As always, the first step to creating any website is to find reliable web hosting that suits your needs and requirements. A blog is usually a personal website that acts as an online journal. It's mainly made up of text, so there are few resource-heavy elements. This is a major advantage because it allows you to cut hosting costs to the minimum yet retain outstanding performance.
Almost all hosting providers include WordPress hosting, but some offer better plans than others. WordPress is ideal for blogs because it's lightweight, efficient, and offers you incredibly powerful customization and functionality. When you combine cost-effective web hosting and WordPress simultaneously, you get the best of both worlds.
Domain Name
The next thing you'll need to do is register a good domain name for your blog. This is easier said than done. Most good brandable domain names are already taken or are very expensive to acquire. That's why you should take your time and experiment with different variations and combinations of domain names and domain extensions (the text after the dot; e.g., .net, .com, .io, etc.). When you find something you like, head over to any domain registrar and check if the domain name you want is available for purchase.
Install WordPress
After you have your web hosting and domain name, you'll need to do the final step – installing WordPress.
Most web hosting services oriented towards blogging already offer WordPress pre-installed. If that's not the case, they usually provide an auto one-click installer in the cPanel, which is a dashboard for managing your website that nearly all web hosting providers include beforehand. If you install WordPress with this method, you'll need to fill in your website's data and info, such as the domain name, the web protocol it uses, the site's name and description, and you'll need to create login credentials for your unique administrator account.
If none of the options above is available to you, don't worry – you can still do it manually. Head over to wordpress.org, download the zipped WordPress package and then upload it (unzipped) to your website's root directory. That's it.
However, the tricky part is the way you upload the WordPress package. There are mainly two methods for achieving this.
Method number one is by using an on-site file manager. Pretty much all hosting services include some sort of file manager. Launch the cPanel, search for the file manager tool, and then use it to upload your files.
If the hosting plan you've subscribed to doesn't include any file managers, you'll have to connect your website's remote server to your computer by using FTP client software. An FTP client allows for direct file transfer between a local and a remote computer. You can try GoAnywhere secure file transfer for this. After you establish a connection, use the FTP client to upload right into the root directory of your website.
Start Writing Your First Blog Post
Here comes the fun part, creating the content you desire to share with the world. Log in to your WordPress dashboard, locate the button for creating new posts, press it, and then start writing content. After you're done, click the Publish button.
Congratulations, you're officially a blogger.
Customize Your Blog
Now, all that's left for you to do is explore the library of thousands and thousands of customizable themes and powerful plugins. But, before you delve deep into website customization, make sure to familiarize yourself with the key elements of the WordPress dashboard. It shouldn't take too long. After all, WordPress is very intuitive to use.
Check out all the tools included in the default layout. View the media library. Learn how to create new page elements and edit existing ones. Explore the settings, and examine the tools page. When you're sure you know what each web tool does, focus solely on creating new blog pages and posts.
Start Your Blogging Journey
Now that you're well-acquainted with WordPress and know how to use it to create a brand new blog, you're well set on your way to becoming a blogging master. So don't lose any momentum while the idea is fresh, it's crucial to put it on paper, or in our case, update your existing blog.