Amway is a global company which has built its success on direct selling. Direct selling is different from the more traditional distribution channels: customers visit shops to buy their goods. Amway has three million Independent Business Owners (IBOs) worldwide who deal directly with clients, building up personal relationships and delivering directly to their homes.
Amway manufactures and distributes over 450 different products including household goods, cosmetics and food supplements. The IBOs are highly motivated, selling to people they know or meet. Personal contact and care are an important elements in direct selling.

One of Amway's most successful lines is hair care products. This is a highly competitive market and over the years Amway has invested heavily in both research and development as well as in market research. It is important to distinguish between the two.
Research and development is a key stage in the creation of new products and involves experimenting with new compounds and ingredients, careful testing to ensure safety and developing the manufacturing processes to enable mass production.
By contrast, market research is the process of gathering information to discover exactly what the market wants. It is focused on the end user of the product and ensures that Amway is producing the right product at the right price for the right consumers.
Background to the hair care market
The market for hair care products is enormous and continues to grow. Western Europe is currently the world's largest region for hair care products and by 2001 sales are expected to have increased by nearly 16 on 1997 levels.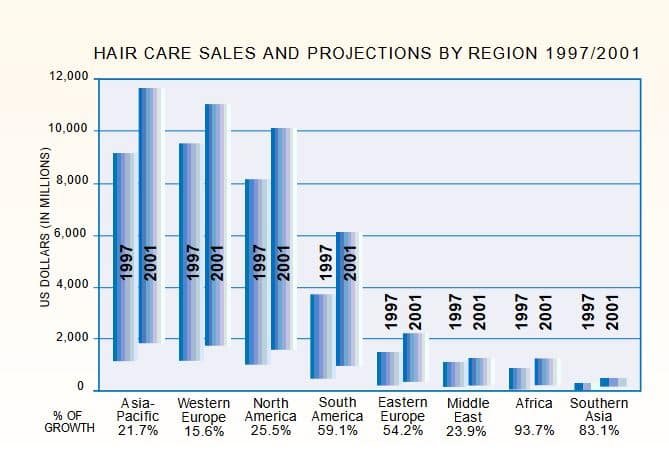 However, other economic areas such as the Asia-Pacific region, Eastern Europe and South America are expected to grow faster and offer excellent new markets.