Direct selling
Amway was set up in 1959, with only a disused service station as a base. Today, Amway is one of the world's largest direct sales companies, with over 2.5 million independent distributors in more than 70 countries worldwide. There are 35,000 independent distributorships in the UK, Republic of Ireland and Channel Islands offering a range of products from a vast product portfolio.
The critical relationship between Amway and the seller or distributor is at the heart of Amway's successful approach to direct selling. In direct selling, the sale is the culmination of many marketing activities which involve matching customer requirements to the goods or services offered. The main benefit of this form of selling is that it allows distributors to focus on individual customers and their needs.
The starting point for any kind of direct selling activity is in preparation. Anybody involved in direct selling should be fully trained and familiar with all aspects of the product and customer needs. It is important to remember that consumers have many choices in the marketplace and are better informed than ever about these choices. Preparation is therefore increasingly important for Amway's distributors.
Although it has been said that salespeople are born and not made, the development of skills and knowledge is essential for good sales performance. Product knowledge, in particular, is vital – so that the seller can present a product's benefits and functions comprehensively and answer any questions the consumer may have.
The importance of communication
Clear communication is essential when managing activities. Amway needs to communicate regularly with its 35,000 distributors in order to help them prepare for their increasingly challenging role. Communication is the passing on of ideas and information. In business, it is essential to have good clear channels of communication.
This case study focuses on how Amway uses a range of communication methods and processes to help individual distributors develop their own business opportunities.
There are many possible objectives and benefits of a close and well developed communication system as shown below: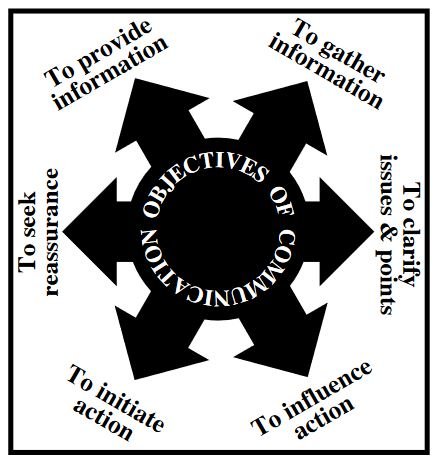 Communication is only successful when the intended result is achieved. This effectiveness is dependent on the choice of recipient, the clarity of the message and the choice of communication medium.