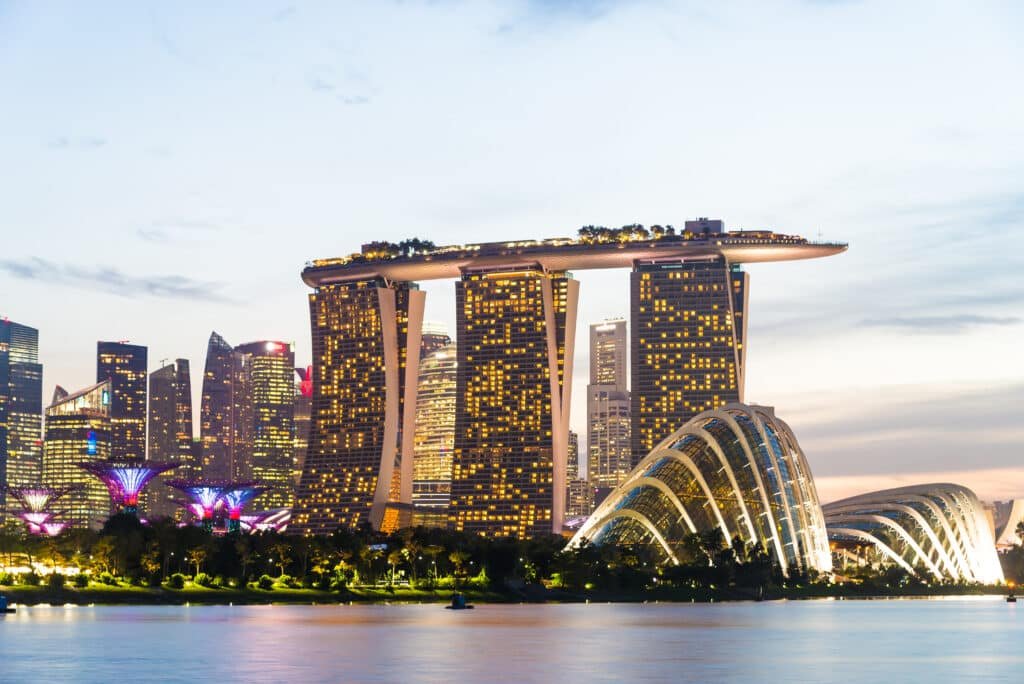 Galimzhan Yessenov, one of Kazakh nouveau riche, has established a fund to invest in Singapore's agricultural projects.
Asadel Partners PEF was created by Yessenov and Margulan Seisembayev, his business partner. Found's main target is to develop progressive crop production and hydroponic technologies in the growing fruit and vegetable industry.
The launch of Asadel results from increased investment community attention to providing for the rapidly growing population of Asia. The development of vast agricultural areas of Central Asia, including Kazakhstan.
Since its launch, Asadel Partners PEF has made several investments. This includes acquiring a stake in Alel Agro JSC, a poultry company in Kazakhstan.
The co-founder of Asadel, Galimzhan Yessenov, is a significant businessman at the level of the republic. At 38, he owns a capital that Forbes estimates at $500 million.
Yessenov made his first step into agribusiness by purchasing the fertilizer company Kazphosphate for $120 million in 2007.
Yessenov owns 50% of Asadel Partners through the holding company Fabiano Ltd. This is based in Ras Al Khaimah in the United Arab Emirates. Fabiano'sNarwal Limited previously held Fabiano's stake. Narwal invested $40 million in Asadel to launch a Singapore fund.
Yessenov's rapid popularity rise in Kazakhstan coincided with his marriage to the daughter of one of the most influential political figures in Kazakhstan, Akhmetzhan Yesimov.
Yesimov was minister of agriculture when his son-in-law became interested in the agribusiness sector. He is now chairman of the Kazakh National Welfare Fund Samruk Kazyna.
Yessenov benefited from his father-in-law's political connections. This will open opportunities for business in Kazakhstan, such as the purchase of ATF Bank in 2012.
Another major shareholder of Asadel is Margulan Seisembayev, who made his capital in Alliance Bank. Seisembayev weights Asadel through his wife, Saule Seisembayeva, who owns 47.5% of the shares.
Another shareholder of Asadel Partners is Erik Sultankulov (2.5%), ex-CEO of Alliance Bank.
The Singapore-based facility is part of the Asadel family of companies established in the Middle East and Kazakhstan. Asadel means "successful" in Arabic.
Seisembayev announced the launch of the Asadel private equity fund by posting on Facebook. He said: "The capital of the fund is $100 million and an option for an additional $100 million if the first tranche is fully utilized."
He announced that the fund's first deal was acquiring 50% of shares in Astana Fruits LLP and Fresh Fruits LLP for $15 million.
The Singapore fund also acquired a Kazakh subsidiary, Asadel Parters TOO, for $6,5 million. LLP "Asadel Partners" belonged to Yessenov's brother Yerzhan Nurgozhaev. The Singapore Foundation also bought a large farming chain called Zhetisu Baktary from Asadel Partners for $9.7 million.
Narwal Limited
Narwal Limited is a legal entity in the British Virgin Islands. It was registered on 20/05/2014 under number 1824669 and transferred to the Marshall Islands on 04/10/2016. The company's representative is Timur Orazovich Zhanabaev, an ex-member of the Supervisory Board of KNG Finance JSC, an ex-director of Kazphosphate Limited, and an ex-director. And shareholder of Pana Insurance JSC. The nominal shareholder and director of Narwal is Lorenzo B. Marquines from Panama. He holds shares on behalf of the Jorden Finance Foundation, and Regina Genzhera administers the company from Interis AG, Lowenstrasse 20, 8001 Zurich.