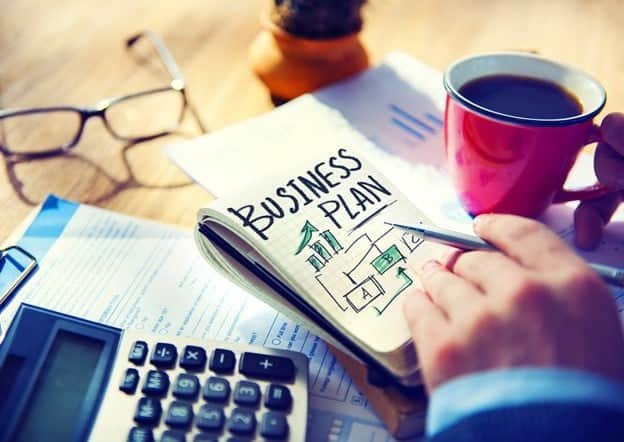 Joseph Ashford is a global investor and entrepreneur. He is based in the United Kingdom but holds investments and other interests in Europe, South America, and Asia. He is the founder and non-executive chairman of K4 Global, a consulting firm with an expansive portfolio of investments.
Over the past 20 years, Ashford's investment methods and strategies have paid off significantly. Most of his investments focus on businesses and properties rather than individual securities or other investment methods.
When Ashford finds a project he thinks will be successful, he dives in headfirst to create an outstanding customer experience.
K4 Global Portfolio and Projects
K4 Global and Joseph Ashford, have an array of ventures that operate under one umbrella. K4 Global is further divided into several segments.
Opulence by K4
This property development firm provides services related to both commercial and residential properties. They pride themselves on having extremely high standards, whether it is creating new buildings or remodelling existing structures.
This high-end property development company has several ongoing projects, including one fairly recent project in Poole, England.
K4 Media
K4 Media is a marketing firm that offers a wide range of speciality services for both companies and individuals. They are more than just an online marketing firm, with reputation service for VIPs, asset management and security, and overall strategic marketing.
It also offers services related to event management, including corporate gatherings and product launches. It even holds some interest in music and film, with an international talent agency and production team.
4-Star Classics
4-Star Classics is a passion project for Ashford. They buy and sell modern classic cars and sports cars from the 1970s to the 1990s. The firm often purchases vehicles, puts them through a rigorous testing and evaluation process while addressing any concerns, and resells them. Restoring cars to their former glory is always the goal with any vehicle that 4-Star Classics acquire.
QJunkie
QJunkie is an app specifically designed to provide electronic queuing services to barbershops. They offer real-time data to customers so they can pick and choose the best date and time to receive services.
Customers can monitor wait times, make advance bookings, and receive notifications with updates about time slots. QJunkie is explicitly marketed to barbershops which can then customize the app to fit their business.
The Butterfly Foundation
Although the Butterfly Foundation is a separate venture from K4 Global, it still has a very dear place in Ashford's heart. The Butterfly Foundation educates and raises funds for research related to epidermolysis bullosa (EB), a condition that makes the skin very fragile.
Those who have EB have skin that is so delicate that certain actions and exposures often lead to life-long disease and disfigurement.
Joseph Ashford's Views on Business Strategy and Choosing Investments
Business development is Joseph Ashford's passion. While he started much of his services as providing marketing tools to clients, his interests sometimes shift to get a deeper stake in a particular business or venture. Instead of only providing marketing, he occasionally jumps headfirst into a project as an investor or owner.
Choosing which investments make sense for Ashford is a very personal and in-depth process. While some products, like The Butterfly Foundation and 4-Star Classics, are clearly very personal for Ashford, others are simply good investments for other reasons.
Focusing on Holistic Value
Ashford's stance on providing value is more than just increasing the bottom line. Instead, whatever investment or venture he pursues has much of the same focus as his media firm provides to clients — a holistic service that does a deep dive into the firm as a whole.
"Value" means creating happy customers, a happy workforce, and a solid foundation. Ashford's investments either have or strive toward this holistic health approach, often from the inside out.
For example, Ashford will frequently remind employees to "behave as owners rather than employees," so everyone is focused on the long-term goals and health of the firm. He also treats his employees as owners by sharing and creating big-picture goals and strategies with them.
Understanding the Past to Move to the Future
Picking the right investments (or client opportunities) should be based on, in part, prior performance and past dealings.
Ashford prides himself on doing extensive research on clients and potential investment opportunities long before meetings or pivotal decision-making moments.
This background allows Ashford (and K4 Global) to deepen the understanding of the firm's goals and strategies.
Keeping Eyes on the Long-Term Prize
Ultimately, long-term relationships are almost always the goal. Ashford understands that it takes time and effort for an investment to come to full fruition, so he often holds interests for a significant amount of time.
Growing together and making adjustments as needed are important parts of each investment's overall success.
Providing Hands-On and Steadfast Investments
Every investment that Ashford touches involves a hands-on, consistent approach. He is not one to simply throw money at a project and walk away. Instead, he will invest time and effort into every project to give it the best possible chance for significant success. Ashford understands the value of hard work provided consistently over time.
Unwavering Values
Joseph Ashford values consistency, clear communication, honesty, and integrity. Respect combined with knowledge and passion is often the key to his success in various ventures.
He will never sacrifice his values to make a few extra bucks — and that has served him very well over the past 20 years of creating successful businesses and maintaining lucrative investments.
High standards are the bedrock of everything Ashford does. He finds that simple hard work and integrity can go a long way in business.
As Ashford notes: "With hard work, determination and foresight, nothing is impossible for individuals and companies that want to achieve. Nothing should be left to chance, and nothing is responsible but you as a person."