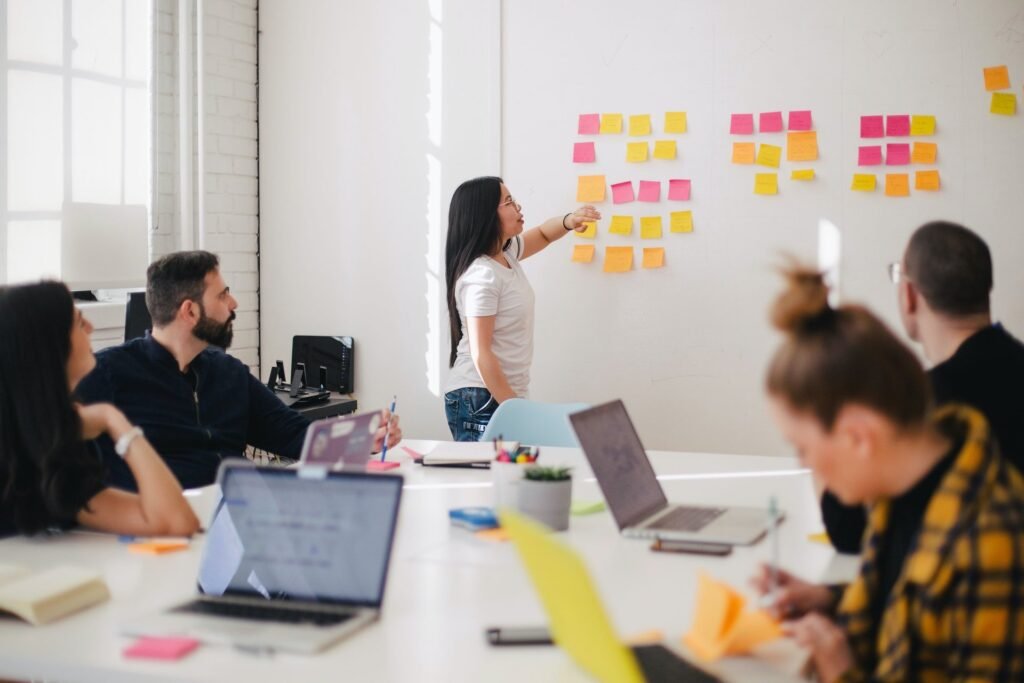 In 2014 a group of industry experts and academics came up with a solution for one of businesses most annoying problems – why do so many projects fail? They found that, despite all projects having different reasons, the same things were causing all the projects to fail – they had all failed because people didn't know how to achieve success. The researchers analyzed both successful and failed projects to identify what made them succeed and find and eliminate those elements that doomed the projects.
A year after the first meeting to discuss the problem, the Half Double Institute was formed to teach others the key to success and show which practices should be avoided. Project Half Double was officially established by the Danish Industry Foundation, Implement Consulting Group, Aarhus University, and DTU.
The Half-Double Institute developed a method that can be used to increase your business, and its success rate is higher than other techniques. Since the Institute is just getting started, we want to spread the word about this method. In fact, more successful projects mean more successful businesses, which means more money, more jobs, and a better economy.
Teaching the Half Double methodology to others
Businesses looking to adopt a new way of thinking should check out the Half Double institute. They offer training, courses, resources, and an entire community of like-minded thinkers to help them move away from the status quo.
The Half Double Institute's focus is on three core principles: Impact, Flow and Leadership. Showing others how to incorporate these principles into work processes allows them to be fully customized and adapted to any company. The Half Double method does not involve teaching set structures and processes to replace existing ones. Instead, it focuses on the three fundamental principles that can be adapted. Changing the way you think allows you to be open to new ways of doing things that fit your company's style and culture. The reason behind the Half Double name? It creates double the impact in half the time.
Every business and every project is unique. That's why a project needs a unique approach. To ensure that happens, Half Double places special focus on talented people and teaching them new ways of thinking and approaches to problems. This ensures each project has a tailored plan that can be sustained for future projects.
Outdated processes force people to fit into the system rather than making the system work with the people. Half Double focuses on helping the individuals in the business by finding structures and processes that add value rather than doing things the same way over and over just because that's how it's always been done. This enables team members to choose to do things in a way that makes sense instead of having to fit into a system that doesn't necessarily make sense to them. Often team members complete tasks in a "checklist-style" because they think they have to be done rather than looking for ways to add value to the project and the business.
Theory vs. reality
The Half-Double Institute teaches constantly. It never stops growing and improving its teachings. In order to stay on top of the changes in the business world, the Half-Double Institute works with other organizations, such as established educational institutions and existing companies to gather even more knowledge and put that knowledge to work in new and better ways.
By constantly practicing and experimenting, the Half-Double Institute is able to stay current with changing technologies. Change is constant, and a flexible approach to management ensures that the Institute remains effective and up to date. A "can do" attitude towards management is key.
Unlike many management consultants, the Half-Double approach is designed to be taught and used in perpetuity. There is no need to continually hire a consulting agency to help with new projects. Half Double provides access to its resources and community so any business can stay at the forefront of further research and can adopt new ways of thinking going forwards.
Does Half Double actually work?
Technology has sped up the business world. It's harder than ever to have any kind of focus, let alone a laser-like focus. If you use the wrong techniques, your project can come off as disjointed and disconnected. By looking at the entire project from start to finish, how the different teams interact, setting a realistic timeline, and making sure communication is sufficient, the Half Double approach ensures the entire project is laser-focused and cohesive.
Business leaders are known to use old-fashioned methods because they've been proven to work, but that doesn't mean that they'll work in the modern business world. In some sectors, old-fashioned approaches will be successful, but for most of them, these techniques won't work anymore. Studies indicate that only 30% of projects are a success, depending on the sector.
After using the Half-Double Method on several projects with both businesses and professionals, it has been proven to work universally across multiple sectors and can be adapted to suit large or small teams. It also dramatically reduces the amount of time needed to complete projects.
The Half Double approach is an effective management style for driving project success. It is also vital for companies as they grow. People are still important, so the Half Double approach will always be a viable management style for any growing organization.
Your Half Double Journey
The Half Double methodology was developed by and for project managers like you.
The certification has already been pursued by hundreds of practitioners. Are you next?
If you are interested in learning more about the Half Double approach, you can visit their website. The Institute offers online courses and learning seminars. Using the Half Double approach is not like hiring a consultant to help deliver one project. It is a chance to adopt a new way of thinking and a new way of approaching future projects. With a new way of thinking, your business can be ready to react to change and proactively create value even rather than relying on outdated, old fashioned project management process, which fails more often than not. Half Double is more than a management style. It's a way of thinking.