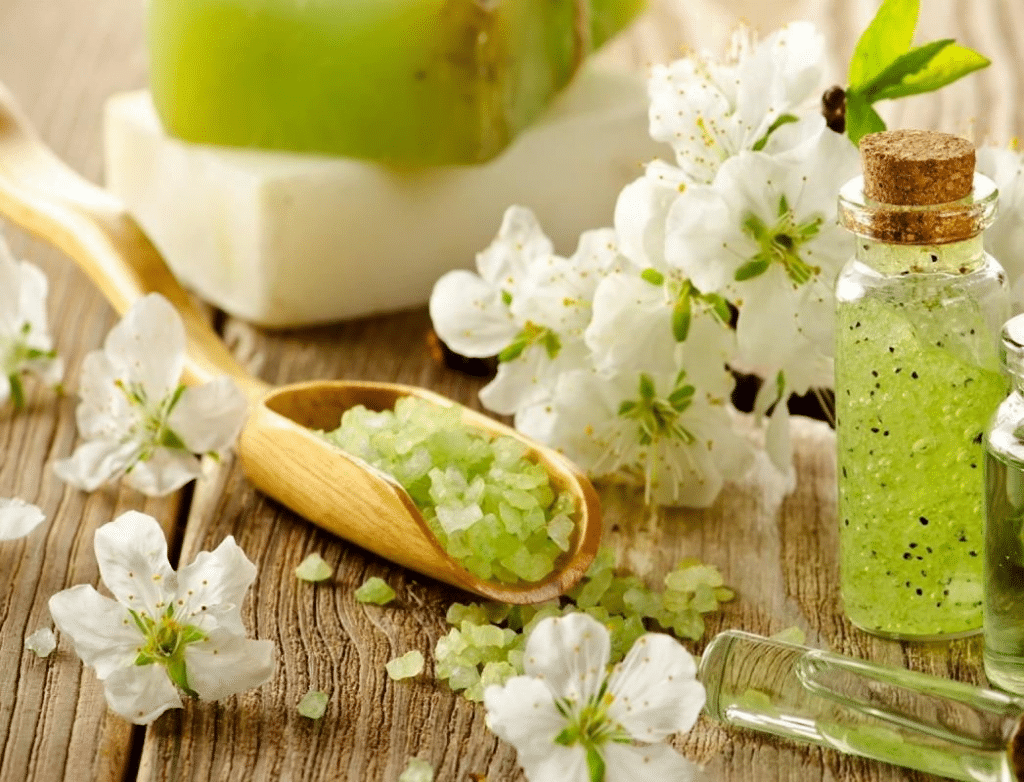 In the 21st century, humanity has become aware of how destructive its actions are to nature. The increasing production rates, uncontrolled use of plastics and environmentally harmful substances lead to ecological disasters every year. Part of flora and fauna is dying off, the seas and oceans are getting spoiled, the air is becoming more polluted. If people are not savvy about saving the earth, the consequences will be fatal.
Luckily, some companies are taking a conscious approach and are taking the first steps towards environmental protection. We have only one planet, and without it, unfortunately, we too will die. This article will learn about those brands that took an active stance before others and started to take care of the environment in innovative ways.
Your life in your hands: 6 environmentally-conscious beauty labels

One of the top priorities for the cosmetic industry has been the elimination of potentially harmful ingredients. Some companies are being conscientious by excluding parabens, triclosan, siloxanes and synthetic fragrances from their formulas. Others, on the contrary, remove substances containing plastic parts and plastic itself from the ingredients. It prevents pollution of rivers, lakes, and oceans and prevents harmful substances from becoming food for fish, birds, and animals.
Innovative packaging
Some eco-friendlier companies have gone further in their work. In comparison, they are creating a supportive atmosphere for both profitable business and the conservation of nature. The Kiko Milano brand began when it launched its Green Me collection. When you buy these products from MAKEUP, you are contributing to the popularization of such solutions. The Green Me line is created in packaging made from renewable materials and has a 100% natural composition.
Clean ocean and recycling
The British cosmetics label REN has created a furore with its product in unique bottles. What makes them so special is that they used recycled plastic for the jars. Moreover, about 20% of the material is precisely the kind of plastic found in the oceans. This number was not chosen by chance. 
The material that was taken from the ocean and reused is less durable. Unlike recycled plastic, its particles can easily get into the formula of the cosmetic and disrupt it. So, it needs to be added to the composition with care. In 2021, the REN will switch over to an utterly zero-waste production process and make the containers recyclable. They are also coming up with new packaging designs to make it easier to recycle.
Striving for environmental sustainability
Aveda has been actively promoting the intelligent manufacturing philosophy for decades. Initially, the beauty brand tried to focus only on natural ingredients, and the manufacturer later switched its main Minnesota factory to wind power. The label attempts to reduce CO2 emissions in the manufacture of its products and only orders some of its goods from companies that are also carbon-neutral.
Biodegradable packaging
Luxury trademarks are also trying to keep up with the trends, catch up with eco-friendlier solutions, and offer customers more nature-friendly wares. Chanel gave strong support to start-up Sulapac in 2018. It is a newcomer company engaged in research focused on creating wood-based packaging. If the start-up succeeds, then the problem of an overabundance of plastic cans, bags and boxes for cosmetics will fade away. Biodegradable packaging will disappear with no trace and without polluting the environment. 
Restoring the forest landscape
Yves Rocher cannot be called the most environmentally friendly or cruelty-free brand. However, the company has its goals and aspirations to restore forests. TM works closely with WWF (World Wide Fund for Nature) and helps to plant new trees. Since then, nearly 100 million seedlings have been produced. If you want to contribute to this initiative, you could buy the items with a special mark. One bottle per one tree.
Products safe for marine life
Biotherm actively uses sea ingredients in its care formulas. That is why the label decided to cooperate with several foundations, helping to protect oceans and marine creatures from the harmful effects of large-scale production. The manufacturer is searching for the safest possible ways of obtaining the necessary substances, working with the Mission Blue Foundation, and launching its Waterlovers programme.
The MAKEUP online shop supports all the environmental initiatives of the beauty brands and tries to collaborate with as many eco-friendlier businesses as possible. It helps to make our contribution to the preservation of nature and the ecology.