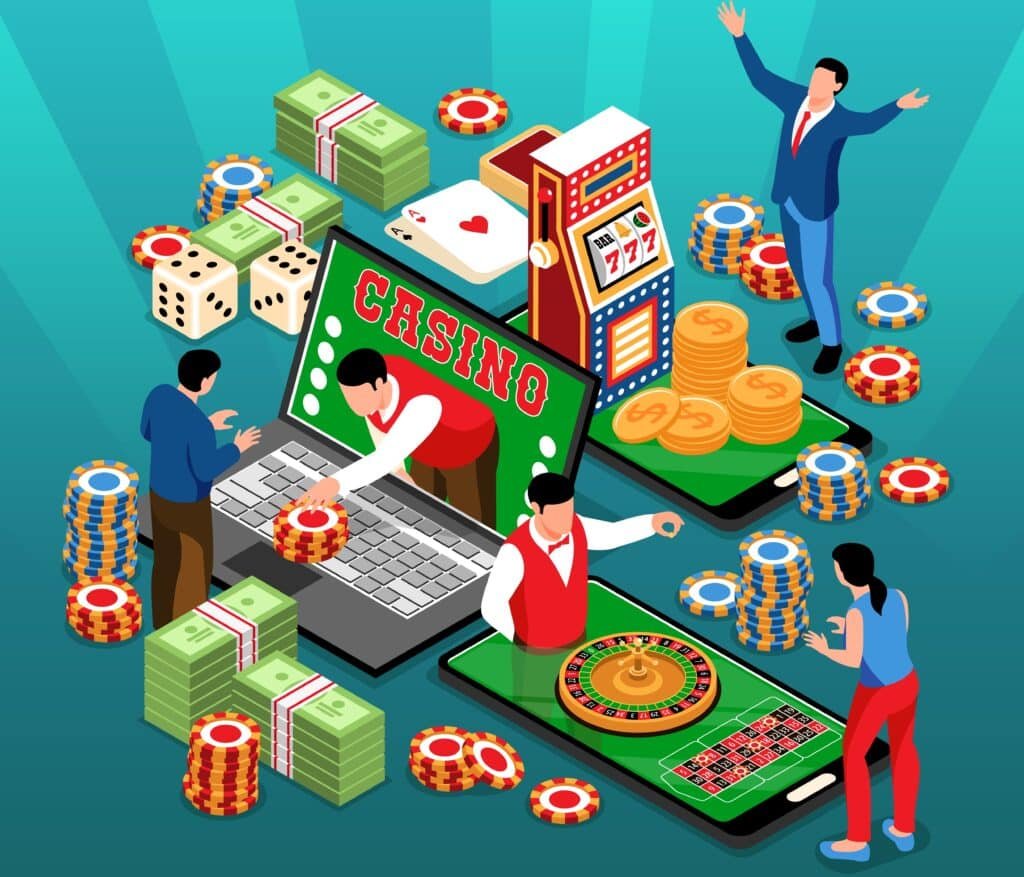 It is incredible how the turn of events last year resulted in a massive change in the way of life as we knew it. For some, their favourite hobbies including visiting the land casino by the mall could no longer be possible as governments all over the world put restrictions on the operation of such entertainment centres. Sports fixtures alike had to be cancelled as well, resulting in the availability of sports betting gambling options. The gambling market truly changed over the past year, with some changes that may even be permanent. We look at these changes in this article.
What Changes Happened in the Gambling Market Last Year
Amongst a handful of changes that happened last year, the major ones are the following:
Closure of land-based casinos – Globally, land-based casino operations ceased for extended periods during the first and even the second waves of the pandemic. Considering casinos are indoors and provide a perfect hub for the spread and propagation of the virus. There seemed to be no option but to shut them down. Land-based casinos and retail gambling outlets contributed 50% of the gambling industry revenue, and this drop happened all of a sudden.
Increase in online gambling – With more free time, and with the unavailability of land-based casinos. There was an increasing trend in the uptake of online gambling that allowed punters to play online casinos for real money from the comfort of their homes. We also saw a reduction in sports betting options during the period of March to June 2020. Therefore an increased trend towards casino gaming or virtual sports events from this type of gambler.
Traditional gamblers trying other product offerings -Another trend that came out during the past year was that there was a migration to explore new and other game offerings by existing casino gamers. Take it this way, with the increased idle time, people would grow more curious about trying newer games. Reports indicate that by May 2020, approximately 40% of casino game users tried new products. Offerings, with 88% of them doing it in single-game sessions spread over many intervals.
Artificial intelligence usage on the rise – We have already seen this happening before 2020. Perhaps progressed and advanced even better. Artificial intelligence allows for such functions as chatbots which allow for quicker resolution of issues that do not require the intervention of humans. Artificial intelligence has also improved the learning of game preferences. This is providing recommendations to the player according to their playing preference and style.
What Does the Future Hold for the Gambling Industry?
It is predictable that the convergence of various issues provides a good base for some good changes. These include but are not limited to the following:
Increased mobile usage – Gone are the days when mobile gambling only occupied a portion of 10% of the whole market share. With improving technology and the increased usage of mobile devices, we will see more casinos tailor-make their offerings towards mobile gaming. This would mean more games optimised towards such, or even more promotions encouraging the use of mobile devices for gambling. The use of cloud computing will also allow for switching between multiple devices seamlessly, without any problems.
Reduced usage of offline/land-based casinos – Some say the changes that were brought about by the pandemic would be the new normal once it ends. We may see a permanent reduction in the usage of land-based casinos. Users prefer the convenience of online gambling. What is more with its advantageous features such as bonuses, game choices, and even safety and security? Improving technology such as virtual and augmented reality also allows online users to feel what a brick-and-mortar casino is like. This is by streaming live action straight from the dealer's location.
Payment systems: coming to payments, users will have the option of switching over to multiple methods depending on their needs. We have seen the adoption of Bitcoin as a currency for wagering. We might as well see other cryptocurrencies coming to casinos. We will see payments and payment info storage getting more secure, allowing for fewer chances of lost/stolen data. Both withdrawals and deposits will be much faster. Enhanced verification procedures will allow account verifications within no space of time unlike older versions of verification which took longer.
Evolving gambling laws: One thing for certain is that there will be some changes in the gambling laws as we knew them. There is talk to regularise the licensing of land-based casinos in some areas. There may be laws to further encourage the use of responsible gambling.
Conclusion
The last year has brought about several changes in the gambling industry. The chief is the closure of land-based casinos, more online betting, and an increase in the number of games played by customers. We will expect to see future trends such as increased mobile casino usage and the use of technology such as blockchain, VR, and AR amongst others to improve the overall gaming experience.