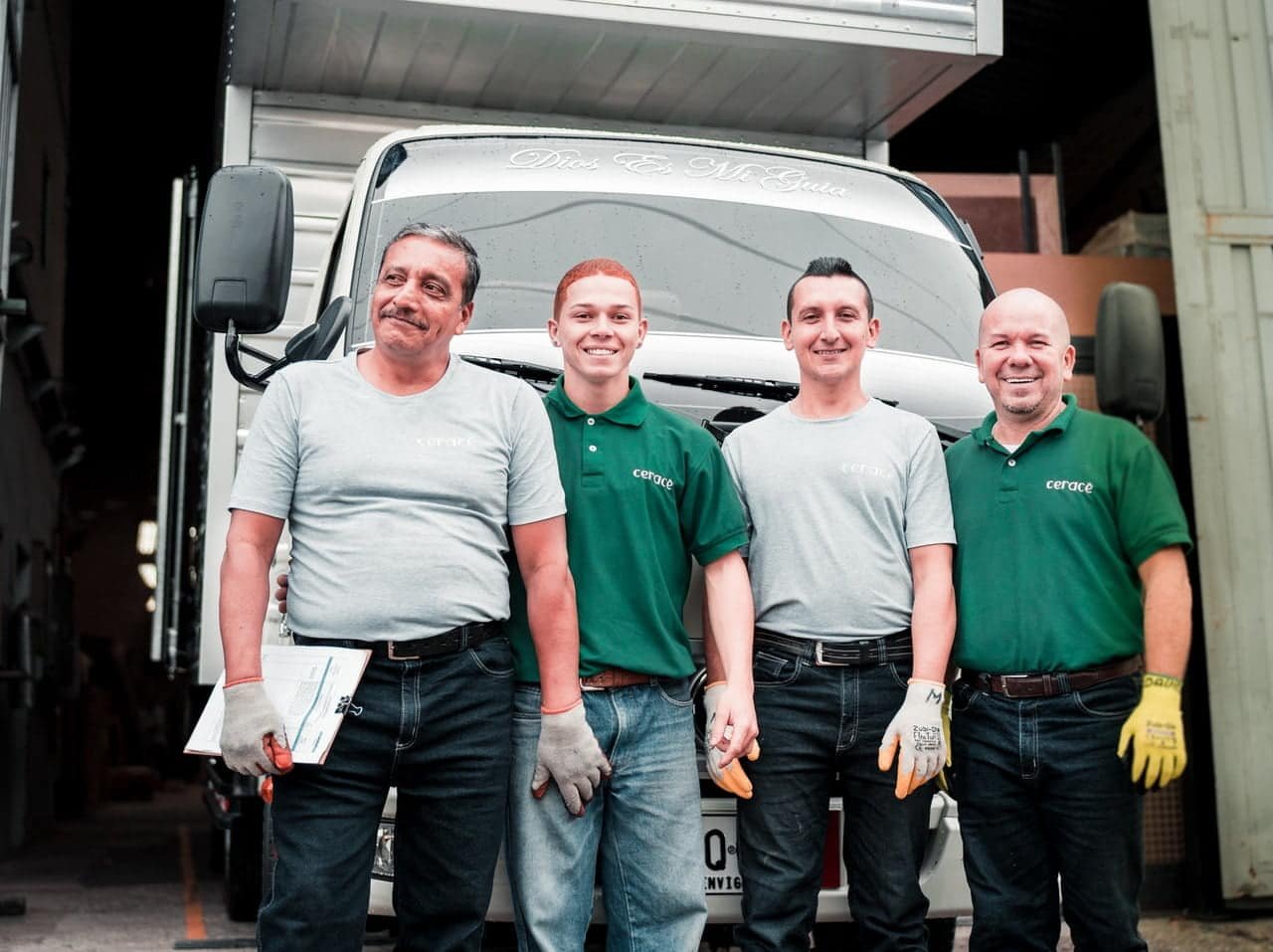 This is a question many Britons and newcomers alike ask themselves every year. London is a city that is as busy as a beaver and since frequent moving and numbers of tenants are always on the rise, many people find themselves in need of a quality man with a van service. Of course, we would all love cheap, fast and reliable service, but what is the price a professional service will charge you and how can you get your pound's worth? For those in a hurry, the leading London man and van companies charge £39 per hour for 1 man and van and £49 per hour for 2 men with a van. For those who wish for a more comprehensive guide to picking the best company, spend a few minutes sifting through our article and you will have the basics down in no time.
The Basics
Most man and van companies in London offer not just a "move your dining table from point A to point B" type of service, but full removal company services, therefore you are in luck if you wish to move large amounts of furniture. As an average charge, the majority of established professional companies charge £50-60 per hour for the van and two helpers, and most practice a 2-hour minimum charge. Type of van will usually not incur additional charges, except in the case of very large transports, but to be sure you must get a quote from the company.
For a single man with a van, standard charge is usually around £40 per hour. Be mindful of any companies that go lower than this. The lower prices might be there just to draw you in and service quality will vary wildly below this threshold. No one wants their belongings ruined ever, so, do not cheap out, or the company might cheap out on you too. Once again, only a quote from the company can help you make sure you get the best services.
Note: you will likely be the one paying for any toll roads.
Getting a Quote: Things to Look out For
Now, you might imagine getting a quote is a fairly simple and straightforward deal, however, it might be a little bit harder than it seems. Do not fret too much about it though, as we have some tips that will guide you on your way to the best offer:
All companies have their own way of providing a quote. Some will detail you every charge, some will simply give you a number. Try to make sure you get as many details as possible so you know exactly where your money goes.
A low hourly rate might not mean a low total payment. Often you might find attached many different charges for all sorts of common scenarios that will raise the prices significantly, and surely you do not want any issues on your moving day. Therefore, get a clear offer with no strings attached, do not fall for the cheap rate.
If you are wondering why companies charge the two-hour minimum, it is simply due to London traffic and operating costs. Man with a van companies would not exist if they did not practice this type of charge as they lose a lot of money on the road. Perhaps your friend or an acquaintance told you about some fabled £10-15 an hour company, but we can assure you no professional and safe company exists at this level, it is simply impossible to sustain.
Make sure you state clearly the distance and that everything the company charges you comes at a fixed price.
Make sure you pick the right van size for your needs.
Long-distance transports will likely be a fixed price.
Some movers might offer planning assistance and other extra services
Man With a Van Versus Doing It Yourself:
Some of you might be tempted to hire a van and do all the work yourself, however, this is highly problematic. Unless you have your own van, the process to hire one is lengthy, expensive and if anything happens to the van, you're on the hook for it. Therefore, instead of causing yourself one too many problems and having to pick up and return the van from the hiring company.
Also no, you and your friends will not beat one or two experienced movers in terms of safety, speed and general efficiency and also you'll end up paying more in the form of your free time. And these are just a few of the issues, there are many more, like having to drive through unfamiliar areas in London traffic while keeping all your precious things intact or the high deposit you might pay for van hire.
Closing Notes:
While our article covers most of the important things about picking a man with a van for your moving to London, there will always be all sorts of random problems and situations that might arise during a transport. Our guide should help you in finding a quality company that takes proper care of its customers and their various items and that in the unfortunate event that something may happen, things will be handled smoothly and fairly.
We hope you have found that which you were looking for in our article and we wish you a quick and trouble-free move to your new house or flat in London.