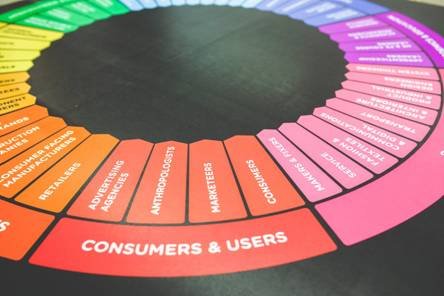 Image credit: Pexels
Marketing is no joke when it comes to making sure your company is successful. You want to be sure your business is getting the notice it deserves, whether it be through SEO, social media, ads, and all digital and print material. It's important to budget for these services, whether you have an on-staff marketing guru or hire a firm to take care of it. But how much of your budget should be set aside for marketing? Well that's dependent on a lot of factors.
Business size
The first rule of thumb in determining a marketing budget depends on the size of your business, The Small Business Administration recommends following these guidelines. For small businesses, under $5 million in yearly revenue, they suggest spending 7-8% of revenue on marketing. Larger businesses can get away with more, however it is recommended that you spend at least 5%. Some studies even suggest 12-20% of gross revenue, which may be necessary for a large company in a very competitive industry. Also understand what type of business your company is equipt to take care of. If you are opening a small bakery and choose to spend a lot of your revenue on marketing, you may end up with more orders that you're able to handle right out the gate. Don't overestimate what you can handle, because the right marketing campaign may just get you more business than you bargained for.
Growth stage
Maintaining the presence of a company that has already built a foundation is not difficult, but starting out in the industry is where you'll need to spend heavily on marketing efforts. If your business is just starting out, you may have to spend more of your revenue on marketing, as there will be many pieces of your business's foundation to put in place. For example, some initial costs will be creating a website, logo, print material to promote your company, and a marketing plan that will guide you through your first year in business. You may also want to allocate a large percentage for marketing if you're looking to rebrand your company within the next year, which can be beneficial for a company such as a long-standing restaurant who is looking to attract new clientele. Calculate your needs strategically and make sure your marketing investments will pay off in the long run.
Industry and location
Once you understand where you're at as far as company size and growth stage, you must look at your particular industry to determine your marketing goals and the budget you'll need to reach them. A company in a highly competitive industry, as mentioned before, is going to require more marketing efforts, and therefore, a larger budget. Business location can also be a factor in how much word-of-mouth or foot traffic you'll receive, and is also dependent upon your industry. For example, a coffee shop on a busy corner in Atlanta will receive a lot more business without marketing than will a coffee shop in a small, quiet Georgia town, but if there are many coffee shops on that busy Atlanta block, you may need to do more of a marketing push to get consumers to choose your business. Another industry-dependent example would be services that are a necessity, such as death care services, often allow for a lower marketing budget than optional services, such as fine clothing and jewelry.