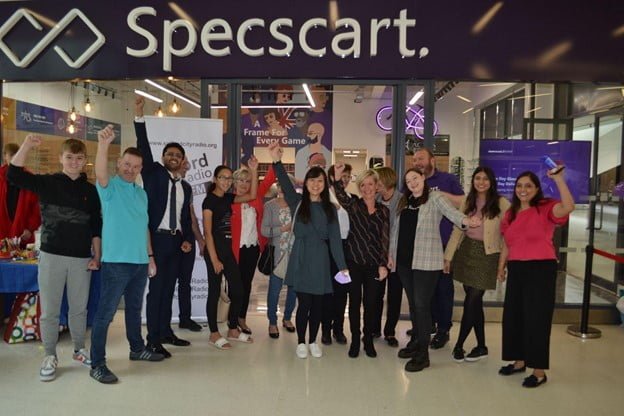 Specscart is a UK eyewear business that's changing how people perceive eyeglasses. Siddharth Sethi, a former Manchester University student found Specscart in 2017 to give a solution to a simple problem: boring glasses that are too costly.
The company received a warm welcome in the UK as the business idea was taken well by the people. Within just 5 months the company sold more than 800 pairs of glasses and registered £200,000 in turnover for its first year.
Specscart's mission is to offer designer eyewear at an affordable price while serving society with other services such as free eye tests. To make this happen, their cheapest prescription glasses start from £29.99 and can go up to £69.99 at most.
The company sells glasses online and offline and has launched two new stores since its inception.
Established as a B2C model, Specscart plays its role in the upliftment of society. The company offers free eye tests to everyone in the UK at their retail stores.
You don't need to have an NHS voucher to get a free eye test.
What problem does Specscart solve?
The major reason why glasses are so expensive is that the eyewear industry is controlled by a few key pliers.
Luxottica is responsible for controlling 80% of the industry and Essilor is the largest lens manufacturer in the world. Thus, when these two companies merged in 2018, it was obvious that they are going to decide everything from the supply to the prices of eyeglasses.
Filling in the loopholes in the eyewear market, Specscart follows a low-cost structure by eliminating the middleman. They design and manufacture their own glasses (from frames to lenses) and source the raw materials and sell directly to the end customer.
The lenses are manufactured, polished and fit into the frame in their Manchester-based lab containing advanced optometry machinery and tools. This entire process is supervised by a special member of the team to make sure that every pair turns out perfect.
The quality of the glasses stands to British eyewear standards and is available at revolutionary prices.
The company has two in-house brands Tom Archer and Marc Fabien and launched a sports glasses brand 'Actics' this year.
Not only this, but Specscart also aims to make customer experiences at eyewear stores better. If you go to any big eyewear store these days, you'll see that the frames are placed inside shelves with glasses doors. If you have to try a pair, you first have to get them out off the shelf and then put them on.
At Specscart, you'll see that glasses are placed openly on the racks so the customer can try on any pair they like without asking for the employees in the store first. Thus, the company also creates great customer experiences when buying glasses.
Award wins for Specscart
Specscart is not a stranger to winning awards. In 2017, the company bagged The Albert Gubay Enterprise award and won a retail space in the Walkden Town Centre. And only after a short while, it also won the Venture Further Award in 2018 for its unique business pitch.
Upon receiving the award Siddharth Sethi said, "I've always felt that a pair of great frames shouldn't leave your wallet bare and so wanted to change the way that glasses are both sold and perceived.
From the point of concept to opening the doors of our shop for the first time, we have been overwhelmed by the amount of support we've had from the Manchester business community and our fellow retailers and shoppers here in Walkden".
What makes Specscart different?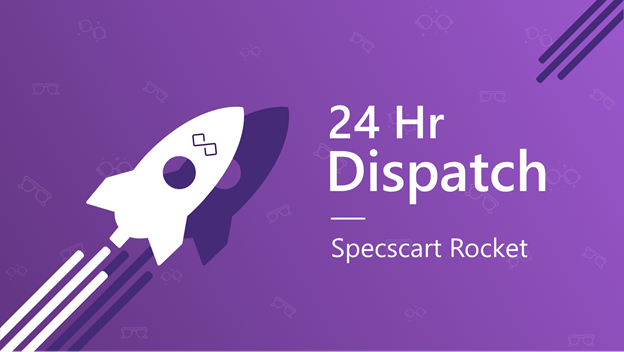 First off, the services at Specscart are one-of-a-kind. It was one of the first eyewear companies to launch 24-hour dispatch (Specscart Rocket) for glasses. They are also famous for the fastest glasses delivery in the UK.
Not only this, but the company also understands the pain points of online shopping and thus has a free home trial policy where the customers can order 4 frames at home to try for free.
And to add value to your glasses and improve their performance, Specscart also offers four protective lens coatings anti-scratch, anti-glare, anti-blue light and UV protectant with each pair of glasses.
People in the UK can also get a free eye test at Specscart's stores. The company believes in giving back to the community and making people more aware of their eye health. The opticians at Specscart are highly trained and skilled to perform a comprehensive eye exam and diagnose vision problems.
Specscart's new store launch in Walkden
Specscart recently shifted to a bigger store in the Walkden Town Centre. The store is almost four times larger than their previous store in Walkden. It has enough space to display the new sports glasses collection.
The new store has two eye test labs and enough space for all the glasses and sunglasses. The special guest at the inauguration ceremony was Dr Martin Henery, a lecturer at Machester University. The company has plans to expand its operations further in the North and move to other countries as well.