Do you have a lot of visitors coming to your store but low sales? People leave your store at the very last moment, and forget about their carts? Stop putting up with this! Meet the Urgency add-on! The mobile-friendly, 3 in 1 solution, which easily creates the feeling of a 'busy' store and encourages people to place orders.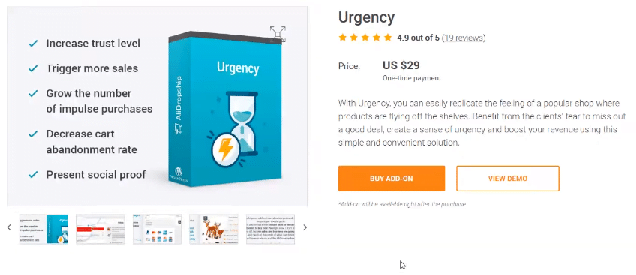 Your profits, and the trust level of your dropshipping store (shopify stores), will grow! We combined three tools – cart timer, social proof, and trust badges – in one add-on, to create an ultimate solution, which makes people buy.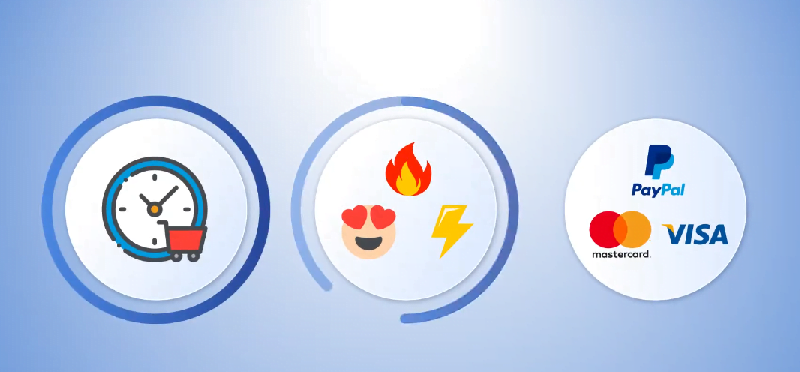 Each of these tools is placed on different pages of your store and accompanies your clients through their shopping journey, creating a sense of urgency and pushing them to complete the purchase.
Social Proof shows how many people have bought, viewed or added this product to their cart.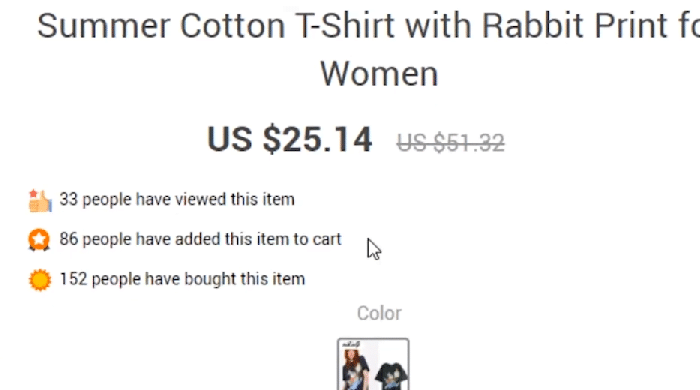 Here are the simple settings to add them to your store: First, you need to enable Social Proof. Then select the icon for each number, write the text, select the color of the number and the text. If you want, you can show real or random numbers.
What is the next step for the client after choosing their product? Of course, he or she should add it to their cart, and on this page, we place the Cart Timer tool.
The Cart Timer decreases the abandoned cart rate. It motivates people to finish their purchases faster, by counting the time until their cart will be emptied. To set up Cart Timer, you need about two minutes! Enable it, select how many minutes you want to give your clients, then choose the text (or write your own original text) and, finally, pick the colors of all the elements. If you want to empty the carts of your clients when the timer expires, just activate the switcher. That's it, your Cart Timer is ready to use.
The last tool is Trust Badges. When people are on the Checkout page, it is the best time to show them that your store is credible. You can add three different badges with the information you want to show: payment security, delivery, shipping or guarantee time. We have collected a huge number of professionally designed badges within the add-on. This tool is even simpler to setup. All you need to do is to enable it and just click the three that you want, then write the text and that's all. You spend only 5 minutes and the Urgency tool starts to dramatically improve your drop shipping sales. With Urgency you can:
Trigger more sales
Convert more visitors into buyers
Decrease abandoned cart rates
Increase the trust level of your store
By the way, it is completely compatible, not only with SaleSource, but with AliDropshipWoo too!