The e-commerce industry's continued growth offers a lot of potential for companies. Success isn't imminent, though. For brands to outpace their peers and set themselves up for long-term growth, they have to get many business details right.
How do successful e-commerce companies continually make the right call? They don't. They consider a few options and let the results dictate their move. In other words, they use A/B testing.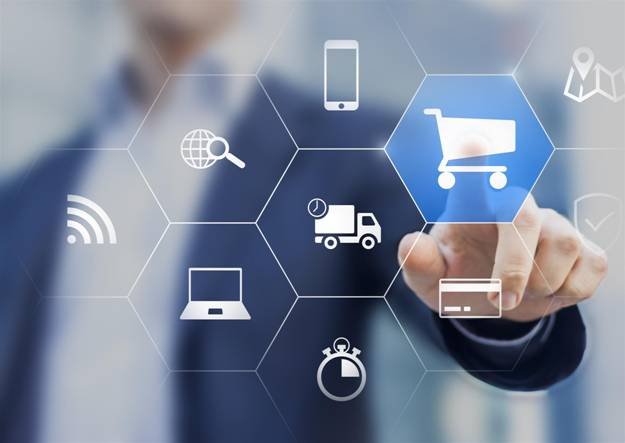 Interestingly, the majority of e-commerce stores either run A/B tests seldom or don't run them at all. How could an impactful strategy be utilized by so few brands? The answer is likely a combination of companies not knowing how to A/B test, and not understanding which tests they should run. As far as the latter's concerned, here are five types of A/B tests to help grow your e-commerce business.
Email Subject Lines
Among the many marketing channels an e-commerce company can have success with, email marketing is a common denominator of successful marketing efforts. In fact, 80 percent of marketers report email as the strongest performing media buy, ahead of channels like SEM and display marketing. A big reason for this is because email marketing, unlike any other channel, is a direct conduit to customers.
But to keep your engagement as high as possible, you need to test the first impression that dictates how readers will receive your email. Subject lines are fickle beasts. Best practices exist, but no uniform set of guidelines is enough to maximize every brand's effect.
The only way to continually make your subject lines more intriguing and irresistible is to test which types of messaging garner the best response and follow-through. It's arguably more important to test subject lines than any call-to-action button or copy in an email blast since the user won't ever see those things if they're not first compelled by the subject line.
Checkout Screens
It's no secret that shopping cart abandonment rates are a huge issue in e-commerce. Average documented abandonment rates near 70 percent, with the stores experiencing rates anywhere between 60–80 percent. While such a high percentage makes any improvement efforts seem daunting, the goal with cart abandonment shouldn't be to stop it altogether. Rather, if e-commerce stores could trim their abandonment by even small chunks, their bottom lines would improve drastically. That's why it's essential to A/B test the lifeblood of your cart abandonment efforts: the checkout process.
You've shopped online before. Do you enjoy redundant and/or unnecessary forms to fill? What about when the page loads slowly and you're not sure if it'll ever resolve because there's no progress bar? Or what about when you don't even know your final total until after you've input all your information?
These things probably hinder your shopping experience to some extent. The same is probably true about your customer base. But the only way to know for sure what makes your customers complete their checkout is to test. It's important to do on an ongoing basis, but especially so when you want to introduce a new checkout feature, page design or flow.
Images
Our brains process and resonate with images much better than text. Thus, it's no coincidence why landing pages, social media advertisements and banner ads all depend on pictures to engage users. But as intuitive as marketers are to what compels aesthetically, it's difficult knowing which image will complement a piece of text, highlight an offer or enhance a brand in a newfound light the most. That's why images are a critical detail worth fussing and testing over in your marketing initiatives. The right image will lift an ad by itself regardless of how strong the marketing copy is whereas an image that fails to intrigue or incite any interest will drag even the most persuasive and resounding copy down with it.
Homepage
Plenty of e-commerce stores wow their customers with minimal designs and compelling store aesthetics. After all, e-commerce was borne from pages of cluttered navigation, scattered products, and a sea of hyperlinks. Some brands still operate sites like this. Dozens of links in the top-level navigation, row after row on the homepage below it advertising several category pages and best-selling products. This strategy still works for certain e-commerce stores. But for other brands, it's tricky balancing a minimal design and product promotion. It's also absolute guesswork to understand what will engage visitors upon their arrival.
For example, a store that sells health and wellness products could have a free ebook for DIY essential oil recipes. Instead of including it with customer orders, they offer the ebook as a download via a welcome mat. To get it, visitors just need to give their email. This builds immediate trust with consumers and establishes the store as an authority to top-of-the-funnel customers. The best part about welcome mats is how many types you can test. If you've used a store-builder platform like Shopify to create an e-commerce website, then free apps like Wishpond allow store owners to build all sorts of popups—including welcome mats—and test them across several site areas.
Other types of homepage tests might involve advertising a sale in your navigation or featuring a seasonal promotion across your entire homepage. If you only sell a few products, you might even want to test how each product performs when advertised on the homepage.
Category Pages
For e-commerce stores that sell an array of products, category pages are the lifeblood to maximizing revenue and increasing order value. They're also a critical part of beating competitors at SEO. But when you're trying to drum up more activity on your product pages, there are more than a few ways to accomplish it.
If you usually list products in no apparent order and have search filters, experiment with showcasing some best-selling products at the top. If you have social proof assets such as customer reviews, customer-answered FAQs, and product videos, you could promote your products. Display rich metadata like star rating, number of reviews, an FAQ link, perhaps even a video thumbnail, next to each product.
You might also want to test the number of products you're displaying on each page. Do your customers prefer a cleaner look or a page with a lot of products they can quickly scan through to see what catches their eye? The answer likely depends on what a brand sells. Another test might include advertising a sale or free shipping for select products in a noticeable font color. Since category pages are complex, you should track more than a couple KPIs when testing different category page ideas. Clicks, revenue, conversions, bounce rate, pages per visit and dwell time will all help evaluate the effectiveness of each test.
Evaluating your A/B tests for success requires tracking the right metrics and not breaking the sin of testing more than one variation at a time. Keep these five areas in mind when planning your A/B tests and take enjoyment from improving one area of your store at a time that will lead to more growth over time.