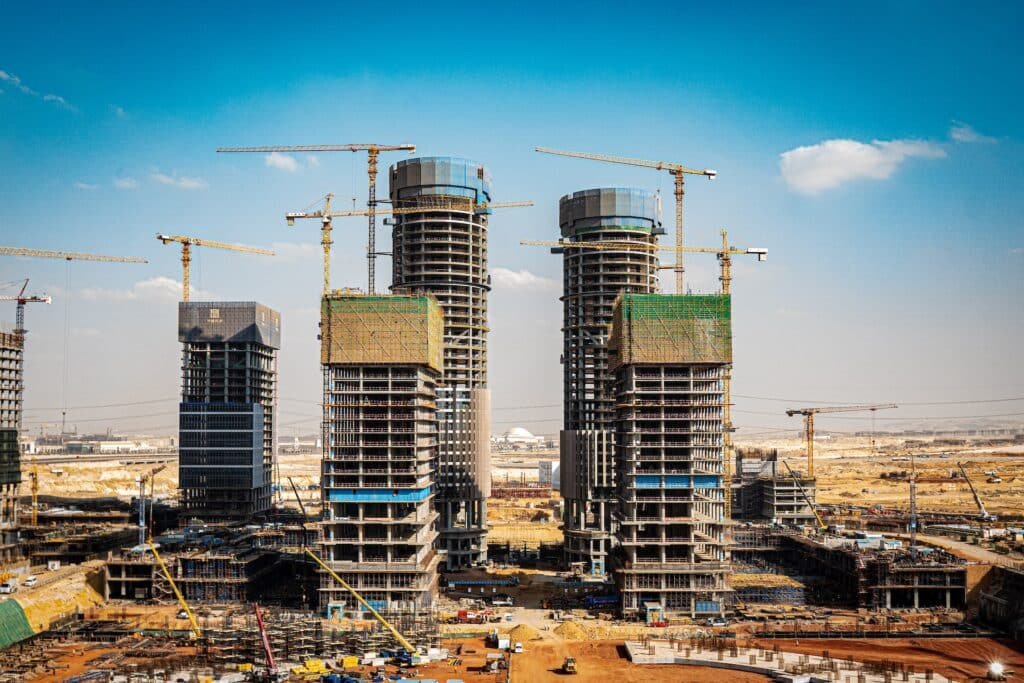 The rapid development of new innovative technologies has drastically changed many industries and real estate is no different. Multiple facets of the market are turning to technological solutions to streamline processes, increase efficiency and improve profits. One of the most recent developments in the market that is growing at a rapid pace is the use of investor portals by real estate companies to improve their ongoing relationships with their investors to the benefit of their projects.
You may be wondering what benefits these portals have to real estate companies, or you may not have come across them at all. That's why we're going to break down exactly what they are, why they're effective and why they're becoming so popular.
What is an Investor Portal?
An investor portal is a software platform that allows investors to log in and have everything important related to their real estate investments in one place. For example, investors are able to sign agreements with real estate companies and then download any important documents. These portals also give investors the ability to easily see information about the performance of their real estate investments over time.
Some of these platforms are available to use on mobile devices, meaning information can be accessed from nearly anywhere in the world at any time. Many also have built-in communication channels that allow investors to easily communicate with real estate companies that they are backing in a much faster manner. This means that any issues can be resolved as soon as they appear, to the investor's improved satisfaction.
Financial reporting is made incredibly easy with these platforms, with features that allow users to generate financial reports as and when they're needed. These financial reports can then be distributed, which is helpful for dealing with investors and the relevant tax authorities if they make any enquiries.
How Do Investor Portals Help Real Estate Companies?
As it stands, the projection for investment in real estate projects for 2023 in the short term isn't great, which comes off of the back of a disappointing 2022. This is due to the overall economic situation globally, including rising interest rates and supply chain issues as well as the lingering impact of the COVID-19 pandemic.
Because of this, it's more important than ever for companies to carefully manage their investors to maintain their trust and keep funding flowing into their projects. Having an easy way of managing the entire project process and having instant access to project information is a great way to win funding, even when competing with other real estate projects. This is why real estate investor reporting software is rapidly growing in popularity.
These software packages also reduce the administrative load that projects can create for real estate companies. As a result of this, you're then able to divert resources to more value-adding tasks, which increases overall efficiency and profitability. Investors are also able to easily get access to the distributions that they are owed due to their investment whenever they wish. Making it easier for an investor to get their money is a surefire way to earn trust and respect and ensure that a project succeeds.
How Much Do Investor Portals Cost?
Because the overall quality of these software packages wildly varies, so too does the overall pricing. When looking for a portal, you should always identify which one most closely meets your needs within your planned budget. Some packages may have features you don't need, or others may not have the ones most important to you. Most packages tend to be billed on a monthly basis, which makes it easier to factor in, with prices ranging from hundreds to thousands of dollars per month depending on the company.
Conclusion
Now that you've read this article, you should have a better understanding of investor portals and how they can be critical assets for the success of any real estate investments. These software tools allow for better relationship management with investors. This highlights the increased trend of technology assisting the real estate sector.
The transparent and simple nature of reporting with these tools improves investor confidence and makes it much more likely that you'll get a repeat investment. Many real estate companies are already finding huge success with these software tools at a time when overall funding is decreasing.