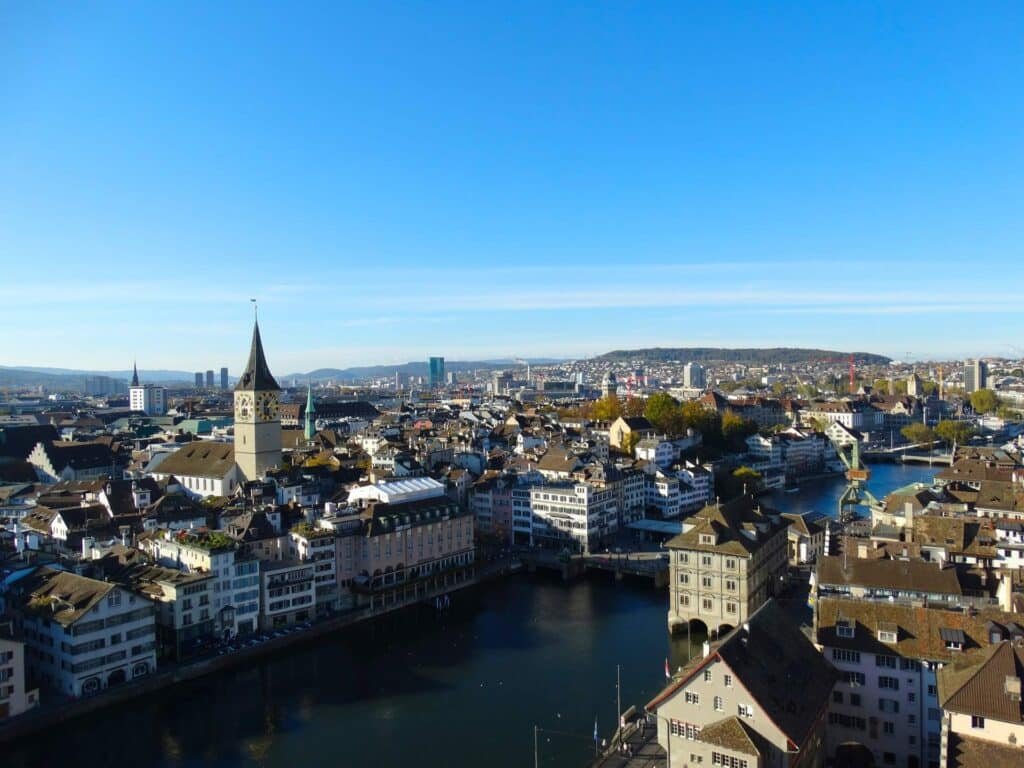 A job might pay you well, but if you want to earn some passive income, property investment is an amazing idea. You can invest in properties around London which could pay a good profit. Real estate investment isn't an easy task; one can easily lose money in this business. So, you require someone who could help you out with this difficult task. Well, UpperKey is there to help you out and provide guidance through the process of property investment and much more. Read the article till the end to find out more about it.
Benefits of Investing in London Real Estate
When it comes to property investment, London can be a gold mine. The city is highly regarded as one of the most prestigious cities in the world, and this is the reason why people want to invest in this city. Here are some of the key benefits of investing in property in London:
Strong Rental Yields: London's high demand for property can lead to strong rental yields, with some areas of the city offering yields of 4-6% or more. This high rental income can provide a steady source of cash flow for investors.
Capital Appreciation: London's property market has a history of strong capital appreciation, with property prices doubling every ten years on average. This capital growth potential can provide investors with significant long-term returns on their investments.
Diversification: Property investment can be an effective way to diversify a portfolio. Investing in London property can provide diversification across different types of property and geographies, reducing the overall risk of an investment portfolio.
Stability: London's property market has remained stable despite economic and political uncertainty, making it a relatively safe investment option. In addition, the UK has a well-established legal system, which can provide investors with added protection.
Tax Benefits: There are several tax benefits to investing in property in the UK, including tax deductions for mortgage interest and property management expenses, as well as the ability to defer capital gains tax through reinvesting in the property.
Why UpperKey?
If you're looking for a reliable partner to guide you through the intricacies of London property investment, UpperKey is the solution you've been searching for. Our investment fund and agents offer a comprehensive range of services that cater to your needs, ensuring that your investment is safe, secure, and profitable. Here's how we can help you:
Investment Fund
Our investment fund provides a unique opportunity for investors to gain exposure to the London property market. With a team of experienced professionals, we identify lucrative opportunities and invest in assets that deliver attractive returns to our investors. Our portfolio includes a diverse range of properties, including residential, commercial, and mixed-use developments. Our investment strategy is designed to provide consistent and stable returns while minimizing risk.
London Property Management
Managing a property in London can be a daunting task, especially for overseas investors. At UpperKey, we offer a comprehensive property management service that takes care of all your needs. Our team of experts provides a range of services, including tenant sourcing, rent collection, maintenance, and repairs. We take the hassle out of property management, allowing you to enjoy the benefits of your investment without any stress.
London Airbnb Management
Airbnb has become a popular option for tourists visiting London, and many investors are taking advantage of this trend. However, managing an Airbnb property requires a different set of skills than traditional property management. At UpperKey, we offer a specialized Airbnb management service that caters to the unique needs of Airbnb hosts. We take care of everything, from guest communication and check-ins to cleaning and maintenance, ensuring that your property is always ready for guests.
Agents
Our agents are the backbone of our business, and they are committed to delivering exceptional service to our clients. With extensive knowledge of the London property market, our agents provide expert advice and guidance, helping you make informed decisions. Whether you're buying, selling, or renting a property in London, our agents are here to help.
Conclusion
UpperKey is your partner in London property investment. Our investment fund, London property management, London Airbnb management, and agents provide a comprehensive range of services that cater to your needs. Contact us today to learn more about how we can help you achieve your investment goals.