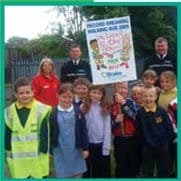 The Chartered Institute of Marketing defines marketing as 'the management process responsible for identifying, anticipating and satisfying customer requirements profitably.'
This definition shows that, in order to be successful, an organisation should find out what customers require. Knowing what they want, it should then attempt to satisfy these needs. It is this that helps business organisations to meet their mission, purpose and values. In recent years, however, many companies have taken a wider view of the marketing concept. This implies that they should balance all the things they do against the needs of the society in which they operate.
ASDA is the second largest retailer in the UK, and it has been the largest subsidiary of the Wal-Mart family of companies since 1999. ASDA's scale can be appreciated by the number of stores it runs as well as how many people work for it. For example, it has 321 stores across the UK and Northern Ireland, 29 depots and more than 148,000 colleagues. These all help to generate more than £15 billion of turnover.
In recent years colleagues from ASDA stores and depots have become much more involved in the community. This has included working with local communities to raise money for charities. This case study shows how being involved with the community has helped ASDA to improve the way in which it meets its mission, purpose and values.
According to The Community Connection, The UK's supermarket sector has also become more competitive. This contest between retailers in the marketplace helps to keep prices down. It also makes sure that organisations always produce and sell the goods that consumers really want.
However, with so many stores to visit and ranges of products to buy from, figures have shown that customers have become less loyal. Price competition has also pushed customers to try different stores. Consumers are prepared to travel there if they save money.
Consumers like price competition, as it means they can buy goods at low prices and save money. The strapline 'ASDA Price' helped customers to link the store with the low prices it offered. Prices are very important, but when modern consumers make a decision about where to shop, there are a whole range of complex motives that control their choice.
To meet these motives ASDA needed a clear business strategythat would help to distinguish its stores. This would then help to provide the organisation with a clear competitive advantage.
Today ASDA still heavily engages in price competition, but it also takes on non-price competition and its interest in the community helps to create a clear image in the minds of its customers.
Mission, purpose and values

Managers who make decisions that affect the route of an organisation need to show those choices to others. The way in which ASDA does this is through its mission, purpose and values. These statements are designed to help stakeholders understand the direction in which the company is heading.
A mission statement sets out the long-term direction of the organisation. ASDA's mission is: 'to be Britain's best-value retailer exceeding customer needs always'.
As well as having a mission statement, ASDA has a statement of purpose. This helps stakeholders to understand why the business exists. ASDA's purpose is 'To make goods and services more affordable for everyone'.
ASDA also has a series of values. These are moral statements that help to encapsulate the company's beliefs which then determine the decisions and actions it takes in the marketplace.
ASDA's values are:
respect for the individual
strive for excellence
service to our customers.
To aid new colleagues at ASDA in understanding what the mission statement, purpose and values stand for, they are given a 25-hour induction programme called 'Best Welcome'.
Every year ASDA researches statements through an intranet survey. This data helps to ensure that, at every level within the company, colleagues, teams, departments and managers see how the mission, purpose and values should power the decisions they take.
Stakeholders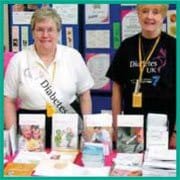 Any individual, group or organisation that is affected by the actions of a business is a stakeholder.
Internal stakeholders may be within an organisation, such as the directors, managers and colleagues who are colleagues of each other.
External stakeholders exist outside an organisation and some of these will be customers, suppliers and shareholders. Each of these groups of stakeholders is affected by the actions of ASDA. They have a real interest in the nature and types of decisions that the company's managers take.
For example:
Customers want low-priced, good products. Modern customers also have high expectations of organisations. They will want them to get involved in the local community. They will then want to know about them. ASDA stores and depots have community noticeboards and a monthly magazine is produced which features community events.
Colleagues like to serve the community. The retail industry is not highly paid - customers demand low prices and operations require a large number of colleagues. So working with the community helps to motivate colleagues. All the events that ASDA holds are shared in an inhouse monthly newsletter.
Shareholders want a good return on their investment. They also believe in community interest, as they like to see the company they have invested in acting positively in its environment.
Suppliers at a national level are the very large providers to ASDA. They will want to sell goods in volume at good prices. This gives them economies of scale. ASDA has worked hard at building up links with local suppliers. It works with small and medium-sized businesses that are able to provide products for groups of stores at terms that suit them.
ASDA´s community programme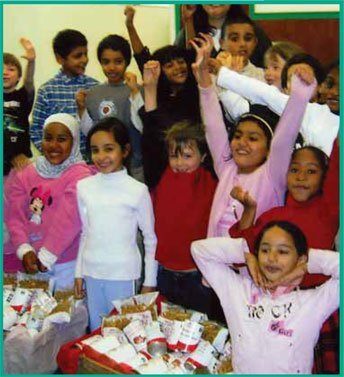 ASDA's community programme is there to help the company meet its mission, purpose and values. The aim is to: 'differentiate ASDA from its competitors by appealing to customers and motivating colleagues'.
It is an ongoing programme that is now seven years old. At its centre are the stores, depots and head office. Their actions are determined by five criteria, which are:
people
health
education
community
'big' events.
Each of these criteria is then used as a focus for a yearly programme of activities. These are set up in each store by a local events co-ordinator.
So, for example, under the criteria of health, ASDA stores and depots were involved in raising money for its Tickled Pink campaign, which supports Breast Cancer Care and Breast Cancer Campaign. Colleagues and customers acted as blood donors. ASDA encourages blood donor vans to be set up in its car parks, ensuring the service is available to everyone in the community. Dietary and nutrition advise is also provided.
ASDA's programme helps colleagues to take part in their local community, after all they live and work there too. This process of working closely with others underlines the company's values. Such principles have helped it to give a moral focus for the planned direction of the organisation.
Benefits to stakeholders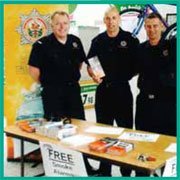 Under the ASDA in the Community programme, customers enjoy a whole range of advantages. Many of these gains are locally focused. Colleagues get involved in good causes and help to raise funds for them. One example is the Brake Walking Bus, a road safety charity that encourages children to walk to school safely and teaches them about road safety. ASDA helped this cause break a World Record when over 50,000 children took part last year.
Local sourcing of products helps to meet the needs of suppliers and customers in specific areas, and ASDA also helps with local recycling campaigns. All in all, ASDA colleagues spend many hours outside the stores helping in the community. Other benefits are aimed at some of the wider causes, such as the Tsunami and the Pakistan earthquake appeals, as well as to more established causes such as its Tickled Pink campaign, supporting Breast Cancer Care and Breast Cancer Campaign.
As part of this process of community concern, ASDA's colleagues feel more valued. A 'We're Listening' survey was conducted and this showed a real step up in how they felt. Working with the community had become a high source of colleague motivation. This was because colleagues were driven by:
action - they felt that their role was not just about going to work to earn money, but was also about helping the community
recognition - stores have been graded for what they are doing with the community. Each year colleagues want to make improvements to the community programme in order to get better grades
initiative - colleagues have been set SMART targets. This means they are Specific, Measurable, Achievable, Realistic and Timely for community involvement. Colleagues are free to decide the best way to meet these targets. This means that they are not being told what to do, but have the freedom to use their ideas for the benefit of the society and decide what will truly reflect the needs of their specific local community.
Where colleagues feel better and more motivated, this reduces colleague turnover and the subsequent training and development costs of new ones. It also makes them feel more valued and helps them to work towards meeting the values at the heart of ASDA's mission.
Conclusion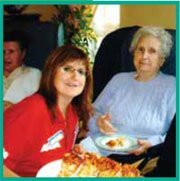 There are many different ways in which organisations can build customer loyalty. ASDA does not use a cold approach to building relationships with customers using promotions and activities. Instead it has developed a warm method that uses its values by doing positive things in the community.
Market research has been done about customer insight. It has revealed that customers are aware that the company sells products that people like and is very much involved in the community. Such actions are helping ASDA to differentiate and create a distinct image of the organisation in the marketplace.