Introduction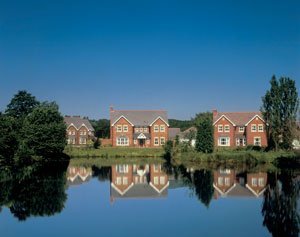 Pricing is one of the most important decisions made by any business organisation. Economists use the term market clearing price to identify a price at which sellers are prepared to sell because they feel they are getting a fair price, and buyers are prepared to buy because they feel they are getting value for money. If prices are too high or too low the market will fail to clear. The housing market provides us with an example of a market-place that is often slow in clearing - when prices start to fall, sellers are reluctant to sell their properties because they feel that they will make a loss. When prices are rising, buyers may be more reluctant to make a purchase.
Students will be aware that the prices of houses provide one of the most common subjects for conversation in this country. This case study sets out to examine a key aspect of house pricing - how Bryant Homes, one of this country's leading builders of houses, goes about pricing its new properties.
Objectives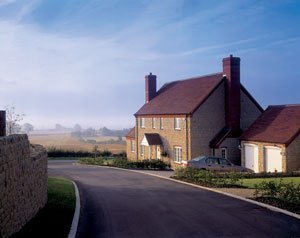 Business specialists like to talk about the 4 Ps of the marketing mix - product, place, promotion and price. In examining how Bryant goes about pricing its houses, it is helpful to consider first the other 3 Ps. Bryant is able to price its products in the premium range because it offers some of the very best new homes (product), in attractive and sought after locations (place) and, of course, its promotional literature reflects this upmarket image.
Bryant builds and sells high quality homes. In 1997, for example, the company completed around 4,000 homes with an average sales price of £125,000. Bryant positions itself at the quality end of the market, offering individual homes built in the best locations. Bryant Homes has traditionally built homes to a lower density than its competitors in order to create a more relaxed feel to each development. Bryant is able to sell its homes at premium prices because of the competitive edge it has been able to secure through its products. This competitive edge is based on:
prime locations
highly individual products
prime specifications
attractive layouts.
Prime locations - Bryant takes as much care over where homes are built as it does over how homes are built. This means creating select developments in prime locations, taking into account schools, easy access to shops, local amenities and good links to the communications network.
Highly individual products – Every home is as individual as its owner. Bryant Homes realised the importance of flexible living areas after regular consultations with potential customers and current designs take this into account. Externally, Bryant varies brick with stone and render, uses a wide range of roof materials, differing roof heights and plot positions to create homes of distinctive character. The latest homes make wide use of guest en suite, family rooms, garden rooms and have well fitted kitchens and bedrooms. In fact, all three-bedroom homes now have en suite facilities and some four bedroom homes have access to a bathroom from every bedroom.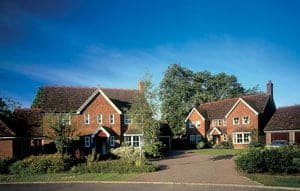 Prime specifications - In 1995, Bryant decided to gain a clear and ongoing advantage over rivals by building more elaborately planned and designed houses with additional features. Bryant's prime specifications have enabled the company to achieve a superior sales performance relative to the competition. Attractive site layouts - Bryant gives every residence as much privacy and individual space as possible. Clusters of homes are situated on 'meandering' avenues rather than straight roads. Bryant takes great care to preserve mature trees and hedgerows to produce a pleasant living environment with an 'established' feel.
A key objective of Bryant Homes, therefore, is to guard its status as a high quality provider of housing. The result of this success is that the organisation is able to command higher than average gross margins on sales.
New homes
There are all sorts of reasons why customers buy new homes from Bryant, only a few of which are listed below:
everything is brand new - no decorating is required
no renovation or refurbishment is required
the customer can personalise their new home by choosing kitchen tiles etc.
everything about the homes is completed to a high specification
homes are energy efficient – high insulation standards mean that heating bills can be 50% lower than comparable sized homes built in the 1930s
better security is provided through double glazing, modern locks and smoke alarms which are ready fitted
the home carries a ten year warranty
all the appliances in the home are guaranteed
modern developments are safer for young children with winding roads and traffic calming devices
new homes reflect today's lifestyles - en suites, downstairs cloakrooms, guest suites etc.
there are many styles of homes to choose from. Market research in 1995 showed that generally purchasers liked the light and airy feel of new homes and saw them as hassle free, cheap and easy to run.
Pricing structure
Pricing is a very important aspect of business. In pricing a product, the emphasis will be on:
covering costs and then having a margin of profit on top
making sure that the pricing structure gives a competitive edge over similar products (if any exist)
providing an adequate return to providers of capital and shareholders in a company.
Bryant Homes sets out to charge premium prices for premium products. It is important to charge a price which is a reflection of the quality of the homes. Buyers would feel that they were being sold short if they were offered the homes at less than a premium price. House purchase is usually the major category of expenditure for adult consumers in this country. In house pricing, it is essential to charge a price which reflects the consumers' perception of the product. However, it is the market that tends to set the price of housing, in this country.
Pricing decisions
Factors influencing pricing decisions for Bryant include:
The cost of buying land. Bryant needs to seek new land constantly to provide an ongoing supply for new developments. It is becoming more difficult to secure prime land because of planning restrictions in this country. Inevitably this pushes up the cost of new land.
The cost of building. This includes a range of aspects including: sewers, infrastructure, planning permission, engineering costs and the problems associated with cleaning up land (e.g. socalled 'brownfield sites' where factories have formerly been located which can be very expensive to clean up).
The quality of the specification. The more detailed and up-market the specification of a new house, the higher the costs of materials, time and skills required for construction (labour costs), cost of land etc. will be.
The market in the area. The housing market in this country is very fragmented. In areas of the country which are regarded to be particularly prestigious and sought-after, house prices will be considerably higher than in less desirable locations. Where the market is strongest, the costs of labour, construction and land will also be high.
Current demand. The demand for housing is cyclical. When there is an upturn in the economy, people are likely to have more disposable income available for house purchase. When there is a downturn, the demand for housing will fall. Changes in house prices tend to be one of the earliest indications of fluctuations in the wider economy.
In deciding on the price to charge for a home, Bryant and other building companies will need to consider:
How much does an acre of land cost?
How many houses can be placed on each acre?
What is the average cost of building each house?
What are the legal and selling costs for each house?
What are consumers likely to consider a fair price for the houses?
What is the ideal competitive price to sell the houses quickly, rather than adding to existing stocks?
Pricing strategy
Bryant has set itself the target of achieving a 5-10% premium on its sales values. To achieve this objective, its production and sales activities are all geared towards emphasising the four core values of:
location - being in the most desired spots
individuality – providing properties with individual characters
density - having fewer houses per acre than rival producers
specification - producing homes which have a wider range of value adding features than those provided by rival house builders.
From identifying a new site to selling a house
Bryant must make sure it provides the right homes in the right place at the right time. For this to happen, there must be careful integration between three groups of people who are responsible for researching the housing market:
land buyers are responsible for identifying land for immediate usage and also for creating a long-term land bank. The land buyer is responsible for negotiating the best possible deals and will often use estate agents to determine the availability of development land. They are supported by the technical department who provide detailed studies of local plans. They also spend time with local authorities discussing demographic trends (changes in population) and local opportunities.
sales managers work closely with land buyers and advise them on the feasibility of the potential market. They will research locations to ascertain the target market, future rate of sale, sales values, the extent of competition etc. The sales manager is ultimately responsible for selling houses and therefore must get the price right.
estate agents work closely with both of the above and will sell the houses for Bryant. They have the local knowledge that Bryant needs and will be best placed to advise on pricing decisions. Some estate agents are land specialists and act as intermediaries in the sale of land. Estate agents provide weekly and monthly updates on market research, for example, informing Bryant what the second-hand market is doing and what competitors are doing.
Bryant's target customers fit into the commonly used market research classifications of ABC1 - i.e. better off consumers with higher incomes. This group of customers is best placed to pay premium prices. Indeed in purchasing a capital good as important as housing, it would be surprising if ABC1 consumers were to purchase property that did not have a premium price reflecting premium quality.
Pricing decisions
We have seen that Bryant's pricing decisions are determined by a sophisticated mix involving - more than covering costs, charging a price that reflects the perceived and actual quality of the product, charging more than inferior competing products, charging a price that provides a healthy return on capital invested, etc. We have also seen that Bryant's buying and selling activities are carefully orchestrated by land buyers, sales managers and estate agents, using a wealth of statistical information about the market and market trends. The most significant factor in pricing is that the final decision will be market driven. House prices in this country reflect market forces.
If the first phase of a Bryant development sells quickly, then it is logical to raise the prices for the second phase in order to increase the gross margin. However, the secret is to raise prices in a way that will not curtail sales. To do this successfully requires a lot of information about the market in which you are operating. You can see how market-oriented a company like Bryant needs to be.
The touchstone - customer response
A key measure of the effectiveness of pricing policy is customer response. In this case study we have seen that Bryant homes are sold at a premium price – up to 10% higher than those of rivals. However, Bryant has no problems in selling its homes on 'consortium sites' where the Group competes against a range of other house builders. Indeed research indicates that many customers believe that Bryant gives the best value for money. When people drive to a Bryant development they frequently remark that it feels better and looks better. And, of course, it is customer perception that determines whether sales are made or not. The net result is that Bryant is able to achieve a higher premium per square foot than rivals because its specifications and accommodation have higher perceived value.
Bryant is able to add value for customers by providing plenty of choice. Bryant builds a number of homes of roughly the same size but with totally different layouts on the same development. For example, some homes may have a small utility or no utility area but a much bigger kitchen. Some homes will have a family room attached to the kitchen while others will have a third reception room in another part of the house.
Conclusion
The Bryant case study provides a fascinating outline of the key factors that go into pricing decisions in the new homes market. The right price today will rarely be the right price next year because there are so many variables in the housing market. The successful organisation needs to be alert to find out what these changes are. That is why market research is so important to an organisation like Bryant Homes. Bryant needs to update the latest information available about demographics, buying patterns, changes in the availability and cost of land, the state of the economy and many other variables.
Bryant Homes | Pricing the product