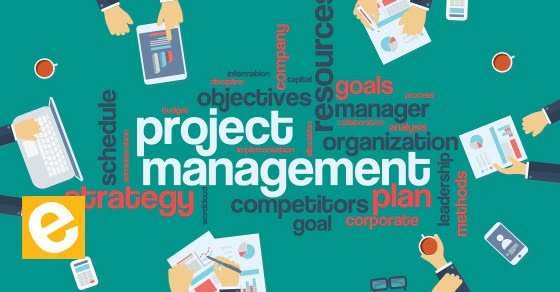 These day's all kinds of businesses are turning to use some pretty nifty tools to help in the day to day running of their businesses. One of the key areas to help streamline and improve operations is in the world of project management and the application of software to help with these (sometimes complicated) tasks. Both large and small businesses are finding the tasks they need to manage far easier and outperforming the traditional methods we all used to employ before using these tools.
For anyone who knows, organisational, planning and other aspects of running these tasks can be a juggling operation of sometimes epic proportions but using the software available today the project you are working on will go a lot smoother and be so much simpler one everything is worked on with project management software.
The day in day out issues you have to face including the management of resources, ordering, shipping, deliveries, people skill management, coordination and right through to forecasting and time table management can now be done simply with total confidence your model is going to work as you have planned it all along. This is the power of using this software tool, as well as the fact you know things are going to work out just the way you wanted with the profits your business needs.
The potential benefits to you are boundless once you get the models set up in the right order and the opportunity has past where you needed a piece of paper, pencil and tonnes of experience (methodology) in your chosen field due to the fact the software is programmed with most of the information for you when you start out. Of course, there are parameters you will need to learn as with any new tool but once you get the hang of this the more efficient and successful you will become let alone faster at it
For the most part, these kinds of systems are employed for several aspects of project management, planning, time management, resource allocation, people structuring and getting above the rest in terms of the services you can offer and speed in which you can perform the tasks at hand. This is why some of the best companies get to the top faster than others and the key to your businesses success over the others.
Listed here are some of the key aspects you will need to know if you choose to employ this kind of strategy. You will need to be able to easily plan your venture while at the same time factor in your previous track record so you constantly improve your company's performance rating. Tracking costs, completion time, project evolution are all important factors that need taking into account while you are setting the systems up. The more data you can feed into the program the better results you are going to get out. "Garbage in Garbage out remember"
Make sure you get the best people for the job you are assigning and listen to the feedback and information they will supply you with otherwise there is little point in bringing them on board in the first place but above all make sure they are happy working at their best-qualified skill and make sure this is part of your specific model so is factored into your tool setup.
Keep good records on all aspects on your live models including budgets, deliveries, communications, comments and feedback as well as the company structures including any such stakeholders and actions or minutes of meetings as well as the decisions taken at those meetings.
Once you get to grips with tools such as these and you have a good look at the opportunities you will find there are many such tools out there for you to choose from so it will be important for you to pick the best package for your business. If you are really smart in this kind of operation implementation it is always a very good idea to seek some advice from an organisation that is used to help companies pick the best and most suitable package that fits your requirement.
Always remember that your strengths lie in working as a team and team player as the project is more important than the individual at all times. Ensure there is a cohesive and collaborative system in place with both internal and external communications with clients and suppliers alike.
Project Management software develops a funnel for communication concerning tasks & projects both internally, but also externally with clients and other stakeholders.
Budget Management
Budgets are among one of the most important items in controlling your projects. The way forward for any business depends on how well you can deliver within the budgets provided. Project management software helps the Project Manager to determine the work budget (planned versus actual), so the work can be aligned accordingly.
Monitoring
To attain long-term success for just about any business, monitoring the progress of the work is essential. Dedicated software plays an important role in monitoring the stages of projects, and can provide insights into whether things will complete on time or not.
Document Sharing
Document sharing, whether inside the tool or in an integrated 3rd party system, enables people to find more comprehensive documents, wireframes, specifications, etc.which enables transparency and communication.
Communication with Clients and Suppliers
Companies should be able to talk about and collaborate with clients and suppliers from the same place. Companies using project management software should offer their clients the ability to log in and view only their relevant project data. This way clients can provide direct feedback, make edits and review progress in the same place.
Optimised Decision Making
Project management software solutions assist in making the right decisions as you have all the details in one designated place. Hence the decision process is enhanced and much more accurate.
Enhanced Customer Satisfaction
When you get a project done promptly and under budget, the client walks away with a smile on their face – and a satisfied customer is one you will see again. Smart project management software offers the tools which allow this customer/supplier relationship to carry on. By applying fundamental project management software strategies, you'll narrow your focus.
This all makes for project managment software being a must have for modern day business operations.