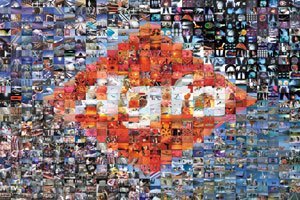 When a new technology comes along that is capable of improving dramatically the products of a whole industry, every firm in that industry has vital strategic decisions to make. It must ask itself:
How far and how quickly should we amend or abandon our
present products?
How far and how quickly should we embrace the new technology?
Are we big enough and capable enough to accomplish all the
essential changes on our own?
How can we come out of this time of change stronger than we went in?
Once taken, these key decisions have to be implemented.
Technological change > Strategic decisions > Strategic implementation
All this makes for exciting times within the industry, for producers and also for consumers, who also have some adjusting to do.
Imaging is one of the world's growth markets and new technology is making its mark; imaging has 'gone digital'. It is not a complete transformation. Analogue imaging has not been abandoned and still has millions of satisfied consumers. However, the industry will move on. This is because the new technology:
is genuinely innovative
has undeniable advantages in some key aspects
has been shown to work
is proving reliable
is capable of further development
will become cheaper in the long run.
The pace of change is accelerating. Abandoning former practices and establishing new ways of working is generating not only excitement but also stresses and tension. The new technology requires new skills, new attitudes and new approaches from both producers and consumers.