Life demands attention. As a politician, businessman or even a private entrepreneur, it is worth realising that the demands on your own security are getting higher. Robbing your private property is no longer just the one target of intruders and thieves, it's also you.
But how should you protect yourself and choose a trustworthy security service and find yourself a personal bodyguard Ukraine?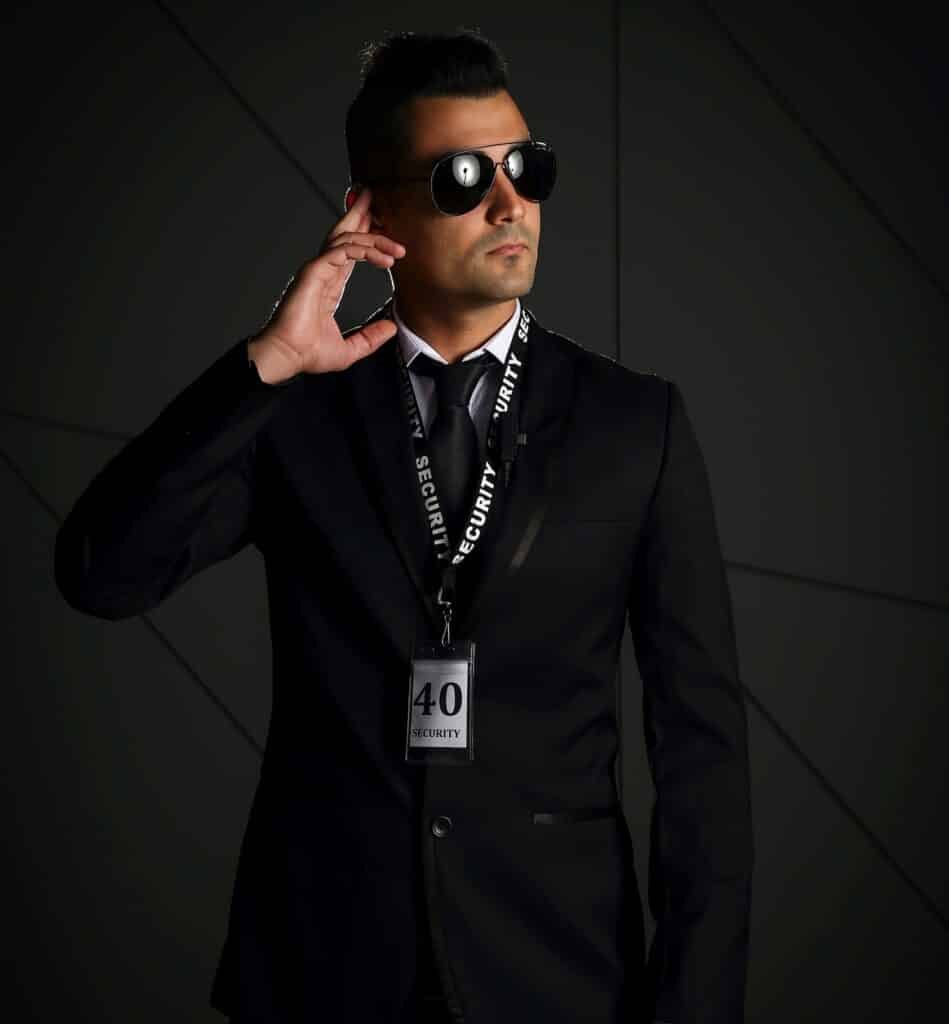 Who needs the services of a personal bodyguard?
Often people in risk groups are not even aware that their safety level is not high enough. If you are one of these people, you should consider employing a personal bodyguard. A personal bodyguard should be used by anyone whose life may be at risk:
politicians;
small/large business owners;
diplomats;
attorneys, judges;
famous artists, singers and actors;
children.
Usually, a personal bodyguard is a professional security officer who directly protects the client from any threats to his or her health or life. These usually include the following unlawful acts: harassment and murder, threats, assaults, abductions or stalking.
Duties and Responsibilities of the Bodyguard
The bodyguard must protect individuals or groups from the risk of violence, kidnapping and other dangerous situations.
In daily tasks a bodyguard has to:
protect clients from threats such as terrorism, political adversaries, stalkers or overly enthusiastic fans;
check out new visitors beforehand;
Identify suspicious behaviour or unauthorised people;
prevent potential threats or disruptions;
be alert at all times to respond to threatening situations;
accompany clients on business or social visits;
drive clients to and from events;
analyze the client's travel itinerary;
check all places and objects of client visits, including cars, planes and other vehicles;
monitor all employees and visitors;
limit unauthorised persons' access to the client;
escorting and guarding at all times;
block off dangerous locations where assaults can be carried out.
The most important thing – bodyguards are responsible for protecting their clients. They may do this by deterring threats, de-escalating potentially violent situations and intervening when necessary. Bodyguards should also be aware of the surroundings at all times, including being aware of what's happening on either side of the client. They should be able to maintain a vigilant watch over their client while not being too obvious about it.
How Does Someone Become a Bodyguard?
A professional bodyguard must be able to do much more than just shoot and defend himself well. In the following, we would like to give an overview of possible training content.
Basic training:
legal knowledge (self-defence, state of emergency, criminal law…);
negotiating;
basic business knowledge;
personal training;
behaviour;
public appearances;
fitness;
resilience;
stress tolerance;
foreign languages (English and at least one other language);
communication through technology, etc.
Mission-specific safety training:
handling of weapons (preferably pistols);
tactical use of weapons in emergency situations (tactical shooting training);
defensive and offensive driver training (formation, escape, evacuation, defence, ramming, "vehicle as a weapon");
unarmed self-defence, hand-to-hand combat, "everyday objects as weapons;
handling of technical aids;
evacuation and rescue action;
personal defence units on foot;
communication under stress.
The training to become a qualified bodyguard is lengthy, extensive and in fact unlimited in time. Continuous and regular professional development and further training is absolutely essential and is ignored by many clients as well as many personal protection services.
Hard skills vs soft skills?
The following selection criteria should be used when selecting professional bodyguards from candidates.
Hard skills:
impeccable character and reputation;
knowledge of foreign languages;
knowledge of unarmed self-defence;
national and international experience;
training and development in personal protection;
full physical condition and competence;
firearms certificate, experience in the use of firearms.
Soft skills:
100% loyalty;
distinctive ability to work in a team;
patience and self-control;
solid and mature personality;
neat appearance;
high level of concentration;
problem-solving-oriented work;
personal maturity and experience;
positive attitude towards education and learning;
positive attitude towards life;
professional attitude to the profession;
mental toughness, stress resistance;
ability to learn quickly;
self-confident and self-assured appearance;
responsible behaviour;
discretion and freedom of action;
reliable and punctual.
When hiring a bodyguard, draw up a requirements profile based on your individual specifications. The bodyguard should be a security expert with a wide range of qualifications and professional experience. The bodyguard should be checked by the service for professional suitability and the necessary and desirable soft skills.
Personal Bodyguarding by Security Holding
Security Holding provides clients with the following opportunities:
skilled specialists;
one-hour bodyguard service ( Kyiv, other cities and countries);
armed personal protection;
escort on business trips outside of Ukraine;
individual approach to service;
reasonable cost of services.
Service specialises in providing personal protection services, including developing your security plan and organising security, providing up-to-date information on threats to your person and family. In addition, the service offers other services such as personal protection services, bodyguard services and armed escort services.