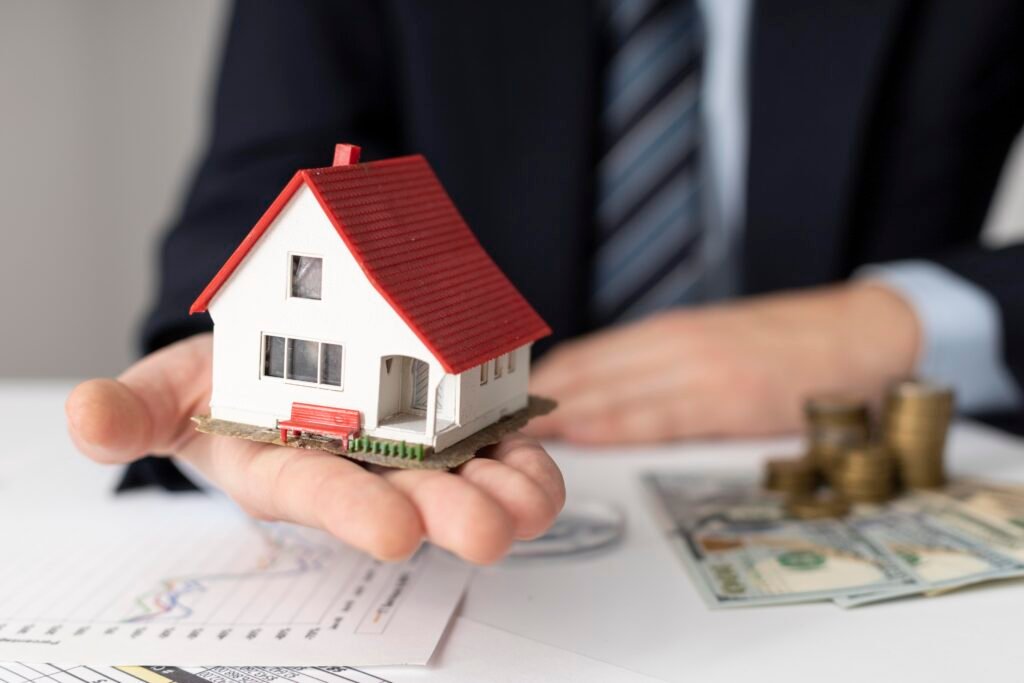 Buying a home is the dream of millions around the world. Everyone has a dream house that they want to call their own. However, attaining this dream is not as easy and straightforward as it seems. An average homebuyer is required to consider several different factors before making up their mind about getting their own home.
If you are planning to get yourself your own home in 2023, your primary focus should be on saving enough money on the same. Even if you are buying the property on a mortgage, it is important to save enough money to cover your mortgage expenses and pay the deposit.
If you are certain about buying a new home in 2023, here are a few simple ways to save money before you fulfil your dream:
Settle existing debts
If you are planning to get a mortgage for your new home, you will be carrying the burden of debt for a fairly long period of time. For this, it is advisable to settle all your existing debts to be able to save more. If a good portion of your monthly income is being used to settle debts, it will become difficult for you to save enough for your new home. Manage your finances well and settle your debts to become capable of saving money on a regular basis.
Make the most of first-time buyer schemes
The UK government takes active initiative to help first-time buyers get on the property ladder. If this is your first property purchase, you can always be on the lookout for schemes like First Homes Scheme, shared ownership, etc. These schemes help you purchase your first house at a lower price or interest rate, letting you save more money. You can use this saved money to make a bigger deposit and save it for a rainy day!
To know about the different first-time buyer schemes in the market and make the right choice, work with a skilled mortgage or remortgage broker in your town.
Cut down unnecessary expenses
If you are serious about buying a home in 2023, it is important to start saving money by cutting down on unnecessary expenses. For this, you need to have a realistic money-saving plan in place that guides you in saving the funds you need to buy your new house. The best way to go about this is to make a list of all your monthly expenses and identify the ones you can either reduce or eliminate. Add these funds to your treasury and use them to pay a hefty deposit or cover your mortgage costs.
Moreover, saving more money will reflect in your bank account, informing the mortgage lenders about your saving habits. This helps you get a favourable response from the lenders as they calculate your affordability while assessing your mortgage application.
Automate your savings
If you think you are too irresponsible and impulsive to make conscious efforts to save money, you can automate your savings by making the right investments. Financial institutions around the world have developed software solutions that help you save money by automatically setting a pre-decided portion of your income aside.
You can also opt for investment vehicles like systematic investment plans, where a fixed percentage of your income is invested in schemes that yield handsome returns over time. This not only helps you save money but also builds your wealth over time.
Create a budget to avoid unplanned expenses
Budgeting always helps you tackle unplanned expenses as it involves estimating your revenue and expenses over a period of time. Even if you prepare a budget on a smaller scale simply by listing down the sources of income and expenses on a monthly basis, you can boost your savings and have more funds at your disposal to buy a house in 2023.
Upskill to increase your income
There are two major ways of increasing your savings cutting down your expenses and adding your income. If you are unable to reduce your expenses, you must find ways to increase your income. Upskill yourself to find more revenue streams that support your dream of buying a new house in 2023.
First-time buyers often resort to practices like part-time jobs and moonlighting to give their savings a much-needed boost.
Find an accountability partner
If you have all the freedom in the world with no one to report to, saving money becomes difficult. Finding an accountability partner gives you a confidant who can hold you accountable for your actions. Whether it is your spouse, parent, close friend, or colleague, an accountability partner keeps a check on your spending habits and tracks your expenses over time.
As you find your accountability partner, tell them about your goal of buying a house by a specific date. This will allow them to help you get there in the best way possible. They will also provide you with suitable advice to attain your goals faster.
Consult a financial adviser
Talking about advice, make sure you consult an experienced financial adviser to help you save money to buy a house in 2023. Just like a mortgage broker, these professionals analyse your financial circumstance and recommend best practices to save your money.
Once you have saved enough money to purchase a house, you can continue your relationship with financial advisers and mortgage brokers. They will help you look for the most appropriate lenders according to your requirements and guide you every step of the way.
Pace yourself
Finally, the most important tip to save money for a new house is pacing yourself well. It is important to understand that buying a house is a marathon and not a sprint. Never get carried away by impulses and make decisions you regret in the long run.
Overdoing anything will make you miserable and reduce the worth of your dream house. Do not go overboard to save too much too soon. Go at an even pace and time yourself as you add to your savings. Have a reasonable deadline to motivate yourself, and you will be able to reach your destination in an effective way!