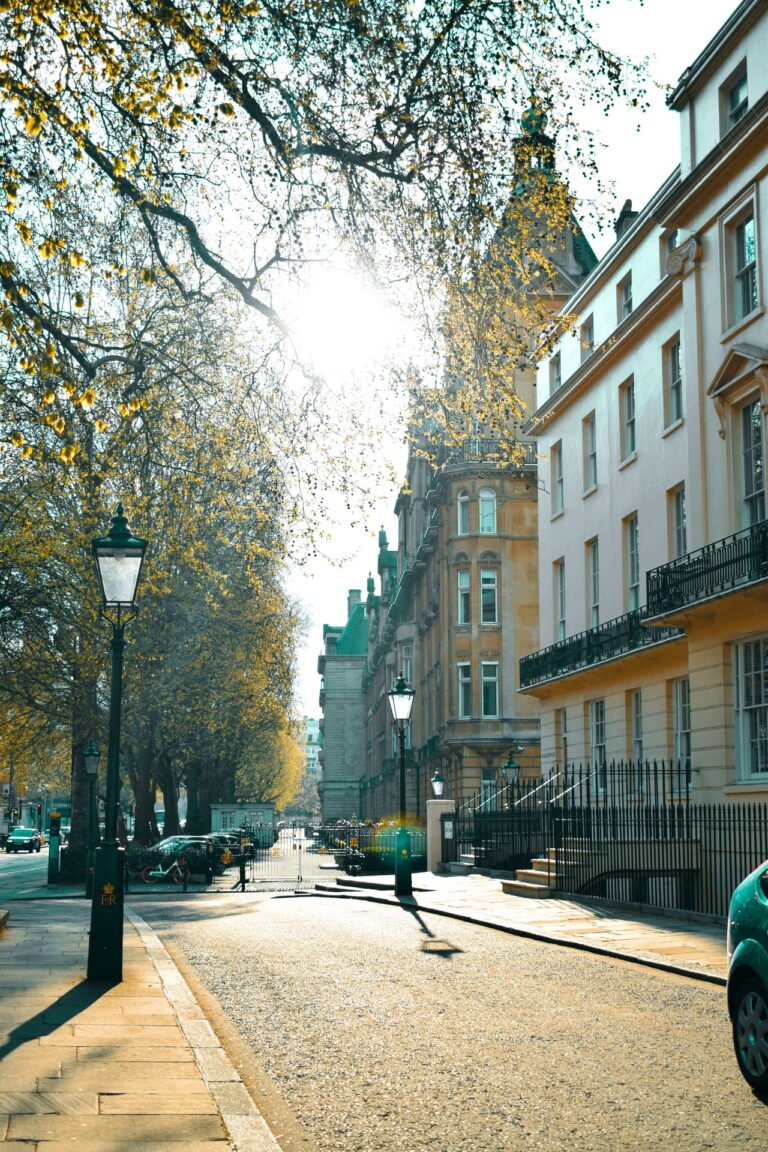 The North London part is one of the most interesting parts of Britain's capital. Located with a view on Thames River, the northern part of London provides a unique mixture that you rarely see in English towns.
This is the most multicultural part of London and has a unique vibe to it. With a lively scene, multiple hangouts, posh restaurants, and a very rich nightlife scene, North London also one of the most upmarket parts of the city.
With about 1.4 million people living in it (more people than in certain European countries mind you) North London is also viewed as one of the more desirable areas to live in England.
So where exactly can renters find good places in this part of the city? Let's explore, shall we?
Hampstead
Hampstead represents one of the most picturesque parts of Northern London. Surrounded by Hampstead Heath, it offers a very nice area where you can go for a run or walk your dog. Besides the green surrounding, you can also enjoy many of the traditional pubs, local hangouts and independent bookstores.
The greatest appeal of Hampstead also comes from its Edwardian and Georgian houses that are in the area. Additionally, this part of North London has excellent transport links, probably the best ones of all as it connects to Euston in as much as 15 minutes.
Camden
If you are a professional who is looking for a lively social scene, then Camden is the place to be. It houses many iconic markets and colorful hangouts for younger people. You can find a mismatch of food and fashion everywhere you go.
The central part of Camden is well connected, partially being to the close vicinity of the Northern Line. Euston is just a 5-minute tube journey away while King's Cross is just a 20-minute walk away from you. And if you are feeling like taking a walk Regents Canal is a perfect place to do that.
Highgate
For those looking for a slower pace area, Highgate is the one to look for. It has an atmosphere of a small village even though it is located in one of the biggest areas of one of the biggest cities in the world. The tube station may be a bit further away, but you can get to Leicester Square in about 15 minutes.
Renters can choose among historic housings and modern buildings in this area. It is very charming and there are a lot of things to look forward to in this area. The central street has a lot of family-run businesses, so you can get your groceries or go to a local pub with ease. Additionally, Waterloo Park adds a special place to go if you want to enjoy a stroll outside.
Finsbury Park
Those who want to enjoy a cool local scene can find a nice place to stay in Finsbury Park. It offers a quick commute as you can get to Central London via Piccadilly and Victoria lines in just 15 minutes. The area may be quiet and solemn but there is still a lot of happening here and many things that you can exploit for your benefit.
The Finsbury Park itself provides a nice getaway from the hustle and bustle of the city. You can enjoy a tennis match there or go boating on the lake. But if you want to enjoy local events, then the Wireless Festival is the one to be for music fans. Those who like theatre can watch a play at Park Theatre where some local talents are performing.
Archway
Archway is one of London's up-and-coming parts. You can explore a plethora of cool restaurants and independent cafes here. Simply going down Junction Street will allow you to see and visit some spectacular spots where you can eat good food and have a drink with friends. There is always something happening in Archway, particularly in the newly established square where music and festival events are organized all year long.
Being that Archway is part of Zone 2, you can get to King's Cross using the Northern Line in less than 10 minutes. Or use the Archway station to get to all the parts in the area.