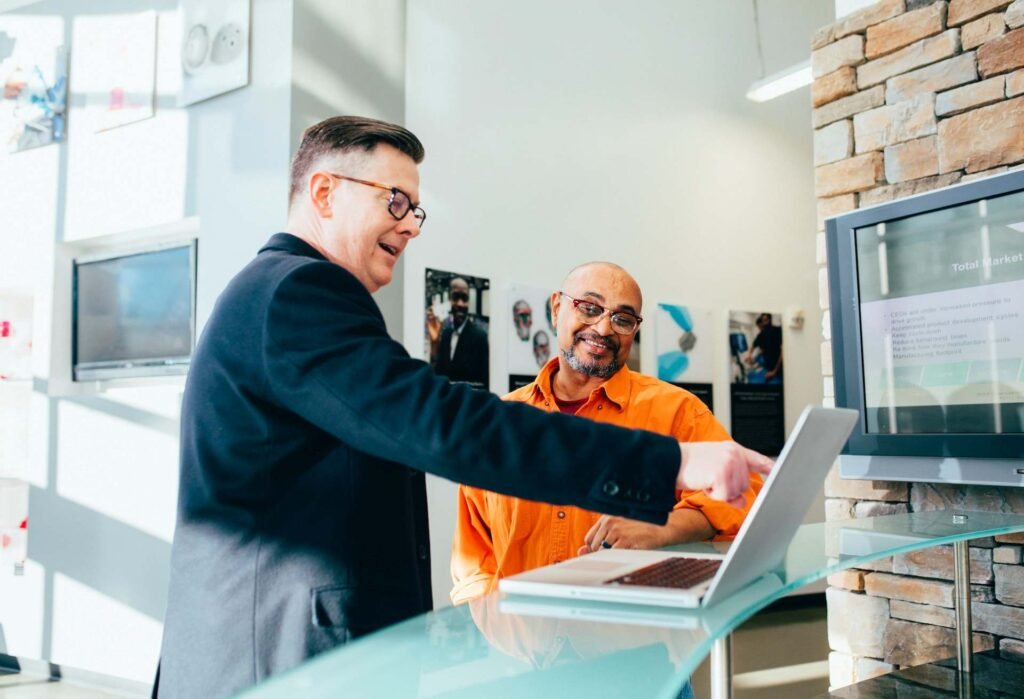 Good business management often means being prepared for the worst, especially downtime and low revenue. But, when business unexpectedly booms, meeting increasing business demands can be a blessing and a curse. Struggling to meet demand with limited staff and slow manufacturing is a stress test you don't want to run on the fly.
Success is a good thing, and you want it to stay that way. Fortunately, you can handle increased business demands with a few manageable changes to your business practices.
Invest in the right servers
Without powerful servers, such as these, customers can't place orders, employees struggle to manage customer interaction, and inventory gets lost in the shuffle. Leaders need to decide whether to have servers on-site, off-site, or cloud-based.
On-site servers are more secure but require on-site employees to take care of them. Off-site and cloud-based servers are more affordable, though usually come with subscription expenses. Some use a pay-as-you-go system so your company can increase usage as it scales.
Robust servers can host emails and databases, store and share files, offer opportunities for remote work, perform backups, and host web applications. The servers you choose should fit into your budget and provide opportunities for scale. Your servers need to manage incoming orders and grow as your business grows. Companies also use servers to manage logistics, CRMs, and other necessary applications.
Servers that can scale with your business ensure you'll never be choked by success. With the proper servers, you can streamline your company and remove the chances of human error creating time-consuming problems.
Hire more employees
When the rubber meets the road, having top-shelf staff makes a big difference. Understaffed businesses force everyone to work more hours and wear more hats, which can cause employee burnout.
Hiring new employees can be stressful. Consider bringing in temporary employees or finding freelancers who can work on a contractual basis. Otherwise, promote from within to reduce training expenses and show loyalty to quality employees.
Once you have your ideal team in place, treat them well. Pay them what they are worth to you and give them benefits if you can. Companies that treat their employees with respect and pay competitive salaries have less turnover. They also have access to a better candidate pool when new positions open up.
Strong teams step in for each other when meeting increased business demands. If you cannot hire diversified talent, consider cross-training your employees so they can work in any department, especially when customer demands increase.
Reevaluate your business focus
When business speeds up, you might have to reevaluate your business focus to meet your new goals. Often, enterprises begin by looking for customers. Once they've got customers, companies need new goals like retaining customers or bringing new products to market. 
As you reevaluate your focus, involve your most loyal employees. As the frontline of contact with customers, they can provide valuable insight. They will also need to know about any coming changes and how they can continue to support the business.
Address your business's weaknesses
Unexpected busy times can act as a stress test for weak points. These weak points should be addressed before your business starts firing on all cylinders. As a business, you need to meet productivity goals to meet customer demands, so a weak team or manufacturing process is a non-starter.
Stakeholders also need to address business processes, especially technical ones. Technical issues can become security issues, which can upset businesses. Security problems can put customer data at risk and can destroy a successful business's reputation. Hire consultants if necessary, and ensure that your sudden fortune isn't putting your customers at risk.
Get your finances in order
Cash flow is everything for businesses. Keeping the cash moving and maintaining an unexpected surge can be stressful. Business leaders need to pay close attention to the books to keep everything in balance. You don't want to ride out the wave only to find that your accountants have no clue what they're seeing.
Some business leaders like to work with a mentor to ask questions about cash flow and balance sheets. You can also talk to your business accountant to form a plan for managing unexpected sales surges. If you have financial issues, do what you can to slow down and get your cash flow back in order.
Maintain a growth strategy
With a growth strategy, you look toward the future and embrace change. You can look for ways to maximize your cash flow, so your business has the finances it needs to grow and thrive. Your employees can also embrace a growth strategy by cross-training and preparing for both increased and decreased demand.
Keeping up with demand can put your company on the hamster wheel. By embracing a growth strategy, your business develops a culture that enjoys solving problems rather than running from them. With the correct business culture, your employees work together to meet demand and find success.
If your employees work hard to help maintain the company's culture, your growth strategy should embrace rewarding them. Employees who work hard for no recognition will go elsewhere for better conditions. If you've found a good team, do whatever it takes to keep them.
Wrap up
Meeting increasing business demands can grind gears in even the most well-oiled of machines. Take time to stock your business with the best servers, hire employees who add to the culture, and check on your cash flow. By following these tips, you can turn to ride out the storm into surfing on sales.