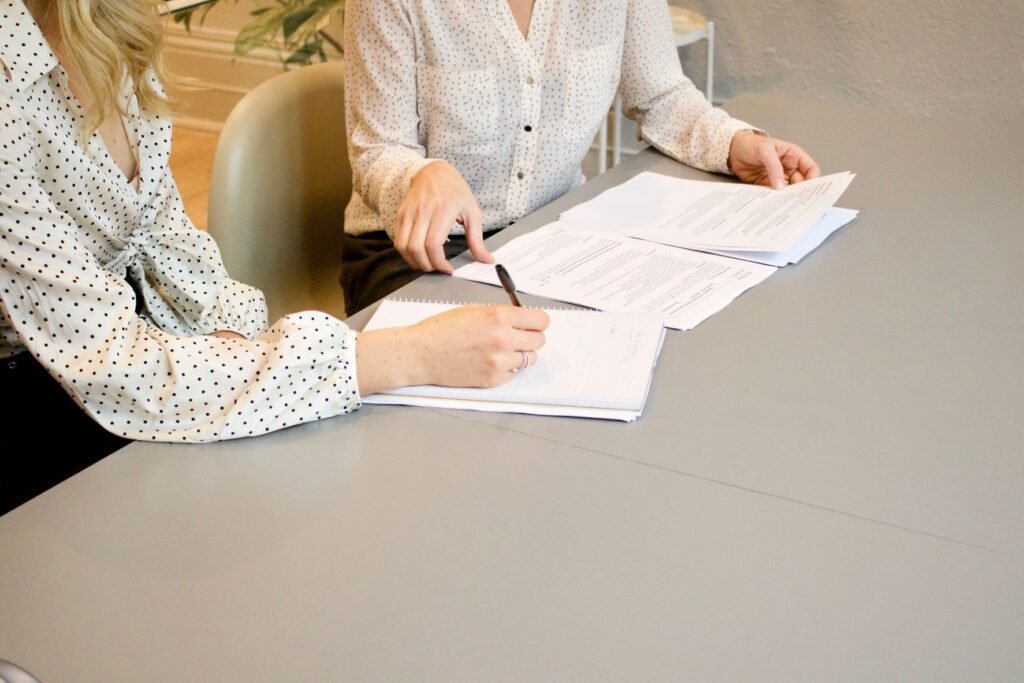 A business agreement is not binding until it is in writing. Two parties may agree verbally to a business decision, but until there is a written and signed contract, one or both parties are putting themselves at risk.
As more and more businesses work towards becoming more efficient and eliminating any nonessential jobs, the role of the contract manager sometimes gets cut. This leaves project managers asking: "what is contract management?" ineffectually.
Many companies don't have a clear understanding of contract management and therefore believe project managers can absorb the relevant duties even though they do not have legal expertise.
Contract management is an essential component of any business, whether it's carried out by an individual or a computer software system. Having a thorough understanding of the process can save a company time and money in the long run by closing business deals faster. Read on to learn about the six stages of contract management.
Step 1 Discuss the Contract
Before anyone puts pen to paper, everyone involved with the outcome of the contract should meet to discuss needs, goals, expectations, and risks. Every party involved in fulfilling contractual duties should understand expectations for themselves and the company as a whole.
Potential scenarios that could arise if either party does not meet contractual obligations should be a topic of discussion, so that teams involved are on the same page as to how the company will handle these discrepancies.
Other, less likely scenarios that put your company at risk should also be discussed, such as the other party filing for bankruptcy, or going out of business, along with any other unlikely contingencies that could occur.
Step 2 Write the Contract
After everyone is on the same page, the next step is writing the contract. Many companies have preset templates drafted by their legal team. Still, the entire written process should be carried out by a legal expert or AI software to ensure the agreement is airtight, and all required clauses and terms are updated.
The wording of any contract is signed, as ambiguity can leave a company at risk of liability. All contracts should comply with your state and county requirements, and this kind of work requires an expert who is aware of these parameters.
An AI-enhanced contract management system can analyze past contracts, flag ambiguous wording or unclear clauses, and rewrite these sections to safeguard your organization.
Step 3 Negotiate the Contract
Negotiations should start with transparency and trust. Before negotiations begin, your company should thoroughly research the needs and expectations of the party you are contracting with so you can anticipate any problems they will have with the proposed contract and have suggested changes already prepared.
This research also shows the company you are working with that you care about their business as well, which can be the foundation for an excellent business relationship moving forward.
Step 4 Sign the Contract
Once both parties are comfortable with the provisions laid out in the contract, the next step is getting both parties' signatures. In larger companies, this includes an audit process before a legally binding document is signed, especially involving procurement policies.
Step 5 Execute the Contract
Once both parties sign the contract, and the agreement is legally binding, both companies must work to ensure they are meeting all contractual obligations over the lifespan of the contract.
Deals are rarely so straightforward that amendments or revisions aren't needed further down the road, and these changes need to be recorded and communicated to all applicable team members.
This is where contract management platforms can be so helpful, especially in large organizations where many individuals or even teams are involved in fulfilling contractual obligations. These platforms can send out automatic company-wide notifications, so all relevant parties are aware of changes.
Step 6 Renewal of the Contract
Each company should set up automated alerts to notify them of deadlines or upcoming renewal dates, so they do not let the contract expire and ruin a business relationship. Many AI contract management platforms do this automatically. Expired contracts can cost both parties time and money in renegotiations and lost business.
An airtight contract management system is a great way to build strong business relationships with other companies and safeguard your own business.
Larger companies who want to automate their contract management, speed up the process, and eliminate human error are turning to contract management software to reduce costs, mitigate risks, and increase overall profitability.