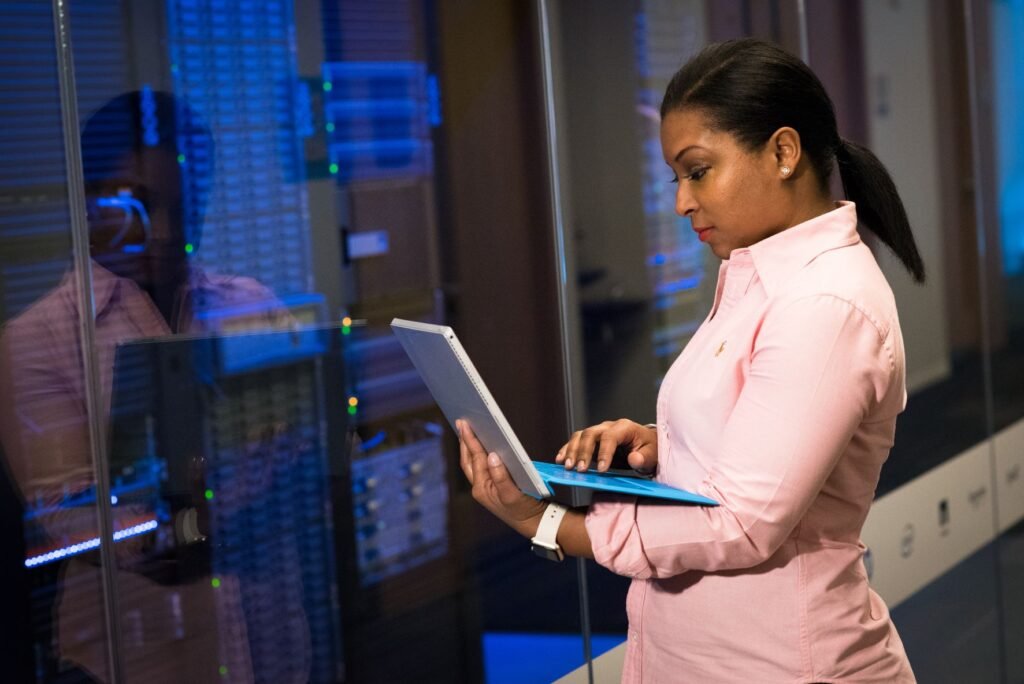 Researching the best hosting type for your business might quickly get confusing and cumbersome. After all, you have at least a dozen types and hundreds of providers competing for your money.
However, a good place to start is identifying your needs in terms of storage capacity, technical knowledge requirement, control, speed, and uptime. This post discusses the top 6 hosting services to consider in 2022. You will also learn their strengths, weaknesses, and suitability.
Shared Hosting
Shared hosting is not to be confused with a colocation hosting provider (more later). Shared hosting is where your provider allocates the same server resources to several clients. You could compare it to renting a house with roommates. You get a private bedroom, but you share resources such as water and electricity.
In this hosting case, you share server space, bandwidth, and server upkeep costs. This sharing of resources and costs between multiple users keeps things affordable on your end.
Shared hosting has its fair share of drawbacks. For example, it often has slower load times than the other options on this list. This issue may be made worse when there is a spike in your traffic or another user.
Pros:
The most affordable form of web hosting
Delivers adequate performance for small and medium-sized websites
Easy to set up
Does not require much technical expertise
Cons:
Doesn't deliver good performance for websites with heavy traffic
Other users may impact your performance
Slower loading times
Poor scalability
Who Could Benefit from Shared Hosting?
Shared hosting might be your best option if you are a beginner looking for a low-cost solution or have a small website with low traffic. You may get quality services for as low as 99p a month.
However, you might want to look elsewhere if you expect upwards of 15,000 visits a month.
Virtual Private Server
This solution is the intermediary between shared and dedicated server hosting. One physical server is virtually partitioned into several sections called containers. Your site is allocated an entire container alone, providing a more personalised experience while cutting costs.
VPS hosting allows for the dedication of resources. You may also access and edit your server configuration in some cases, while other providers may allow you to configure your VPS from scratch.
This increased degree of isolation and access provides better performance and security than shared hosting.
Pros:
You get dedicated resources
The possibility of configuring your VPS from scratch
Faster loading speed and more uptime than a shared server
More affordable than a dedicated server
Cons:
You still share the main server with other websites
You do not have the freedom to control the entire server
Not as straightforward to set up as shared hosting
Who Could Benefit from Using Virtual Private Server Hosting?
VPS could be your best option if you run a small- to medium-sized company and wish to mitigate unexpected downtime on your site. It is especially a great choice if your website has outgrown the provisions of a shared server but is not ready for a dedicated server yet.
Dedicated Server Hosting
For reliable power and flexibility, dedicated server hosting is your best bet. It comes with a private server that delivers exceptional performance and complete access. It also allows you to handle high traffic spikes (up to 30 times) without lags, and the security can be impeccable.
A dedicated server may be housed within your business premise or in a separate location, also known as colocation (more later). Either way, you get full entitlement over its configuration. However, you also spend significantly more than you would with shared or VPS hosting.
Pros:
The whole server is under your control
You can entirely configure your server according to your preferences
High security
Fast load times and high uptimes
May include managed services
Cons:
Most expensive web hosting option
Needs technical knowledge
Who Could Benefit from Dedicated Server Hosting?
This type of hosting is ideal for enterprise-level usage. If you expect at least 100,000 monthly visits, you should consider dedicated server hosting.
Colocation Hosting
Colocation hosting is where you rent rack space from a data centre, which houses your server hardware. The data centre caters for power, cooling, physical security, IP address, and redundancy.
You enjoy a high level of bandwidth from a robust network with colocation hosting. Also, you cut on costs instead of keeping your server in the house because you share costly resources such as floor space, power, ISPs and security.
One great benefit of this option is amazing redundancy. For example, a reputable colocation hosting provider will offer multiple backup power generators, UPSs, several ISPs, and a vast network infrastructure, guaranteeing over 99.9% uptime.
Pros:
Complete access to your server
High customisability
Excellent redundancy
Less costly than managing a dedicated server privately
Great security
Option for managed services
Cons:
Requires some technical expertise
More costly than shared and VPS hosting
Who Could Benefit from Colocation Hosting?
Colocation hosting is your ideal solution if you want all the advantages of owning a dedicated server and none of the disadvantages of taking care of one. It is a great option if you aim for high traffic, zero downtime, and reduced costs.
You could also enjoy colocation hosting if you wish to have a private server but cut the costs of building infrastructure from scratch.
Cloud Hosting
Cloud Hosting has made many headlines in recent years. It is a type of web hosting where many computers combine resources to run web applications, allowing you to consume the hosting service like a utility.
Instead of having multiple clients on the same server — like shared hosting — cloud hosting puts multiple clients on multiplayer servers. It is great at accommodating surges in traffic and scaling up. Downtime rarely affects cloud hosting.
Pros:
High scalability
Fast load times and amazing network redundancy
customizability
Cons:
Pricing may come off as a bit complicated
Not as customisable as dedicated or colocation hosting
Who Could Benefit from Cloud Hosting?
Cloud Hosting may be your perfect fit if your website's traffic is growing at a fast rate unpredictably. For example, if you get about 50,000 monthly visits and counting.
Summary of the Best Types of Hosting to Consider in 2022
Now you know the five best hosting services to choose from. Here are the key takeaways:
Shared hosting is the most affordable but limits your traffic, load times, and customizability.
Virtual Private Server (VPS) hosting offers the advantages of shared hosting, including increased traffic, load times, and customizability, while keeping it more affordable than the dedicated server hosting.
Dedicated server hosting gives you freedom over the entire server but is more expensive than shared and VPS hosting.
Colocation hosting gives you total access to your server, may include technical managed services, and is more affordable than managing all the infrastructure yourself.
Cloud hosting offers access to a vast server network that allows for unparalleled scalability.