Responding to the change in the business environment is challenging, particularly for large organisations. The business environment provides both opportunities and threats to the long-term success of an organisation. Therefore, for an organisation to develop well strategically, a range of important, but well defined decisions have to be taken. The organisation must decide how to allocate its resources and develop core competencies to fit the environment. Such decisions should be designed to improve the ability of the organisation to compete, through new and unique ways of meeting customers' needs which competitors find difficult to copy.

Providing core competencies cannot be imitated, allocating resources on this basis provides a competitive advantage. Using competencies also helps an organisation to:
focus inwardly on developing a business culture
focus outwardly upon providing more value for customers by matching the organisation and its strengths
meet customers' needs.
This case study looks at the growth of a producers co-operative to become the largest dairy group in Europe and how rapid growth required a values-driven culture and identity. This enabled the new business to create leading brands across a range of markets.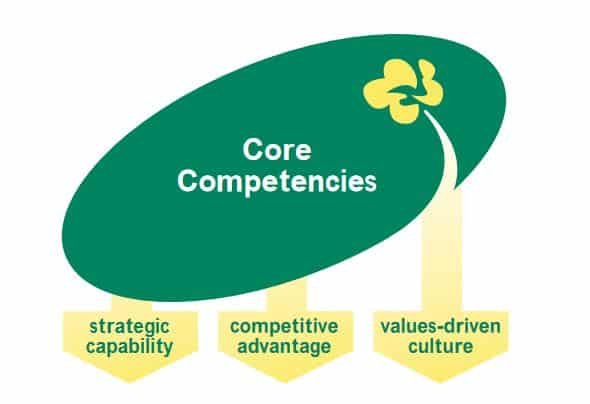 Arla Foods
Arla Foods has its origins in a cooperative of 17,000 farmers founded as Anmark in Denmark during the early 1970s. As a cooperative, the farmers banded together to negotiate with retailers to who it sold, and agriculture suppliers it bought from.
As it grew, it did business outside of Denmark as MD Foods and later merged with a Swedish producer to form Arla Foods the largest dairy group in Europe and 5th largest in the world.