Introduction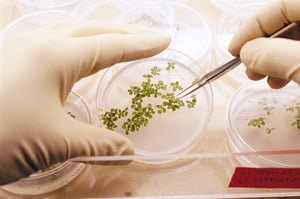 In 2011 the world's population reached 7 billion, compared to just 3.5 billion in 1969. Current estimates suggest that it will reach 9 billion by 2050. To feed these extra people and to meet the demand of increasingly affluent and urban populations, world food production will need to approximately double over the coming 25 years. Meanwhile there are up to two billion people lacking food security.
To make matters worse the effects of global warming, more frequent floods and droughts and changes in temperature could have a negative impact on food production. Whether used for feeding humans or animals, it is plants growing in fields which provide the majority of our food supply.
Syngenta is a company focused on researching and developing crops. In particular, it adds value though the application of plant science to seeds and crop protection. Operating globally in 90 countries, with over 26,000 employees, it has major facilities in the UK, France, Germany, Switzerland, the USA and India.
The company was formed in 2000 by combining the agri-business divisions of Zeneca and Novartis. Its UK origins date back to the 1920s when ICI started agricultural research and the production of farm chemicals.
In 2011 the company's sales were a record-breaking $13,264 million (approx. £8,550 million). This provided rewards for shareholders and funds continued world-class research for the future. The company's research and development (R&D) spending is $1,000 million (approx. £650 million) each year. This has led to a stream of innovative products with which growers can improve their crop yields. Syngenta, through the expertise of its research and development team, is a world leader in producing seeds. Its work is unique in meeting the global challenge of feeding the ever-increasing population from limited resources.
Mission and vision
A business organisation needs a mission or purpose to create a sense of direction and effectively allocate resources and make decisions. This is conveyed by its aims which express how it adds value. Aims help direct resources to the needs of profitable markets. They point the way towards the business' objectives and strategy.
Aims are only useful if they trigger action. This is why many companies concentrate their aims into a single memorable purpose.
Syngenta's purpose is 'Bringing plant potential to life'. This is designed to energise and inspire the Syngenta community which includes all the company's stakeholders – its employees, customers, shareholders, creditors and suppliers.
This shared sense of purpose provides the basis for the organisation's key objectives. These are the 'destinations', the major goals that the business intends to fulfil. In a large organisation they are broken down into supporting functional objectives. Properly co-ordinated, these functional objectives should enable the organisation's corporate objectives to be achieved.
Vision
Like many major companies, Syngenta condenses its objectives into a vision. This is a short statement that paints a picture of where the company wants to be in the future. It is designed to co-ordinate and motivate employees to work towards a common goal.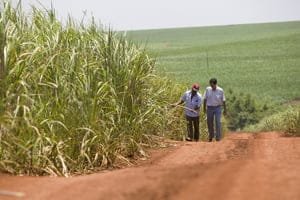 Most sugar (70%) is obtained from sugar cane and Brazil is the dominant producer. While world demand for sugar is rapidly rising – up by 45% in 20 years – the industry has modernised little and is largely unmechanised. Syngenta's vision was to improve the production and planting of sugar cane in order to reduce costs and increase productivity in an ecologically sustainable way.
Syngenta's product Plene is an example of how Syngenta puts that vision into practice. In Plene, Syngenta has designed a fully integrated system for sugar cane production. This has resulted in a 15% reduction in grower costs, better working conditions for labourers and reduced soil erosion.
A range of project teams worked on the realisation of this project. High quality, disease-free seedlings were selected at Syngenta's nurseries. These are processed and treated with Syngenta technologies. Planting has been mechanised through a partnership with John Deere, the agricultural machinery manufacturers. This has reduced labour input and increased productivity. The results are a faster germination, greater resistance to disease and a more productive harvest.
Values
Every individual has his or her own values – those beliefs that they hold to be most important and which guide their behaviour. This might include always being truthful or understanding what is right or wrong.
An organisation's values demonstrate what the organisation stands for and help to create a set of shared behaviours which distinguish the company from others. Syngenta's values deeply influence everything that the company does. Significantly, its purpose and values not only express its ability to add commercial value but also reflect its beliefs as a human-focused organisation.
Syngenta's values
Syngenta's values include four key aspects: innovation, intensity, health and performance.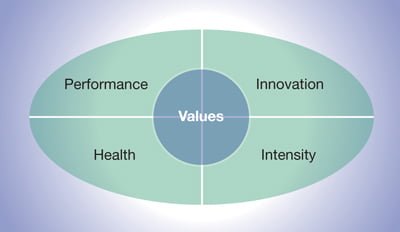 Innovation is the engine that drives Syngenta's success. Ongoing innovations add value for customers and give competitive advantage as competitors find them difficult to copy. This requires the Syngenta development teams to take nothing for granted but constantly ask questions, breed creativity and seize opportunities.
Intensity means passion, energy and commitment to success, always with customers in mind. It is a shift of mindset from 'doing a job' to 'starring in a role'. Syngenta employees use initiative to build teams and develop partnerships.
Health is a large idea based around vitality and well-being. It embraces people, the natural environment and the eco-systems of which they are part. The health value affirms growth and development as it celebrates knowledge and ideas.
Performance is about achievement and quality. Syngenta must add value for all of its stakeholders. It seeks profitability by investing in people and research. Effective performance is achieved through an insistence on high standards of safety and ethics and a determination to uphold all Syngenta's values.
The business' work on developing seeds demonstrates these values. Seeds are never standard. Each variety differs in the quality of its crop, its resistance to disease and its suitability for different soils and climates. For example, sunflower seeds are a major source of vegetable oils used in cooking and food processing. Syngenta has built a portfolio of seeds to meet each significant market and grower need. For instance, it worked with a Spanish vegetable oil producer to develop a seed that yielded healthier oil that is high in unsaturated fats (which are healthier than saturated fats). With high yields and effective disease resistance, Syngenta seeds are now market leaders in many countries.
How values drive culture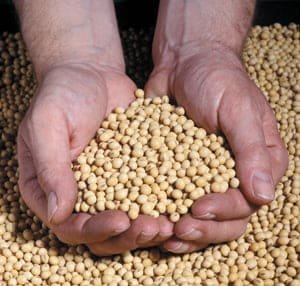 A company's values give everything it does relative importance. For example, one company may be driven by costs. Saving money becomes the first consideration when decisions need to be made. Another company may focus on building its reputation. Delighting the customer is then the job of everyone. These are different values and over time they create different business cultures.
Defining organisational culture
Culture can be summed up by the phrase 'the way things are done here.' Culture shows itself in different patterns of behaviour and different ways of responding to the various stakeholder groups.
Behaviours that influence the organisation's culture may seem trivial but are highly symbolic. Does the company encourage its people to talk to each other, to share ideas and find solutions? Does it recognise and reward good ideas and achievement? Is it aiming to reduce travel costs by using teleconferencing and internet meetings? Is re-cycling a priority? Answers to questions like these can indicate whether it believes in true equality or encourages its people to 'think outside the box'.
Cultures take time to make but once established they are surprisingly powerful and resilient. This has special importance at Syngenta as the business was formed in 2000 from earlier companies that had different identities and therefore cultures. Syngenta has been working hard to reinforce its chosen core values and make them central to its culture.
Handy's culture types (1978)
The theorist Charles Handy identified four main types of culture.
Power culture - where power is concentrated in a leader or top management team. Quite informal and flexible, it allows trusted staff to get on with the job.
Role culture - where authority is arranged in a hierarchy and power depends on formal status. Many rules and procedures can make change difficult. Most often seen in large bureaucratic organisations.
Task culture - is purpose- and project-driven with leadership based on expertise for the task in hand. Often copes well with rapid change but may lack overall cohesion.
Person culture - stresses the individual's right to make decisions with shared rules only for mutual benefit. Effective for professionals and independent workers such as lawyers but may break up as conditions change.
Recognising achievement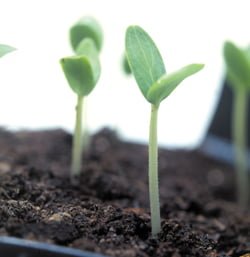 To demonstrate Syngenta's belief in its people, it has a scheme called the Syngenta Awards. These recognise and celebrate the company's values in action. All staff are actively encouraged to put forward relevant stories concerning how they achieved success in a project. Not only are those involved in these stories rewarded at a ceremony but they are also shared across the company as a source of ideas and inspiration. It is culture in the making.
For example, Humphrey Kiruaye, a trained agricultural advisor, is a Syngenta sales manager in Kenya. As well as marketing improved seeds and crop protection products, he helps local farmers adopt best practice for yields and safety. He helped a farmer build a water storage pond for irrigation and showed him how to reduce the amount of water he used without affecting his healthy crops. The farm became a teaching centre for local growers and now includes chemical storage and disposal systems, beehives for better pollination and fish in the storage pond.
Strategies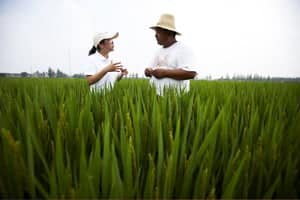 A strategy answers the question: how shall we do it? It is an integrated plan that emphasises the chosen route towards one or more objectives.
Usually a business will have one central strategy that is focused on its over-riding objective. This is broken down into separate but linked strategies for each of the main business functions – marketing, operations, human resources and finance. Within each of these areas, additional, more detailed plans help to set out the paths and actions that make the strategy come to life.
Syngenta's strategy puts the farmer at the centre of everything they do and is expressed as 'integrate, innovate and outperform'. Integrated offerings of seeds, seed care and crop protection products are customised to the needs of the grower. Innovation through Research and Development (R&D) in plant science delivers a stream of products with patent protection.
Meeting strategic challenges
Thinking like growers and the challenges they face will give Syngenta a competitive advantage, so that it outperforms for the benefit of growers and shareholders alike. For example, the cultivation of rice offers a strategic challenge. 90% of the world's rice is produced in Asia, where it is an essential daily food for at least two billion people. Most of the crop is produced on smallholdings. The majority of its 200 million growers use traditional, labour-intensive methods, which is a challenge in the face of increasing labour shortages.
Syngenta therefore sought to answer the following questions: How, at proportionally lower costs, could yields be improved? How could labour intensity be reduced and food security improved? How could these goals be achieved without endangering longer-term sustainability? The Syngenta product Tegra provided many of the answers.
Tegra is an integrated solution that applies technological and business innovation to each stage of the production process. Its target market is rice farmers in the better-irrigated lowlands across Asia where relatively plentiful water allows greater yields.
The Tegra cycle begins when farmers place orders with retailers for quality treated seeds. The seeds are set to grow using Syngenta treatments in seedling trays by nursery franchisees. The seedlings are then passed to transplant franchisees. This type of business uses mechanised equipment to offer final growers seedlings-in-the-field. Finally the rice plants are grown in a carefully controlled regime before harvesting and transport to market. This process ensures that each plant has the optimum chance of healthy growth.
Conclusion
Syngenta is a creative organisation which combines its resources of technology, innovation and people skills to provide added value to many parts of the world. This process brings benefits to Syngenta's customers who enjoy best value for money in the products that they buy. It also brings benefit to Syngenta's shareholders who earn attractive rewards for their investment.
Syngenta's world-leading position stems from the knowledge and innovative research that makes it distinctive. Capturing this know-how to deliver products that are outstanding in meeting growers' needs is the key challenge for Syngenta.
However, it is also important that Syngenta's values are delivered through the product. Those values are critical to its big strategic question: 'How do we increase yields without compromising environmental sustainability?' They equally apply to many smaller local questions such as: 'How do we help this small grower increase yields yet keep within budget?'
This is where Syngenta's values really matter and become the foundations of its brand integrity. They are the hidden ingredient in its products and are the starting point for the global achievements of thousands of employees and growers.
Syngenta | Values into vision