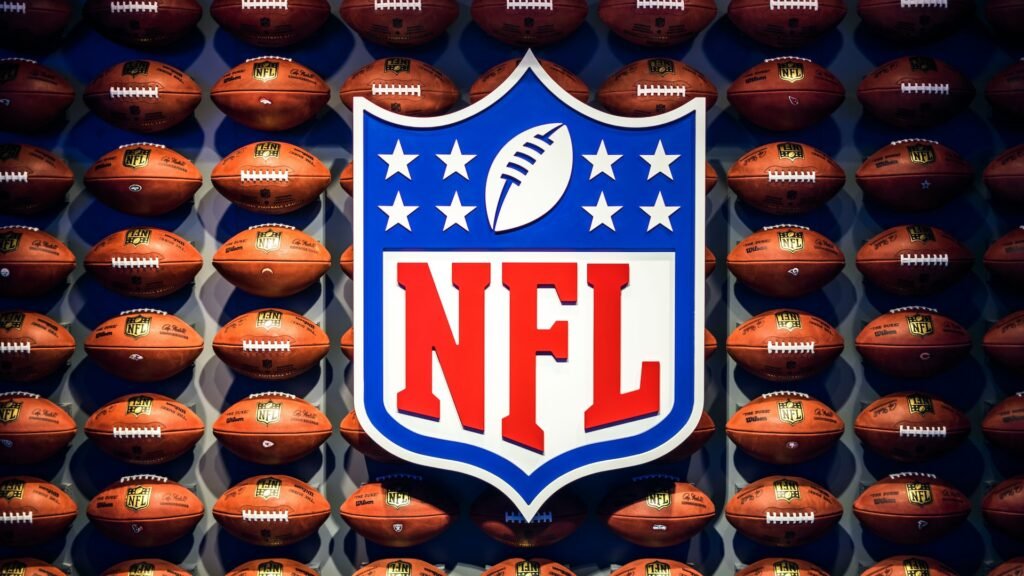 The NFL is the nation's most popular game and its global appeal continues to flourish. The term, "football widow" was coined specifically for the women whose husbands disappear in front of a TV on NFL Sunday and are incommunicado on Monday and Thursday nights. NFL commissioner, Roger Goodell, and those who came before him have marketed the league in such a way that every game is an event unto itself. Let's talk about one particular aspect that makes this league the juggernaut that it has become.
NFL: The Father of Hypocrisy
The single most transparent hypocrisy in the history of corporate marketing was the NFL's public disdain for sports betting. And while it would be reasonable if the NFL simply avoided the issue, as they had nothing to gain due to the federal ban on sports betting outside of Las Vegas and a few other minor jurisdictions, they continually went out of their way to disavow and denounce it as though it was a scourge against humanity.
The commissioners would clutch their pearls, wring their hands, and pontificate to anyone who would listen that betting on their sacred game would impeach its very integrity. The funny thing is, betting has been part and parcel of European soccer for as long as anyone can remember and there was never the thought that players already getting paid wheelbarrows full of cash would take a dive for a few bucks by a local bookie or bettor. It didn't make sense which is why betting on soccer, or fútbol if you like, is licensed and readily available throughout the United Kingdom.
The irony on the other side of the pond is that the NFL's television ratings were enormous, in large part, due to the extensive underground betting that would occur, coupled with parlay cards, and weekly pick'em pools. Each football game has a point spread, a total, a money line, and a bevvy of prop bets. People tuned in because they were getting down, and the National Football League was the beneficiary of the very thing they publicly railed against.
A cottage industry of sports handicappers giving out their free NFL picks on games every Sunday via their toll-free number, used as a tool to lure new customers in, only to sell them their "best bets", was common in the early days. But then the internet came along and most of the business is now conducted online as opposed to over the phone. Same gimmick, just a different way to communicate. In another bit of irony, as these professional touts attracted new customers to sports betting, it increased viewership for the NFL. Once again, the league came away with clean hands despite indirectly reaping the benefits of the very thing it publicly scorned.
Money Changes Everything
The Professional and Amateur Sports Protection Act of 1992, also known as PASPA or the Bradley Act, was overturned in 2018 thanks to the diligent efforts of the state of New Jersey. This monumental legal victory essentially paved the way for licensed sports betting in any jurisdiction that would have it. Some states were early adopters, like Delaware and New Jersey, while others quickly followed suit. As of this writing, roughly half the states in the union have adopted sports betting through licensed entities either online or via retail locations, or both.
And how does the NFL feel about this new sports betting landscape? Well, wouldn't you know, all of that fire and brimstone about the perils of sports betting, vis a vis the NFL, and how it would be the death knell of the league, has suddenly melted away like butter in a blast furnace. And why, is that you might ask? I think you already know – money.
The NFL stands to gain more than $2.3 billion due to corporate sponsorships with sports betting entities and increased merchandise sales because of it. Let's hear what Roger Goodell has to say about his league's sudden change of heart.
Before the legalization of sports betting: Roger Goodell, March 28, 2017: "I think we still strongly oppose legalized sports gambling. The integrity of our game is No. 1. We will not compromise on that."
After the legalization of sports betting: Roger Goodell, March 18, 2021: "We're going to find ways we can engage fans through legalized sports betting."
It's positively precious, isn't it? It's like the NFL had been denying a secret tryst with a lady of the evening for all these many years but when it finds out that said lady has royal lineage, well now she's fit for public courting. The NFL is now not only deigning to acknowledge sports betting but is jumping into bed with it and salivating at the prospect of making even more money on all the direct and indirect revenue that will manifest because of it.
It's astonishing how the NFL has suddenly become impervious to the impropriety of sports betting impeaching the integrity of its hallowed game. As Cindy Lauper sang so long ago, "Money changes everything", and she was right. Just ask Roger.