Introduction
The Arcadia Group Limited is one of the UK's largest fashion retail companies. It employs around 25,000 people and has over 2,000 outlets in the UK. It also has a growing number of stores abroad. The group includes eight major high street brands. Each brand targets its own market segment.
In 2002, Philip Green bought Arcadia for £800 million. He changed it from a public limited company (plc) to a private limited company (Ltd). Since then the Arcadia Group has been extremely successful. In 2005, the Group's turnover was over £1.7 billion. Its profits were over £326 million.
Philip Green's management style is entrepreneurial. He is always looking for new business opportunities. He seeks new and better ways of doing things. Green says, 'I am brave but I take a view. It is an educated view. I am careful; I am not reckless.'
Green is interested in all aspects of Arcadia's business. He wants to know what the stores are stocking and how the products are displayed (this is known as 'visual merchandising'). His employees are set high targets but have the authority to decide how best to achieve them. They are encouraged to use their initiative.

Green has an excellent grasp of what customers want and what they are willing to pay for. This comes from his life-long passion for retailing. He started in shoe wholesaling at 16. He set up his own business at 21. Throughout his career, he has turned around under-performing retail businesses. To do this Green has excellent staff around him. This is the result of good recruitment, selection and training programmes.
Recruitment
The success of Arcadia relies on the quality of its employees, such as its store managers and its sales staff. To attract the right applicants the company must have an effective recruitment process.
Recruitment occurs both at store level (with each store recruiting its own sales advisors) and centrally. Arcadia's Head Office is using specially designed management development programmes to target two groups: school leavers, and newly qualified graduates.
With these programmes Arcadia is looking to recruit the next generation of students who are passionate about a career in retailing and able to become future leaders in the business.
The Retail Management Trainee Programme (MTP) targets students with 2 A levels or equivalent.
The Graduate Retail Management Programme targets students who have Graduated from University.
To attract applications the company:
attends career fairs and presentations
produces advertisements and posters
uses in-store communications
advertises on the company website (www.arcadia.co.uk/recruitment).
When recruiting new employees Arcadia looks for specific abilities. These are called competencies. The key competencies are:
working with people
putting the customer first
maximising impact
inspiring performance
driving the business forward
making the right choices
understanding the role.
Recruitment is an important part of workforce planning. Organisations must anticipate their workforce needs and take actions to meet these. At Arcadia, the opening of new stores and the expansion of existing outlets means more staff must be recruited.
Selection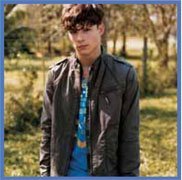 The selection process for the Retail Management Trainee Programme has two stages:
an online application
attending an assessment centre.
The online application form involves a number of questions. These focus on the competencies required by Retail Management Trainees. Candidates who do well in their answers are invited to an assessment centre.
The selection process at the assessment centre takes place over one day. It involves structured interviews and team activities. Group exercises allow a close analysis of how well someone works with other people. This is a key aspect of retailing. A place on the Retail Management Trainee Programme is offered to candidates who are successful at the assessment centre.
Training and development
Recruiting the right people does not guarantee performance. Employees must also be trained effectively.
Much of the training at Arcadia is on-the-job and occurs within the stores. Off-the-job training is used for general management skills. The training at Arcadia is linked closely to developing the competencies that the company looks for in its recruits (see section 2). These competencies are enterprise related. They are essential for anyone wanting to be a successful retail manager.
The training on the Retail Management Trainee Programme includes:
induction training to learn about retailing and store operations
workshops that focus on core skills, these include team motivation and planning
learning about specific areas of responsibility, such as managing a store team
visiting stores on placements to learn about how they operate.
Successful recruits must also produce a personal development plan. This helps them prepare for their future management position.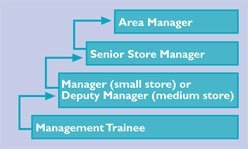 Progression on the Retail Management Trainee Programme can be rapid. A trainee can have their first management position after just one year. A typical career path is shown.
Internal recruitment is encouraged at Arcadia. The company appoints managers by promoting from within whenever it can. Internal recruitment is preferred because existing employees:
Know the culture of the business already; this means that they understand how the business works and already have a network of contacts so can adapt to their new role more easily.
Understand the business, this saves time in training.
Are motivated to remain with the business because of the promotion opportunities. This reduces recruitment costs because staff stay longer.
The following profiles show examples of current Arcadia employees.
Management Trainee
Troy Fairlie, Burton, Leeds Headrow
'It has been a whirlwind few months since joining Arcadia's Retail Management Trainee Programme. I now have the skills and confidence to manage the day-to-day running of the store on my own. I have also been given some important responsibilities, such as overseeing the recruitment of all the Christmas temporary staff. I managed the entire process from short listing and interviewing candidates to making the final decisions. The training programme also gives you the opportunity to attend workshops. At these workshops, you learn about the theory behind retail management. You can also discuss and share your experiences with the other trainees. A retail manager's role involves many skills - I cannot wait to develop all of these!'
Deputy Store Manager
Natasha Minty, Evans, The Plaza, London Oxford Street.
'As a Deputy Manager, my responsibilities vary on a day-to-day basis. They range from managing and training a large team of people to influencing the commercial success of the store. I have to be a multi-specialist. I am often a coach, strategist, and an accountant all in one day! As a Deputy Store Manager, you have to be people orientated. You have to enjoy interacting and influencing those around you.'
Operations Manager
Rosalyn Rasdale, Topshop Dublin St Stephens (Giga-Store).
'I am Operations Manager of one of the largest stores within Arcadia. This involves implementing operational controls and procedures, which means looking after the running of everything that goes on behind the scenes. I do this by motivating and leading my dedicated team. My responsibilities include cash and stock loss prevention, scheduling and payroll of the store team, maintenance and security of the store premises and looking after staff and customer welfare. I am involved at both ends of the retail operation. I see the product coming in in the morning and handle the cash taken from sales at the end of the night!'
Area Manager
Sarah Richardson, Miss Selfridge.
'As an Area Manager I am responsible for managing 19 stores across Scotland and the North East of England and our flagship store on Oxford Street. No two days are the same. The pace of change within the business stretches and challenges you. To be an Area Manager you need an ability to lead, inspire and develop a high calibre team. You need to look actively to exploit profit opportunities. You need good business skills and a focus on customer service.'
Educational Links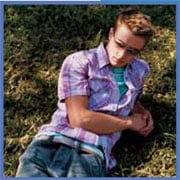 The Arcadia group builds links with schools and supports the Fashion Retail Academy to develop entrepreneurial and retail talent in students.
Links with schools and colleges
To develop its links with communities and students, Arcadia is a major business partner to 50 secondary schools. It provides both financial and business skills support to each of these schools, to support them in their bids to gain specialist status as Business and Enterprise Colleges. An Arcadia employee works with every partner school. He or she will:
talk to students about retail careers and interview techniques
provide work experience opportunities for under 16s in local Arcadia stores
set business studies projects.
Fashion Retail Academy
The Fashion Retail Academy opened in September 2005 in central London and is a training ground for entrepreneurial talent. The ultimate aim is to encourage students to join established fashion retailers or to go on to run their own businesses within the retail industry.
Philip Green said: 'The principal idea and concept for the Fashion Retail Academy is to train and prepare the next generation of young people for the work place by teaching and developing the fundamental skills required in the Retail Industry'.
Conclusion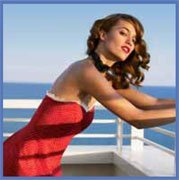 The Arcadia Group is a highly successful retail company. Its success is due to the leadership of Philip Green and the quality of its employees.
It has a good programme of recruitment and selection. It has Retail Management Trainee Programmes for school leavers and graduates. On joining Arcadia, employees are given responsibilities early on. They are able to progress quickly in the organisation and can be promoted rapidly. Working in retailing is exciting.
Each day there are new challenges. Employees have to learn to plan, make decisions and lead a team of people. They receive substantial training. This helps them to do their jobs more effectively.
Arcadia | The recruitment, selection and training of people at Arcadia