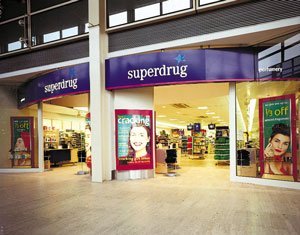 Kingfisher plc is one of Europe's leading retailers based around three main sectors - DIY, electrical and general merchandise. The company employs over 130,000 people in 2,900 stores across 15 countries and has some of the best known retail brands in Europe, including B&Q, Castorama, Comet, Darty, BUT, Woolworths and Superdrug among others.
Kingfisher is Europe's leading DIY retailer and its third largest electricals business. It is also exploiting the opportunities of e-commerce through its new sector e-Kingfisher. This case study focuses on Kingfisher's belief that employees are assets requiring growth and development.
Through the KMDS – Kingfisher Management Development Scheme – the company aims to produce managers with a sense of loyalty and pride in the organisation as a whole, as well as the flexibility to adapt to differing business cultures. Whilst the KMDS has been designed to recruit external graduates to the Group, it is now being adapted to recruit the best internal candidates as well.
The Kingfisher Management Development Scheme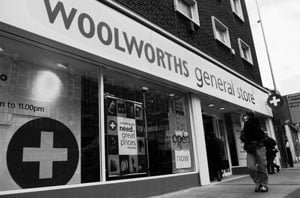 The KMDS represents a key investment by the organisation in its human assets. The scheme takes high-potential graduates who want to make a career in retail, and provides them with a range of experiences and training designed to support their development to become senior managers within seven to ten years of joining the Group.
The main objectives are:
to support Kingfisher's intention to fill 80% of senior management posts with internal candidates by 2005
to develop a cadre of managers who see themselves and are seen to be a resource to the Group
to develop managers who will add value to the Group's operations at every stage of their career, not just on completion of the course.
Recruitment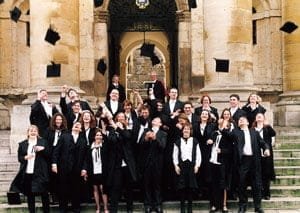 Investing in a trainee over ten years involves significant cost as well as risk. The risk includes choosing the wrong type of person and equally importantly losing the person to another organisation during the training process. For this reason, Kingfisher places a great emphasis both on where it recruits and on the person specification used to select the right people.
Graduate recruitment involves marketing the KMDS through visits, presentations and careers fairs both in the UK and Europe. Candidates' application forms are screened according to set criteria. Selection is then via a first interview and if successful at that stage, candidates are invited to spend one and a half days at an assessment centre.
The Person Specification - the Group requires from prospective KMDS trainees:
excellent interpersonal skills
enthusiasm and drive to become senior managers within 7-10 years
innovative approach to challenges
the ability to analyse and make clear and effective judgements based on data and other forms of information
an interest in retail, either at a general or specific level (e.g. finance, supply chain etc.)
a 'team player' who can adapt to different business cultures quickly and effectively
creativity and ability to work on own initiative
linguistic ability (at least one other language)
a variety of interests and evidence of a wide range of experiences.
Evolving the KMDS programme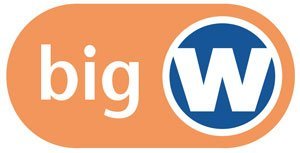 The KMDS was launched in 1995 and today has 172 individuals on the scheme working across the Group. All individuals following the KMDS route joined in their early 20s. Recently Kingfisher has recognised that there are benefits in opening up the process to existing high potential young managers across the Group. This will bring a new set of individuals to the fast-track process, and motivate existing ambitious employees. It has been decided that internal recruits will join the process at the equivalent stage of year 3 to 5.
Following an induction in which the KMDS trainee is given a general overview of retail, they can expect the following training:
Years 0 – 2
3-6 months in a store
2-3 further placements, one in commercial and afterwards in key functions
A post-graduate certificate in management studies from Templeton College, Oxford
A 'skills tool-box' consisting of day-release training to develop personal skills
A 'buddy' who is already on the scheme to provide help and guidance.
Years 3 – 5
The opportunity of working in another operating company, perhaps overseas
Developing the trainee's specialist expertise
Continual training through workshop- based training
Technical mentoring by experienced staff.
Year 6
Time to consolidate the skills and expertise learnt, whilst continuing to receive support and mentoring.
Years 7 – 10
Preparing for the move from middle to senior management. This involves one-to-one support and coaching as well as experiencing different operating companies and departments.
Underlying philosophy of KMDS
'The way you grow the next new successful management cadre is to make sure that people come through who are able to understand these cultural differences and not just deal with them at a distance but close up.' says Louise Sproule, KMDS Resourcing Manager for the Group.
Kevin O'Sullivan, 23
Current Role: Data Warehouse Analyst, Management Information Systems Department
Company: Comet
Project: Analysis of information requirements
What was your first role?
'I gained my initial in-store experience at Kingfisher as a sales manager for Comet. I co-ordinated sales advisers, supervised work shifts and recruited extra staff to cope with the Christmas rush. It was fairly manic, but provided a valuable insight into how stores operate, the pressures they face and the basics of people management.'
What did you achieve?
'My next role as assistant product manager for Comet's Marketing department at Head Office gave me a great opportunity to get involved with all areas of marketing, advertising, promotions and merchandising. I worked on building a specific range of products for that year. I had to learn about all the different products available and analyse previous years' sales figures to establish what was selling and what wasn't. I worked closely with both the advertising and merchandising departments to produce press and TV ads, along with in-store display stands.'
How was your trip to France?
'My three week visit to Darty in Paris was a fantastic opportunity to learn about an international Kingfisher company and to benchmark against my knowledge of Comet. We visited Darty's Head Office as well as its depots, stores and after-sales centres, and gained a valuable insight into how the company operated and, even more significantly, how it had managed to gain its unrivalled reputation for its excellent customer service.'
Kevin O'Sullivan is now a supply chain manager in Paris.
Emma Cahill, 24
Current Role: Buyer Designate
Company: B&Q
Project: B&Q Garden Tools, Housewares & Motoring
Tell me about some of your experiences at Kingfisher.
'My initial KMDS placements gave me a clear grasp of the supply chain from conception to shelf. I gained valuable shop floor experience, contributing to retail operations at the sharp end. I then spent time in Logistics, managing stock levels and developing supplier relations. My role as a business planning analyst gave me a clear overview of how the different components of the business fit together. After experiencing some very varied roles at Kingfisher, I arranged to work for one of Superdrug's chief suppliers, P&G, on a three month secondment.'
How was your secondment?
'I worked chiefly on P&G's skin care category, which includes brands such as Oil of Ulay. Part of my research was to analyse where Superdrug stood within the Skincare market place. I liaised with Superdrug's skin care buyer and presented my initial findings about the definition and role of the Skincare category to her. She agreed that a Category Management trial would be appropriate and went ahead with it. My secondment with P&G taught me about the upstream part of the supply chain, and the crucial yet complex relationship between suppliers and retailers.'
What's it like in Buying?
'After my secondment, I returned to Superdrug as Assistant Buyer for men's toiletries. I then moved company to B&Q, where I was Buyer Designate first for lighting products and now for garden tools and housewares. Buying is a very rewarding and varied career. You can be doing anything: for example, planning product ranges, working on new product development, calculating volume requirements, making sure the space on the shelf is as productive as possible, and being responsible for delivering millions of pounds of sales a year. I find B&Q very exciting, particularly with its expansion into Europe and its position at the cutting edge of the market. There are masses of opportunities here - you just have to maximise them.'
Conclusion
Kingfisher operates the KMDS for two reasons. First, it acts as an incentive to aid recruitment and retention of high quality external and internal candidates who can add value to the business throughout the process. Second, Kingfisher recognises that business success in a competitive market relies on being flexible and able to operate within different cultures. Therefore, its future senior managers need skills and expertise which are both portable and adaptable.
The KMDS, in common with other management training schemes offers an attractive set of opportunities to the employee whilst at the same time serving the basic business objectives of the firm. The KMDS chooses as its emphasis the combination of portable skills and expertise together with the ability to adapt to different roles, within different stores, departments and countries.
Kingfisher | Developing employees as organisational assets