The importance of recruitment
For McDonald's, people are its most important asset. This is because customer satisfaction begins with the attitudes and abilities of employees and committed, effective workers, are the best route to success. For these reasons, McDonald's strives to attract and hire the best, and to provide the best place to work.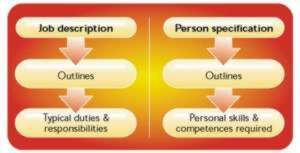 All businesses experience staff turnover for various reasons e.g. career change, leaving the area, returning to education, or a new opportunity elsewhere. Recruiting and training staff is very expensive and businesses will look to keep staff turnover to a minimum. One way of doing this is to 'choose wisely, and treat well'.
McDonald's needs people who want to excel in delivering outstanding service. To ensure the company recruits the right people, it has identified essential skills and behaviours that applicants should be able to demonstrate. For each position, there is a job description outlining typical duties and responsibilities and a person specification defining personal skills and competencies.
Recruiting suitable applicants
Under McDonald's recruitment policy, each individual restaurant is responsible for filling hourly-paid positions. The Management Recruitment department in East Finchley co-ordinates the recruitment of managers. For recruiting hourly-paid employees McDonald's uses several avenues. Positions are generally advertised in the restaurant. The company's recruitment history shows this is the best method of hiring quality staff e.g. people living locally and/or friends of existing employees. McDonald's also uses local job centres, career fairs and other local facilities. It is vital to use effective hiring material with a clear message targeted at the right audience.