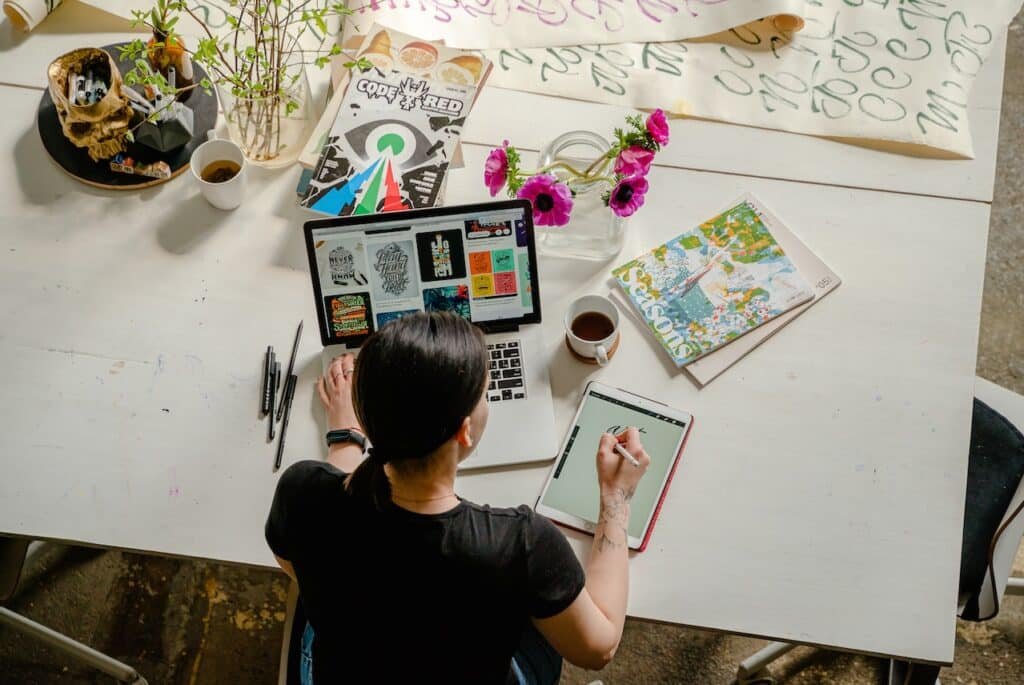 Are you tired of the 9-to-5 grind? Do you dream of being your own boss and running your own business? Well, starting an online business might just be the perfect solution for you!
In this ultimate guide, we'll walk you through everything you need to know about starting an online business. From market research to launching your business, we've got you covered.
So, grab a cup of coffee (or tea), and let's get started!
Why Start an Online Business?
First things first, let's talk about why you should start an online business in the first place. Here are just a few of the many benefits:
Flexibility: You can work from anywhere in the world, at any time.
Low overhead costs: Starting an online business is often much cheaper than starting a brick-and-mortar business.
Unlimited potential: The internet allows you to reach a global audience, giving you unlimited potential for growth.
Passive income: With the right business model, you can earn money while you sleep!
Market Research
Before you take the plunge into launching your online business, it's crucial that you conduct thorough market research. By doing so, you could try these out and effectively identify your target audience, evaluate the competition, and establish your Unique Selling Proposition (USP).
Identifying Your Niche
Your niche is the specific area of the market you want to focus on. It's essential to choose a niche that you're passionate about and that has a large enough audience to support your business. To identify your niche, ask yourself the following questions:
What topics or industries do I have experience or expertise in?
What problems can I solve for people?
What products or services am I interested in selling?
Assessing Competition
Once you've identified your niche, it's time to assess the competition. Look at other businesses in your industry and analyze their strengths and weaknesses. This will help you identify gaps in the market and opportunities for differentiation.
Identifying Potential Customers
Knowing your potential customers is key to the success of your business. Take the time to create buyer personas, which are fictional representations of your ideal customers. This will help you understand their needs, wants, and pain points.
Defining Your Unique Selling Proposition (USP)
Your USP is what sets you apart from your competition. It's a unique benefit that only your business can provide. To define your USP, ask yourself the following questions:
What makes my business different from my competitors?
What benefits do my products or services offer that my competitors don't?
What value do I provide that my competitors can't match?
Business Planning
After completing your market research, the next step is to begin the process of planning your business. This involves creating a business plan, deciding on a suitable business structure, as well as financial planning and budgeting. Such a good point to keep in mind as you embark on this exciting journey!
PS: Starting an online business can be expensive, so it's essential to create a budget and stick to it. Determine how much money you need to start your business, and make sure you have enough funds to cover your expenses for at least the first few months.
Don't forget to include expenses like website hosting, software subscriptions, and marketing costs in your budget.
Building Your Online Presence
Your online presence is your digital storefront, so it's essential to create a professional and engaging website. This includes registering a domain name, designing and developing your website, creating content, optimizing for search engines, and establishing a social media presence.
5 Online Businesses You Can Start with No Money
Starting an online business can be a great way to make money and gain financial independence. However, many people are hesitant to take the plunge because they think that starting a business requires a lot of money.
The truth is, there are many online businesses where you can start and make decent earnings. Here are 6 of the most popular and potentially lucrative online businesses:
E-commerce: selling physical or digital products through your own website or through online marketplaces like Amazon or Etsy.
Online coaching and consulting: offering expertise in a particular area, such as business, marketing, health, wellness, or personal development.
Affiliate marketing: promoting other people's products and earning a commission for each sale.
Digital marketing agency: providing services like social media management, SEO, and email marketing to businesses and organizations.
Online education and courses: creating and selling courses and e-books on topics like entrepreneurship, personal finance, or self-improvement.
Blogging and content creation: monetizing your blog or YouTube channel through advertising, sponsorships, and affiliate marketing.
Ultimately, the most profitable online business is one that aligns with your strengths and passions and serves a need in the marketplace. It's important to do your research, understand your target market, and be willing to put in the work to build a successful online business.
Launching Your Online Business
Now that you've done all the planning, it's time to launch your online business. This includes pre-launch preparations, launch strategies, and post-launch follow-up.
Before you launch your business, make sure everything is in order. This includes testing your website, finalizing your products or services, and setting up your payment and shipping systems.
To make a big impact with your launch, consider using strategies like offering a special promotion, hosting a launch event, or partnering with influencers to promote your business.
After your launch, follow up with your customers to get feedback and continue building relationships. Consider sending a survey to your customers or offering a special promotion to encourage repeat business.
Top 5 Tips for Online Business Success
Starting an online business can be challenging, but with the right mindset and strategies, you can succeed. Here are some tips to help you along the way:
Building a successful online business takes time and effort. Don't give up if you don't see results right away.
Your business should be focused on providing value to your customers. Make sure your products or services solve a problem or meet a need.
Building relationships with your customers, partners, and influencers is key to success. Make sure to engage with your audience and establish meaningful connections.
The online business world is constantly changing, so it's important to stay up-to-date on trends, technologies, and best practices.
Don't be afraid to make mistakes. Use them as learning opportunities to improve your business and avoid making the same mistakes in the future.
Conclusion
Starting an online business can be a rewarding and profitable venture. With the right planning, strategies, and mindset, you can create a successful online business that provides value to your customers and meets your personal and financial goals.
Remember to stay focused, persistent, and adaptable, and don't be afraid to ask for help when you need it. Good luck on your online business journey!