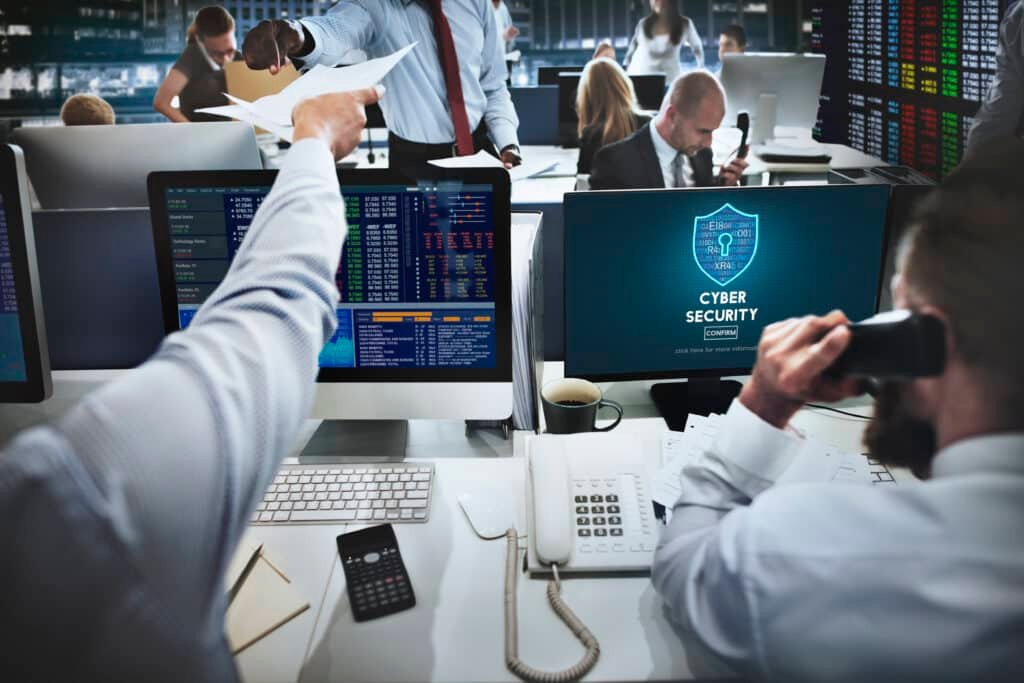 Many small business owners have the mistaken belief that their company is not going to be targeted by cybercriminals and hackers. This is simply because of the size of the company. The fact that they may not be making a huge amount of money or serving a huge number of customers. However, the fact is that today, cybercriminals are aware of this attitude among small business owners. The fact that small companies may not have very tight security measures in place as a result. Because of this, it's often smaller businesses that are more likely to be the victim of a data breach or another cyberattack. So, it's highly recommended that your small business works with a professional IT support company that specialises in security. Here are some of the main things to consider before outsourcing.
What to Know Before Hiring
Working with professional and reputable companies to provide IT support in London and beyond is highly recommended. It is one of the best steps to take when it comes to getting your business IT support in London that focuses on cybersecurity and protection from attacks. However, before you get started with looking for the right company for you to work with. There are a few important things to keep in mind. Firstly, bear in mind that outsourcing to a professional IT support company does not mean that your business can completely forget about cybersecurity. It is important to be aware of and continuously look out for any ways that hackers and cybercriminals might use to get into your business. And bypass the IT support company, such as phishing emails.
Understand What You Need
Before working with an IT support and cybersecurity company, it's important to first have a solid understanding of your business needs. Consider what you need to keep secure and what you are already doing. The software programs you are using for cybersecurity, and more. It's also a good idea to consider where your business might be headed in the next few years and what your goals are for growth. If you plan to grow a lot, then you'll need a company that can move ahead with you.
Research Your Options
When it comes to IT and cybersecurity, there are lots of things that you are going to be entrusting another company. This will include your systems and data. Since this is such a huge step for any business to take, it is never one that should be taken lightly. Before finding the right IT support company for you, it's crucial to spend plenty of time researching your different options. Find out as much as possible about the companies that are available offering a range of cybersecurity and IT services. Consider important factors such as past customer reviews, experience, and track records with other clients. While it's important to consider your budget, it's also wise to remember that the cheapest option does not always mean that you are getting the best value for money.
What You're Responsible For
When you outsource IT support and cybersecurity tasks to another company. This is important to ask plenty of questions while you are choosing the right company for you. In order to find out more about what to expect and what you will be responsible for. In most cases, IT support and cybersecurity companies will work with you as partners. So there will be some aspects that you are responsible for. Consider how much you wish to be directly involved with the work. And find out more about the level of communication that you might expect from them. For example, will you be required to go to their offices on a regular basis, or will you attend regular video and telephone calls?
Working Together with an Outsourced Company
Once you've put together a shortlist of potential IT support and cybersecurity companies that you may wish to work with. The main thing is to ensure that they are a business you feel comfortable partnering with. Find out more about the company and its culture, to determine how well you will be able to fit in and work together. It's a good idea to look out for a company that has similar values to your own to create a seamless team.
Bear in mind that you will be working with this company often and on a regular basis since IT. And cybersecurity is never a one-and-done thing that you can simply delegate elsewhere and forget about. You will need to build a strong working relationship with the company. Over the long term make sure that they can continue to get the best results for your business. Because of this, it's crucial to not only choose a company that has the right credentials and expertise. And experience in the industry but also one that you feel comfortable working closely with.
When it comes to protecting your business from cybercrime, there's a lot to think about before you outsource.