If you want to generate more revenue for your business, you should go to your previous customers instead of focusing on acquiring new ones. This is because focusing on customer retention and generating repeat business allows you to form profitable, long-lasting relationships. To do this you need to provide excellent customer service that boosts customer retention.
This doesn't mean you shouldn't put effort into getting new customers. This aspect is still important. However, your existing customers are still a better use of your valuable resources. Here we will discuss the importance of customer retention and how to use great customer service to increase repeat sales. Let's get started.
Why Is Repeat Business Important?
1. Repeat Customers Shell Out More Money
Repeat customers spend 300% more than new customers. Over time, existing customers will purchase more from your business. They trust that you will deliver on your promise and will buy more of your products or services.
2. It's Easier To Sell Your Products And Services To Repeat Customers
Your resources are limited, and that includes time. Don't waste these scarce resources on potential customers who end up purchasing nothing. When marketing to a potential customer, the chances of them purchasing something from you is slim.
On the other hand, marketing to a repeat customer is different. They have a higher chance of purchasing from you again. You shouldn't waste your resources and your time getting little to no results.
3. It Costs More To Acquire A New Customer
Remember, it costs 5x more to acquire a new customer than to retain a new one. Your business has to save money and you should know when and where to spend it. Spend your resources where they will have the biggest impact on revenue.
4. Repeat Customers Are Organic Word-Of-Mouth Marketing Channels
If you're a small business owner, marketing your brand can be very expensive. The same applies to hiring ambassadors. If you focus on your existing, satisfied customers, you'll have a group of loyal "brand ambassadors" that will promote your products and services without payment.
5. Businesses Are Improved By Customer Retention
Once customer retention is increased by 5%, it can result in a 75% increase in the company's profitability. Strengthening your relationships with current customers can help you build your business from good to great.
How To Use Great Customer Service To Generate Repeat Business
1. First, Do It Right
During the initial contact with the customer, you have to get everything right. In this way, you are ensuring that they'll purchase from you again. Making an excellent first impression is important.
Handle every detail in a professional manner with a first-time client or customer. Use formal language, send a personalized email greeting, and assign a specific team member to handle them so they can build rapport and be a clear contact point.
Make sure the client or customer is kept informed of each stage of the delivery process. In addition, if the product or service you're offering is complex, ensure that proactive advice is offered to help them understand it. One week after the customer has received the product or service, ask for feedback by phone.
2. Invest In After-Sales Support
This seems obvious, however a lot of businesses focus on their pre-sale service and don't invest in making sure the customer is satisfied after they've made their purchase.
When handling the after-sales customer service, ensure that each request is treated as urgent. It is recommended that you respond the same day or even within a few minutes if you can. If you have a huge customer service staff, set deadlines for ticket responses and train staff on every product or service available. Requiring your staff to attend customer service workshops can also put them ahead of the game.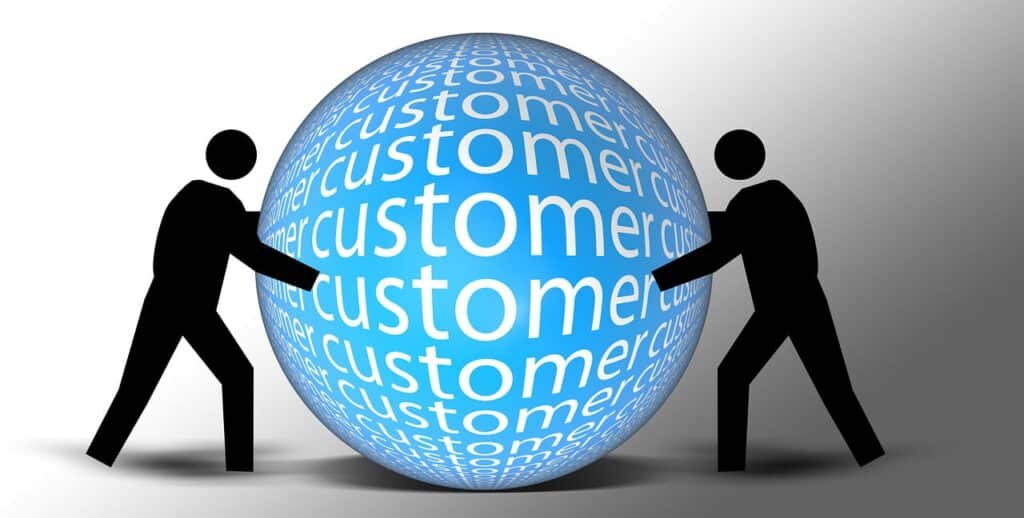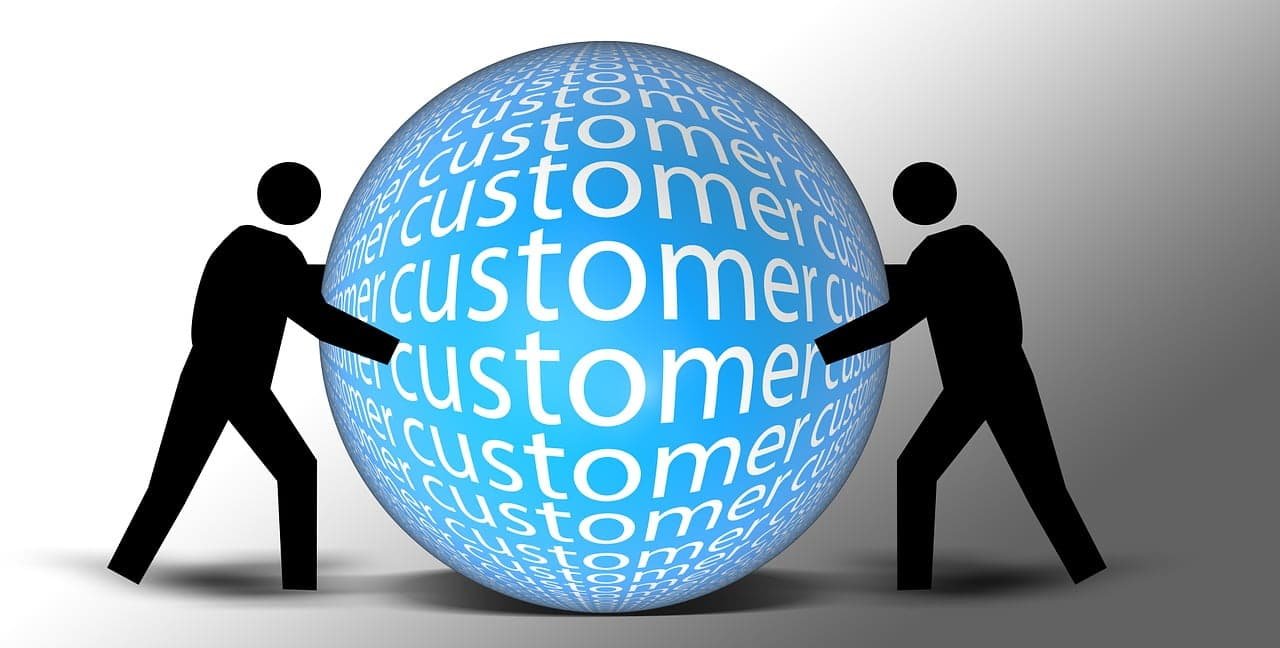 It Revolves Around The Customer; Image Credit
3. Maintain Organized Records Of Your Customers
A lot of companies fail to keep organized records of their customers. You should have a book dedicated to your customers' details alone. Include the following:
Name,
Contact Information (e.g., email address and phone number),
Full Address,
Description Of What They've Purchased,
Description Of The Feedback They Provided
Any Relevant Personal Information (e.g., age, budget, sex, buying preferences, personal background).
You may also try to get customer relationship management (CRM) software for the company. It can be quite expensive for startups but it can help you create electronic records of customers with the ability to organize them into clear categories.
4. Customize Your Alerts
Utilize your records to provide personalized, targeted alerts to each customer regarding a new product. Do NOT send out one message to everybody in your contacts list. Send information on new offerings to those who have previously purchased something similar.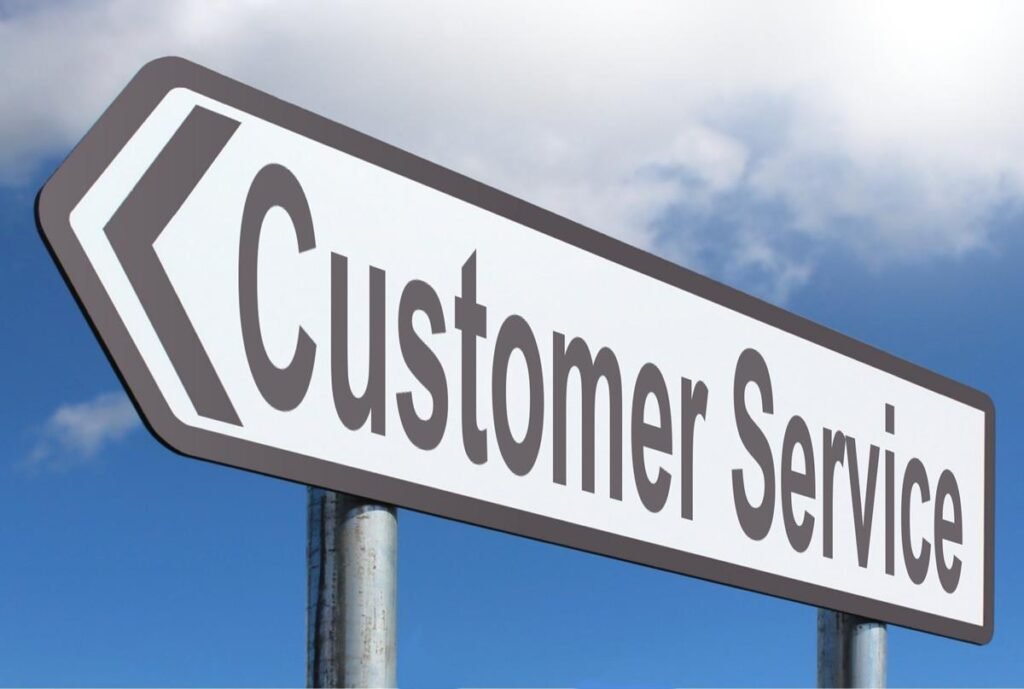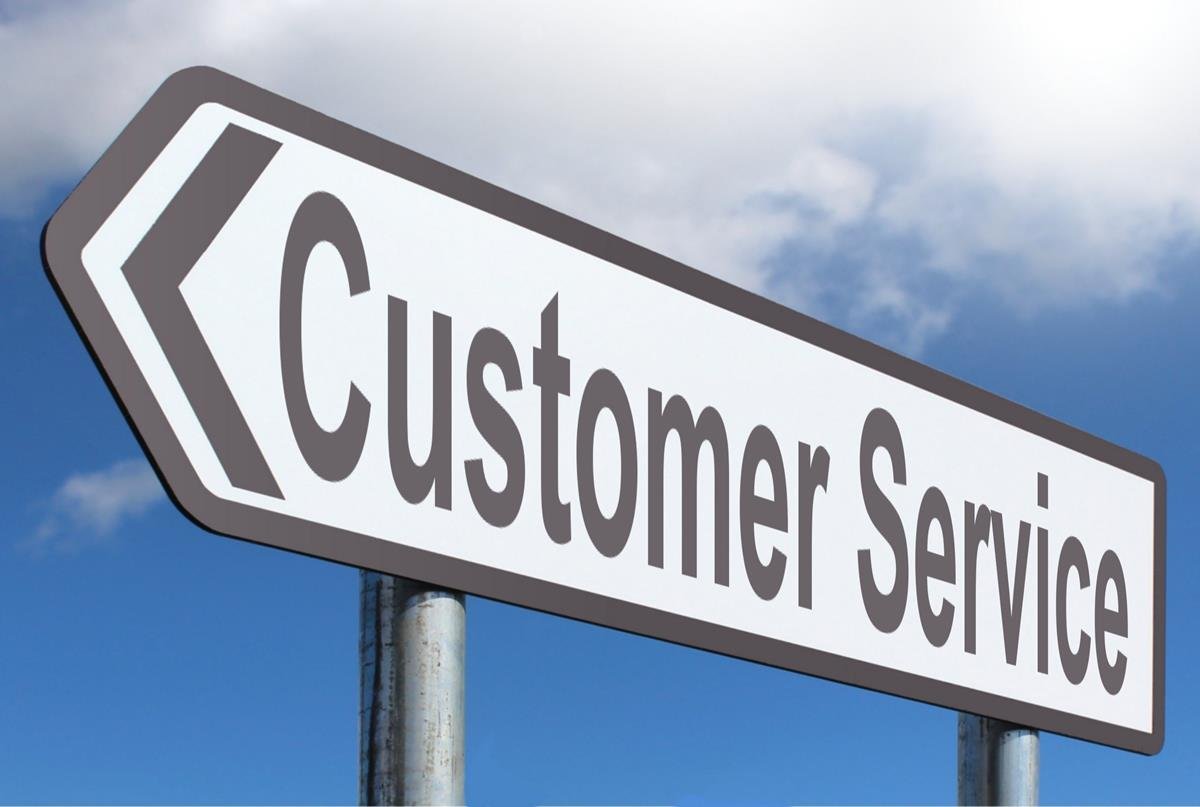 Customer Service Sign; Image Credit
Make tailored email messages for each customer and give an explanation as to why the new product will be of great help to them. Include items they've previously purchased and then include the particular benefits of the new offer.
5. Maintain Connection
Alerts regarding new products or services can be annoying if they're done all the time. Sales pitches can be irritating and intrusive so make sure you provide relevant information to your customers.
You can ask for feedback regarding their previous purchases or direct them to a market trend or news story within the industry.
6. Be Mindful Of The Little Things
You can send hand-written letters to your most valuable customers or send small gifts such as chocolates or flowers. Depending on the industry, you can also take clients out for a casual dinner or even to a baseball game.
7. Use Various Channels Of Communication
If a person needs your help, make sure you can be easily reached through various platforms. If a large number of your customers are on Twitter you could offer support on that social media site. The same goes for Facebook and other platforms.
To Wrap It All Up
Training your customer service department to provide great pre-sales and after-sales support is crucial to retaining customers. To generate repeat business from customers, you must ensure that they are well taken care of not only during the purchase stage, but after the sale has been made. Remember, loyal customers are organic brand ambassadors that can make or break your company.