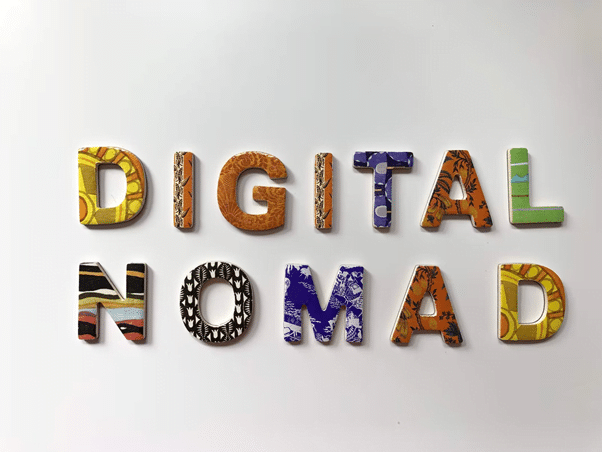 The recent push for home office and remote work during the pandemic has opened many doors for travel enthusiasts. They have more opportunities now than ever to travel the world, not in between work, but at the same time. Their tasks do not tie them to a single location but use the internet to have them work from wherever they please. Here are the best jobs to make money as a digital nomad.
Types of Jobs for Digital Nomads
There are some jobs that qualify for this type of lifestyle more than others. As a digital nomad, you can:
work remotely – The remote workforce is growing. These lucky few are staff members of companies who just happen to have a task that does not need to be performed in the office.
freelance – With the popularity of internet services, more and more people decide to become freelancers and offer their work while being their own boss.
sell – When you create items yourself or work with a fulfillment business, you can easily make money running an online shop from anywhere.
invest – Using trading apps makes it easy to invest in the stock market and increase your revenue by making smart decisions.
The Best Jobs for Digital Nomads
Here are the most common ways of making money for a digital nomad:
Trading
It's not really a job in the traditional sense, but buying and selling assets on the stock market still, give you the opportunity to make money to finance your life and travels. Trading apps make this especially easy. For example, here are the best Binary Options apps in India.
Web or Graphic Designer
The internet is more or less the centre of our lives, these days. If you have a business, you lose out on countless clients if you don't have your own website where they can find you. Not just that, more and more businesses are looking to create their own apps to accompany their service. If you are a web developer or graphic designer, you will have an easy time finding clients or firms to hire you. Since you don't have to physically meet these people, you can do this job on the move.
Start a Blog
A blog or any other kind of social media presence can be a lucrative career. If you have decent followership, you become interested in businesses that want to use you for their affiliate marketing campaigns. You might get goodies from them in exchange for talking about the product on your platform, or get paid sponsorships.
Virtual Assistant
A virtual assistant can have all kinds of tasks. Anytime a business needs help with little tasks, these can be fulfilled by these virtual assistants. For example, you might get hired to schedule and implement threads on social media platforms.
Stock Photography/Videos
The internet, as well as print media, is a visual medium. That's why everybody is looking for pictures to use in their articles or on their websites. Since the copyright keeps people from just picking any picture they like, they must look for images that are free to use or whose rights of use are for sale. If you have a decent camera, you can take pictures of all kinds of topics and categories and offer them on stock websites. This way, you have to put in some effort at first and then cash in on the money over time without lifting another finger.
Writing & Editing
You can use your skills as a writer or editor in many places. Editorial offices, marketing firms and publishers are often looking for people who write, read and correct. Websites like YouTube are looking for transcribers for their subtitles. Alternatively, with self-publishing over services like Amazon, you can even write your own books and offer them for small prices.
Renting Out Assets
Do you own something that can be of use to others? Great. If you want to make money this way, it should be something you don't need on travels, and you can organize without being in one place all the time. The logical choices are renting out your apartment and car while you're away.
Teaching Abroad
If you travel to foreign countries, you can always offer your skills to teach them to other people. One thing that will always work: is your native language. There are many opportunities to teach, but online courses are especially popular today.
The Art of Passive Income
For most digital nomads, the goal is generating passive income. This way, you put in work once, but continue to make money with it. The mentioned strategies of stock photography or self-publishing are some examples, but there are many possibilities. For example, creating educational materials like infographics or teaching materials is a great opportunity to sell something that many people are looking for and that can be used over and over.
Conclusion
Any job that does not require you to be in a singular location and contact others directly is suitable for digital nomads. Since the work is usually done by using the internet, many job opportunities are related to the web. You can teach online, create web designs, or use your blog for affiliate marketing. 'Regular' jobs like web design are among the more profitable choices, but also take a lot of effort. Passive income jobs will only bring money from time to time but are much less time-consuming. Whatever your talent is, you will find a way to make money with it, and if it's just by teaching others how to do the same thing